Posted By Norman Gasbarro on October 6, 2017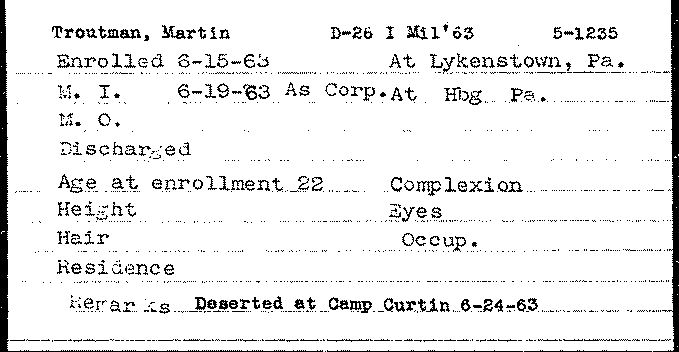 The file card from the Pennsylvania Archives (shown above) notes that a Martin Troutman, age 22 (born about 1841) enrolled in the 26th Pennsylvania Infantry (Emergency of 1863), Company D, as a Corporal, at Lykens, Dauphin County, Pennsylvania, on 15 June 1863, was mustered into service on 18 June 1863 at Harrisburg, and then deserted from Camp Curtin (Harrisburg) on 24 June 1863.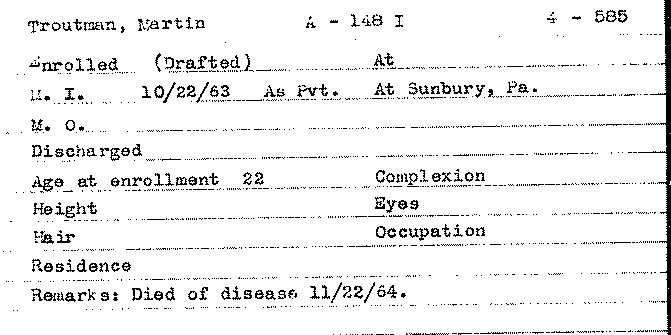 A second file card, notes that a 22-year old Martin Troutman was drafted into the 148th Pennsylvania Infantry, Company A, as a Private, and was mustered into service on 22 October 1863 at Sunbury, Northumberland County, Pennsylvania.  This Martin Troutman died of disease on 22 November 1864.
Being that the service does not overlap, the age at enrollment is the same, and the geographic location is not that far off, the question has to be asked if this is the same person?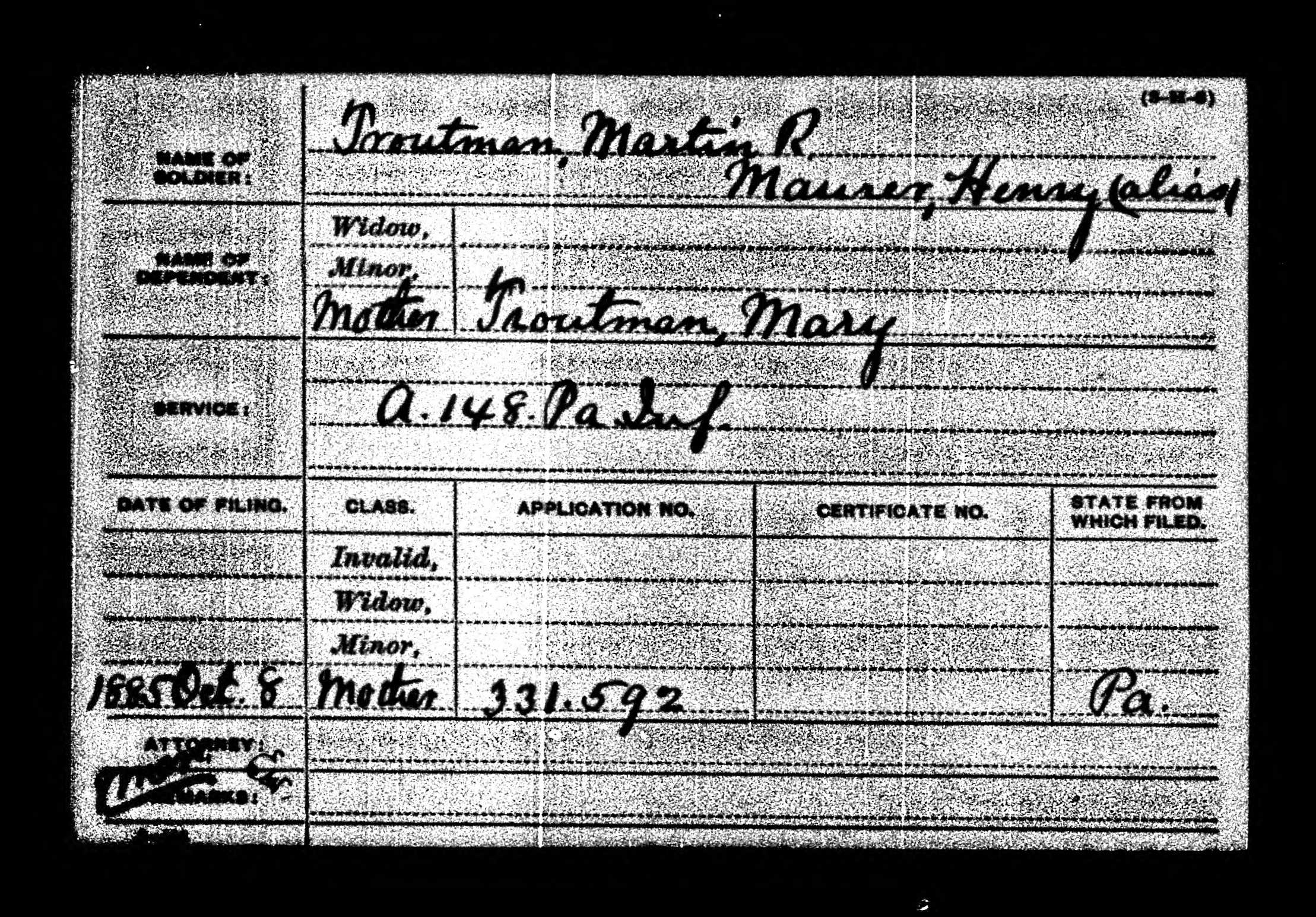 A Pension Index Card was located on Ancestry.com, which gives the following information about the Martin Troutman who served in the 148th Pennsylvania Infantry: (1) No widow or minor applied for a pension; (2) His mother, Mary Troutman, applied for a pension on 8 October 1885, which she did not receive; and (3) Martin Troutman also went by the alias Henry Maurer.
The actual pension application file was not consulted for this blog post, but the answer may be therein.
Can any reader answer this question?