Posted By Norman Gasbarro on October 30, 2017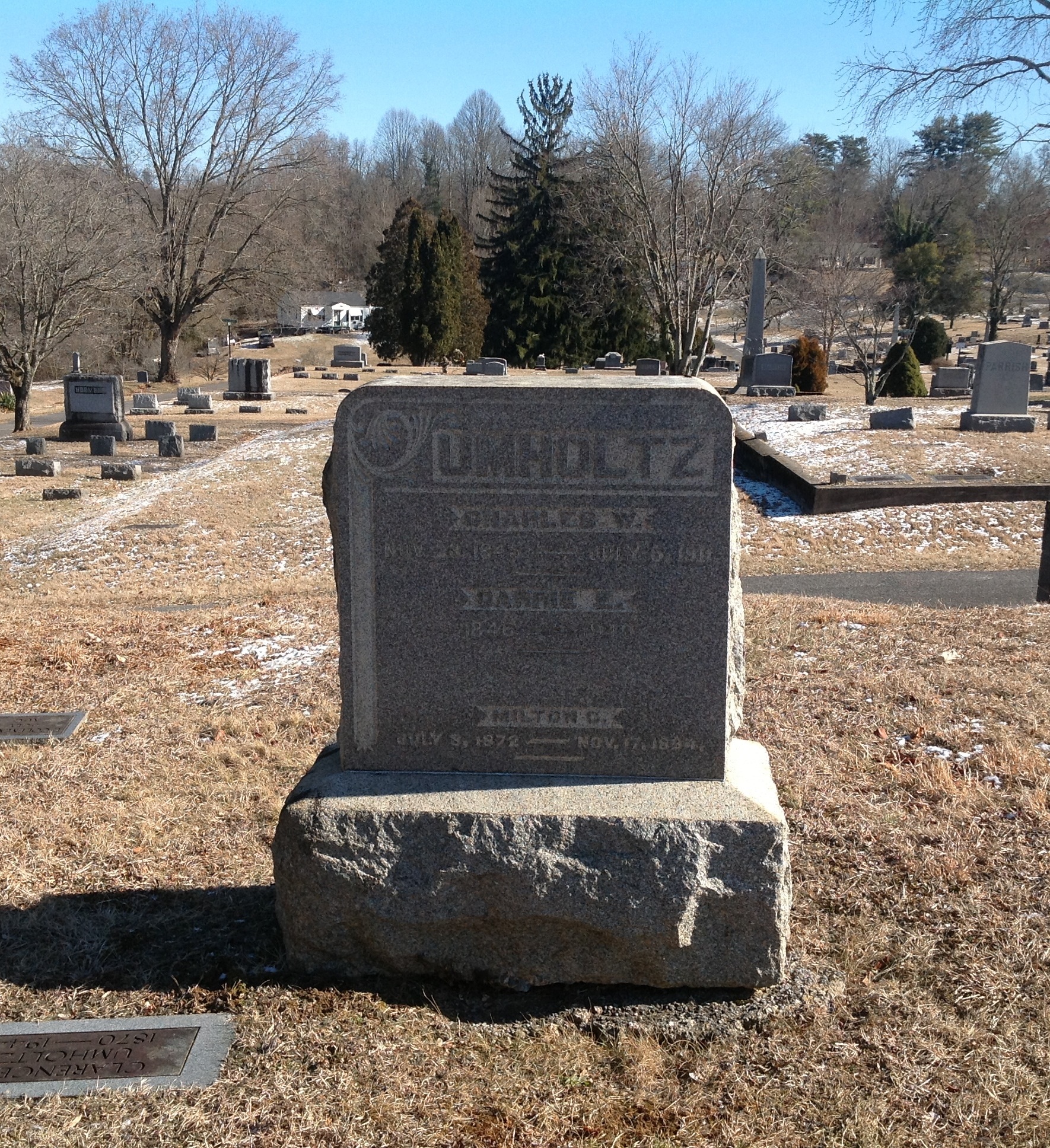 Charles Wesley Umholtz was born on 23 November 1845 in Schuylkill County, Pennsylvania, the son of Philip Umholtz (1814-1883) and Susanna [Carl] Umholtz.  He was one of at least seven children of that couple.  At the time of the Civil War, both he and his brother Augustus Umholtz enrolled in the 17th Pennsylvania Infantry (Emergency of 1862) at Tremont, Schuylkill County, on 15 September 1862, and served until the end of the emergency, 26 September 1862.  Again in 1863, both Charles and Augustus enlisted in the 39th Pennsylvania Infantry (Emergency of 1863), Company E, on 1 July 1863 and served until the end of that emergency on 2 August 1863.
After the war Charles W. Umholtz married Caroline Elizabeth "Carrie" Deibler.  They had two known children:  Clarence Franklin Umholtz, born 1870; and Milton Charles Umholtz, born 1872.
At some point, the family moved to Virginia.
In the 1890 Veterans' Census, Charles W. Umholtz reported his Pennsylvania Civil War militia service as a resident of Bristol, Washington County, Virginia.
Charles Wesley Umholtz died on 5 July 1911 and is buried at the East Hill Cemetery, Bristol, Sullivan County, Tennessee.
Very little is known about this Civil War veteran as he moved from Tremont to Tennessee.  Perhaps a blog reader can fill in the details.
_____________________________________
Some information from Findagrave.