Posted By Norman Gasbarro on October 11, 2017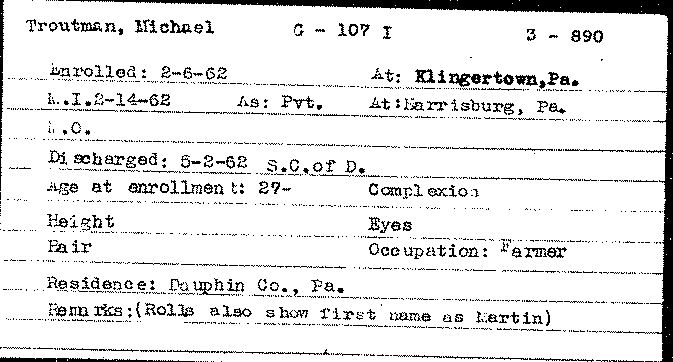 Previously on this blog, the question was asked whether Martin Troutman who was listed as a deserter in 1863 from a Pennsylvania militia regiment, died in the war.  That post produced two detailed responses.  See:  Did Martin Troutman Who Deserted in 1863 Die in the War? and comments following.
The card above from the Pennsylvania Archives gives information on another veteran who was also known as Martin Troutman, but was found in the records as Michael Troutman.  The card below from the National Archives (via Fold 3), indicates his service as Martin Troutman.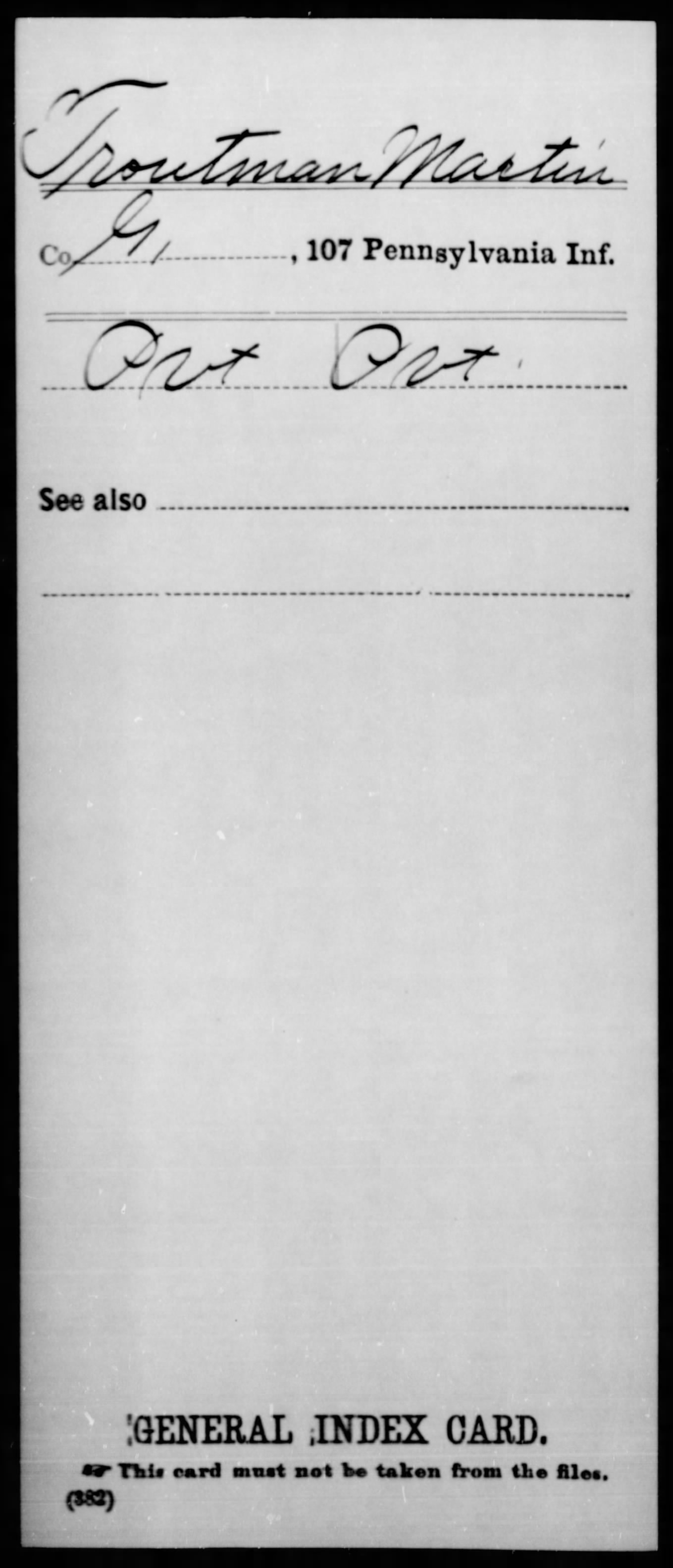 On 6 February 1862, a 27 year old farmer named Michael Troutman, a resident of Dauphin County, enrolled in the 107th Pennsylvania Infantry, Company G, as a Private, at Klingerstown, Schuylkill County, Pennsylvania.  He was mustered into service on 14 February 1862, but on 2 May 1862 was given a Surgeon's Certificate of Disability.
Was this Michael Troutman the same person who was named as a deserter on 24 June 1863?  The age does not match, the deserter being 22 years old, whereas the man who was given a disability discharge was 27.
The pension records do not indicate that anyone of the name Michael or Martin Troutman applied for a pension claiming service in the 107th Pennsylvania Infantry?
So, who is the veteran who served in the 107th Pennsylvania Infantry and what happened to him?
If any readers have answer, please submit the information as a comment to this post.