Posted By Norman Gasbarro on August 9, 2017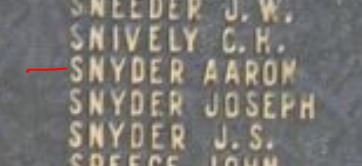 The name Aaron Snyder appears on the Millersburg Soldier Monument.  Who was he and what was his Civil War service?
In 1890, the widow Catherine Snyder, living in Harrisburg, reported that her deceased husband, Aaron Snyder, had served in the Civil War, but she did not name a regiment, company, or dates of service.  Subsequent censuses show that this Catherine Snyder was the mother of Charles D. Snyder (1874-1962) who was born in Millersburg, and appears with his parents, Aaron Snyder and Catherine Snyder in Millersburg in the census of 1870.  In Charles' death certificate, his father is named as Aaron Snyder and his mother's maiden name is given as Catherine Bonawitz.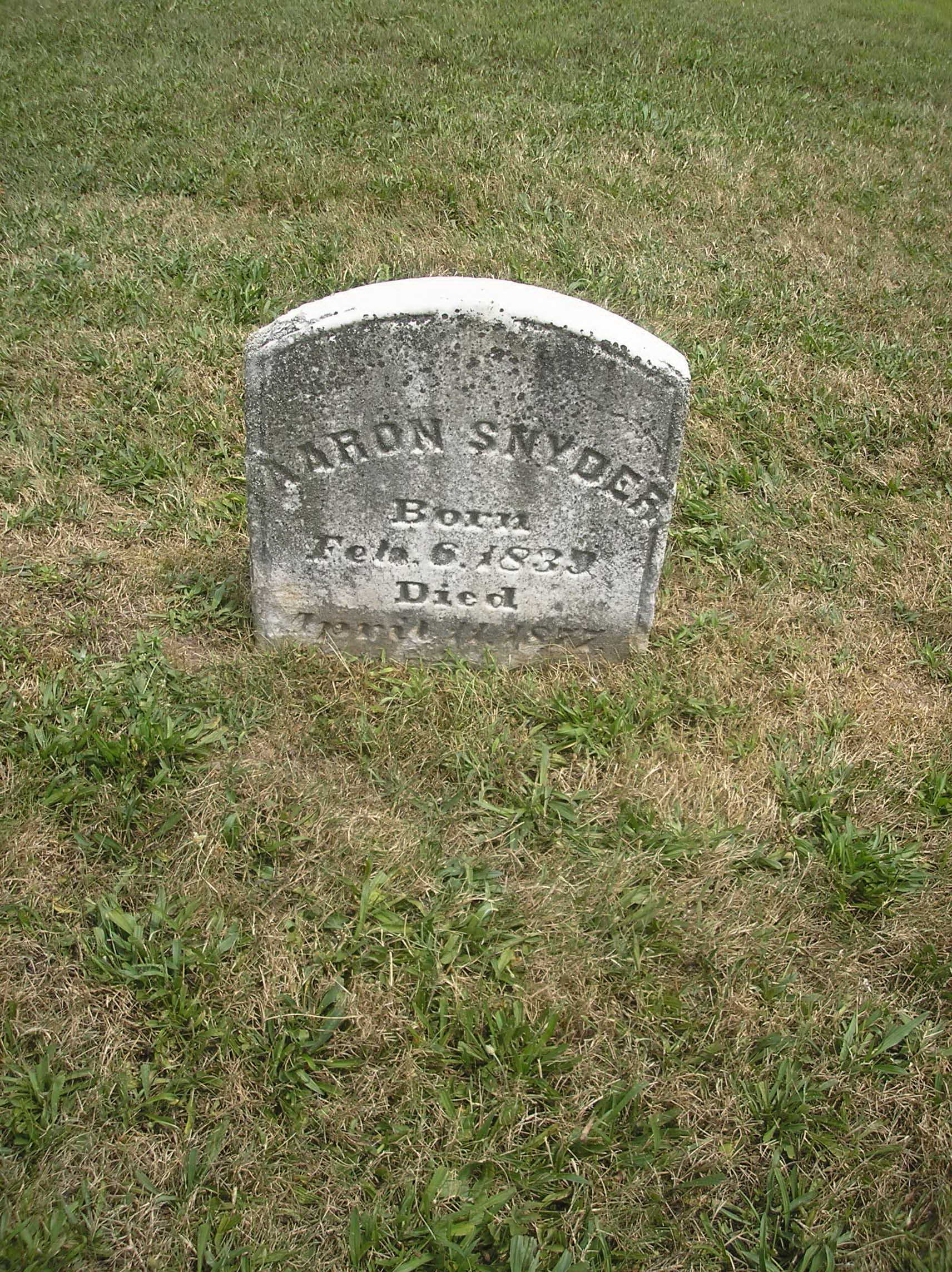 Aaron Snyder is buried at Zion (Hoover's) Lutheran Church Cemetery, Rife, Dauphin County, Pennsylvania.  According to cemetery records, he was born 6 February 1839 and died on 11 April 1877.  When his grave marker was photographed in 2010 (above), there was no indication at his graveside that he was a Civil War veteran.
Some sources on this Aaron Snyder have indicated that his full name was Aaron Monroe Snyder.  With that information, the Pennsylvania Veterans' Card File was searched (Pennsylvania Archives) with the following result: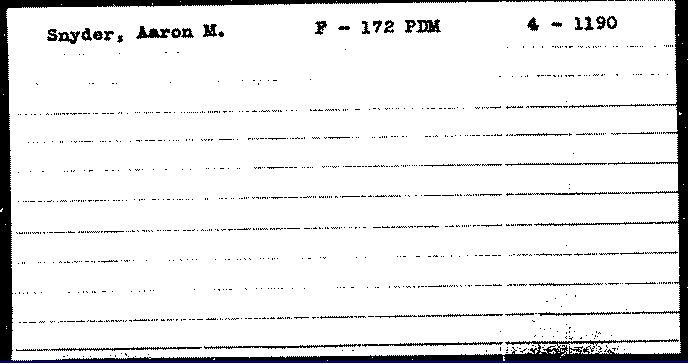 Aaron M. Snyder served in the 172nd Pennsylvania Infantry, Company F, a drafted militia  And, in checking other sources, that service was as a Private from 2 November 1862 through honorable discharge on 31 July 1863.
But was this the same person who is named on the Millersburg Soldier Monument?
No pension record has been located for this Aaron M. Snyder.  This is odd, because the Aaron Snyder who was married to Catherine Bonawitz, died in 1877 and his widow survived him many years beyond.  Did she not know her husband was a war veteran?
Research into this veteran is ongoing and if any readers of this blog have pertinent information, please contribute it.