Posted By Norman Gasbarro on July 12, 2017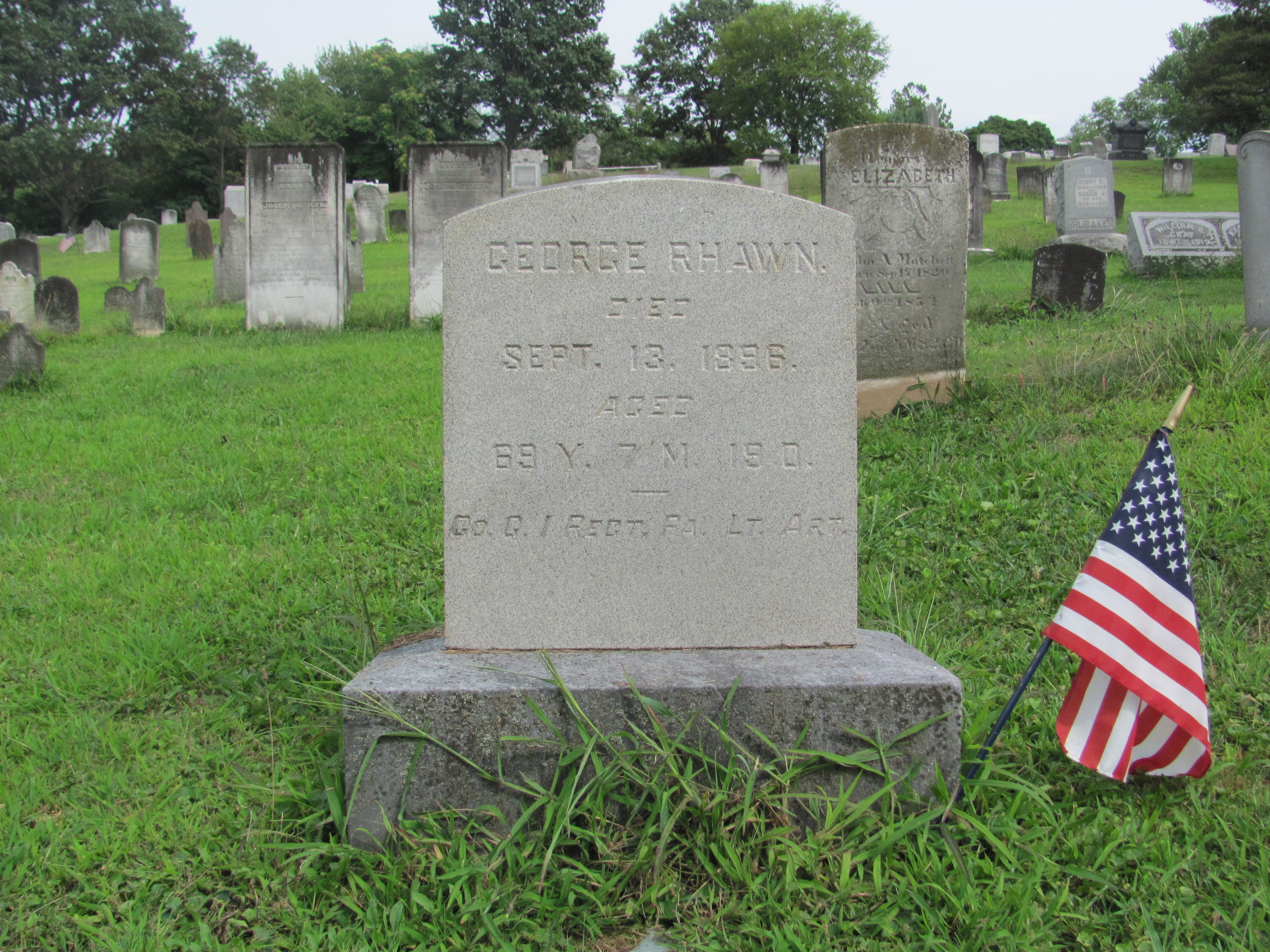 Two Harrisburg newspapers printed a brief obituary of George F. Rhawn when he died on 13 September 1896 at Halifax, Dauphin County, Pennsylvania.  The first was the Harrisburg Telegraph, 14 September 1896:
An Old Halifax Veteran Dead

George F. Rhawn, an old Halifax war veteran, died Sunday evening at the residence of County Commissioner Isaac Lyter, aged 74.  Deceased was a member of the Forty-third Regiment (First Artillery), Company G, and served three years [1st Pennsylvania Artillery].  his command was consolidated with Rickett's Battery at Gettysburg.  Mr. Rhawn also participated in the engagements at Mechanicsville, Gaines' Mill, Charles City X Roads, Second Bull Run, Fredericksburg and Chancellorsville.  He never married and leaves no near relatives.  A niece lives Chicago.  He lived alone until about a month ago, when his condition became such that Mr. Lyter had him removed to his home.  The funeral will take place tomorrow.
The Harrisburg Patriot, 15 September 1896, gave a similar but more brief version:
An Old Soldier Dead

G. F. Rhawn, an old soldier, died at his home in Halifax yesterday in his seventy-fourth year.  He had been residing for some weeks with County Commissioner Lyter.  Mr. Rhawn was a member of the Third Pennsylvania Volunteers [sic] in the Civil War, and fought bravely in the battled of Gettysburg, Fredericksburg and Chancellorsville.
For his service at Gettysburg, George Rhawn is recognized on the Pennsylvania Memorial tablet, shown below: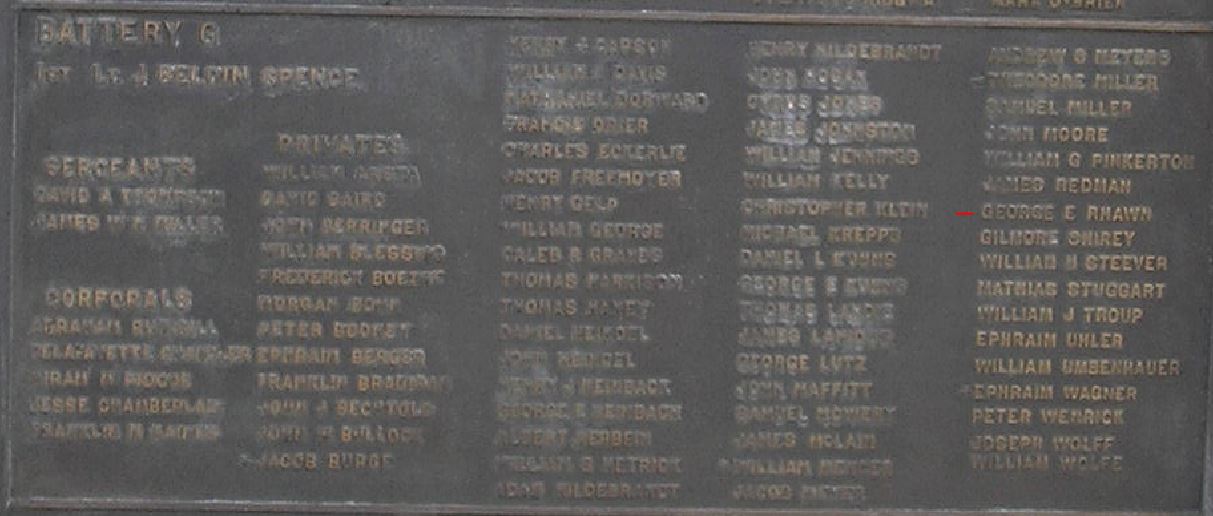 George Rhawn is buried at the Halifax United Methodist Church Cemetery in Halifax.  His grave marker is pictured at the top of this post.
______________________________
News articles are from the on-line resources of the Free Library of Philadelphia and from Newspapers.com.