Posted By Norman Gasbarro on May 10, 2017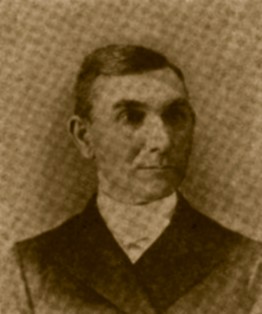 Rev. Ephraim Potts was born in Lancaster County, Pennsylvania, 23 May 1837.  He died in Williamsport, Lycoming County, Pennsylvania, on 22 April 1904, and is buried at the Atglen Methodist Cemetery, Atglen, Chester County, Pennsylvania.  The portrait of him, shown above, is modified from one found of him on a public tree on Ancestry.com.

The name Ephraim Potts appears on the Lykens G.A.R. Monument as a 2nd Lieutenant who served in the Civil War and who joined the Heilner Post after its organization.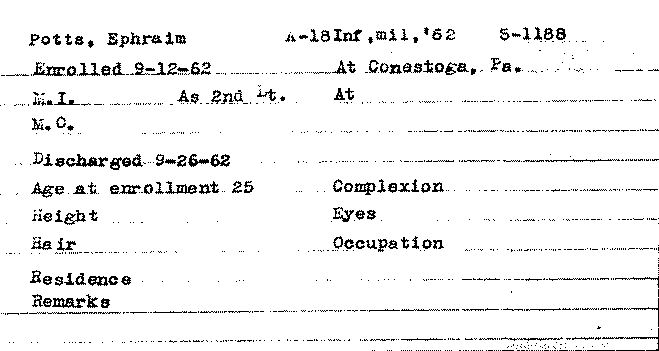 The first card noting the service of Ephraim Potts in the war is shown above (from the Pennsylvania Archives).  It states that on 12 September 1862, he enrolled at Conestoga, Lancaster County, Pennsylvania in the 18th Pennsylvania Infantry (Emergency of 1862).  At the time he was 25 years old.  He served until the conclusion of the emergency on 26 September 1862.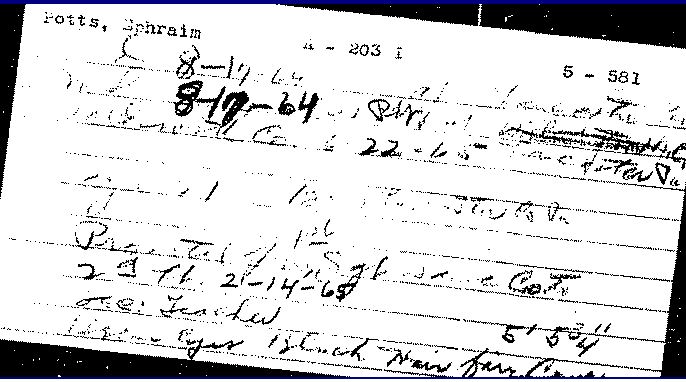 The second card noting the service of Ephraim Potts states that on 17 August 1864, he enrolled in the 203rd Pennsylvania Infantry, Company A, as a 1st Sergeant, and on 14 February 1865, was promoted to 2nd Lieutenant.;  He was discharged honorably on 22 June 1865.   There are some other handwritten notation on the card, notably that he was from Lancaster County, and was nearly 5 foot 6 inches tall.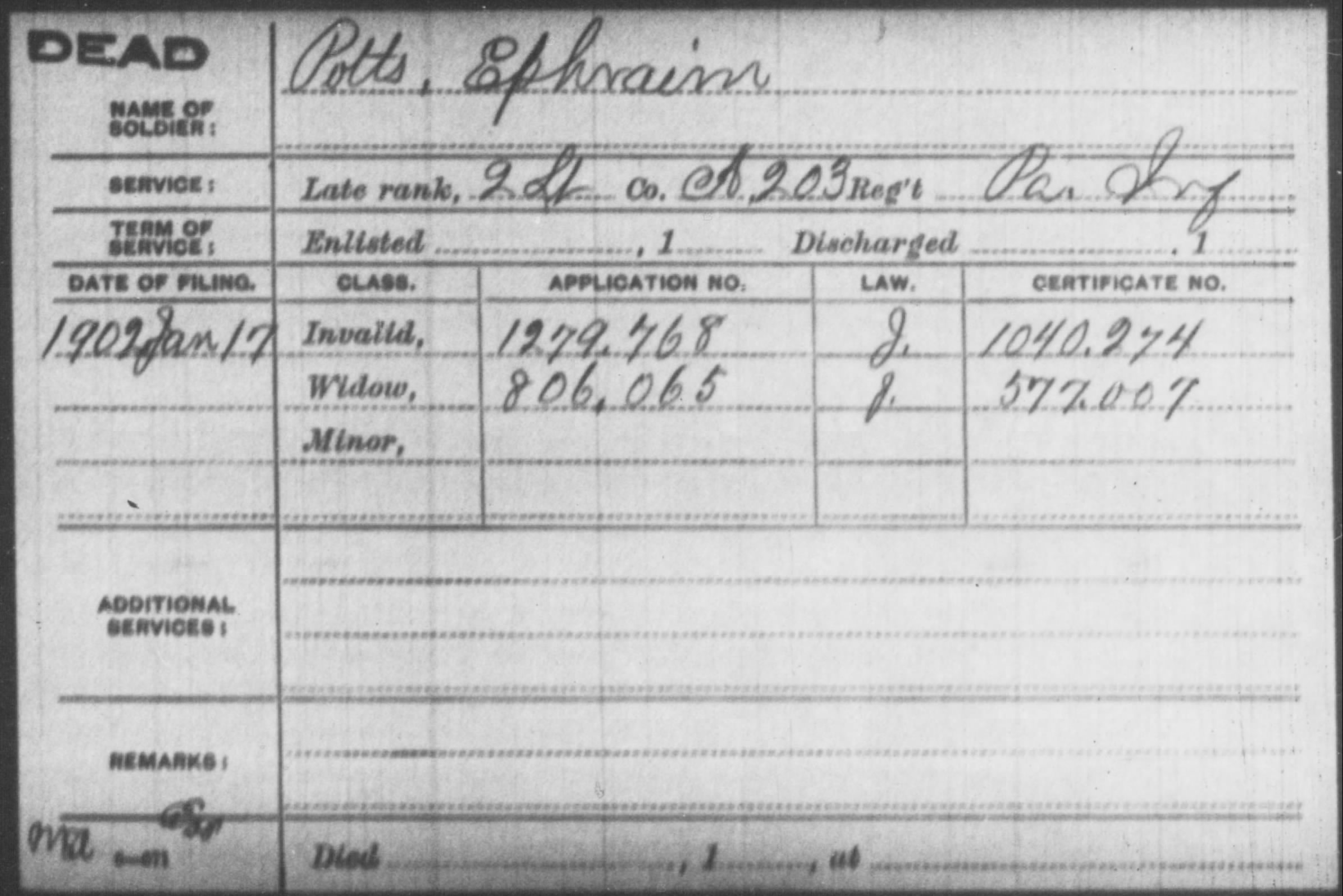 The Pension Index Card (above, from Fold3), shows that when Ephraim applied for an invalid pension on 17 January 1902, he did not report his service in the emergency militia of 1862.  The pension was awarded, and a widow applied and collected after he died.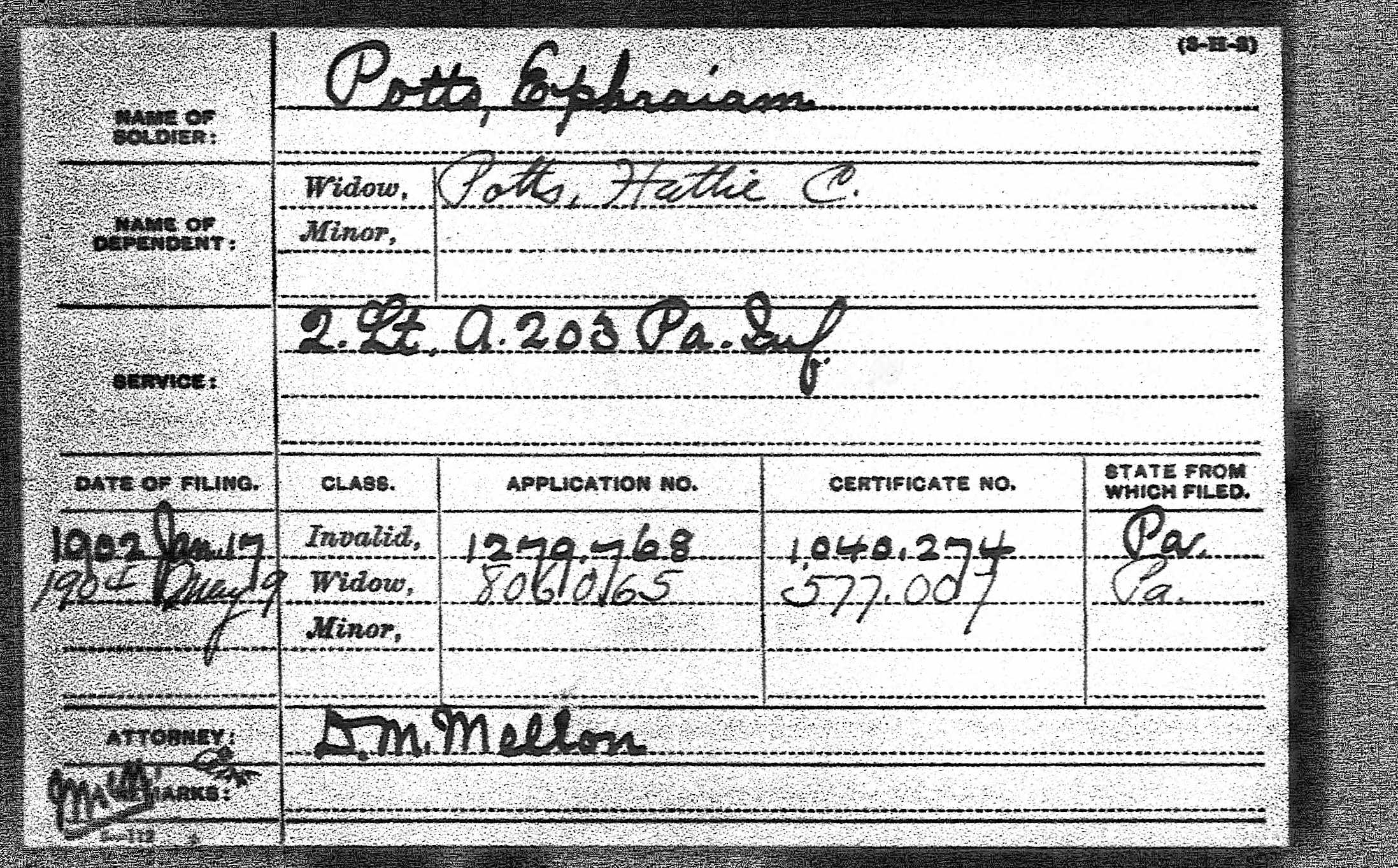 Finally, the Pension Index Card (above, from Ancestry.com) shows that the widow who applied was Hattie C. Potts, and her application was made on 9 May 1904, a few weeks after her husband passed away.  She was awarded the pension and collected until her death, which according to other sources occurred in 1920.  Other sources also give her maiden name as Cately.
In 1860, Ephraim Potts was living in Lancaster County and working as a teacher in  public school.  By 1900, he was living in Cressona, Schuylkill County, where he gave his occupation as "preacher."  In the intervening years, it must be assumed that he was in the Lykens/Wiconisco area, because he was a member of the Heilner G.A.R. Post there.  However, no documentation has been seen to prove that.
Can any readers identify the church or churches in the Lykens Valley where he was a preacher?