Posted By Norman Gasbarro on May 15, 2017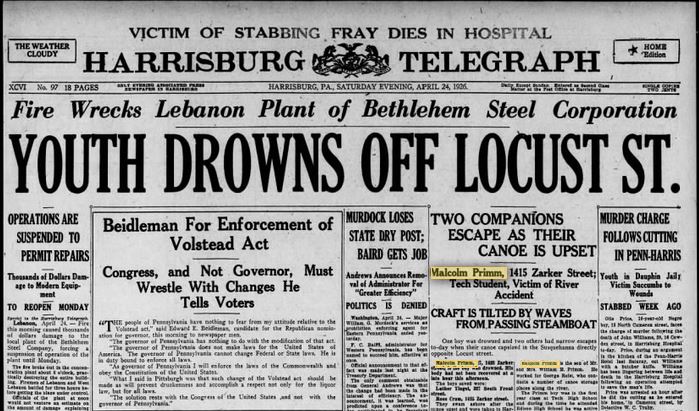 John H. Primm, a Civil War veteran, lost his grandson to drowning in the Susquehanna River as a result of a capsized canoe in April 1926.  The son, Malcolm Primm, was born in 1908 in Wiconisco, Dauphin County, Pennsylvania, and was a tech student in Harrisburg.  Two companions escaped by swimming to the shore, where they collapsed from exhaustion.  The canoe overturned as a result of an oversized wave created by a passing steamboat.

John H. Primm is recognized on the Lykens G.A.R. Monument as a veteran who was a member of the Heilner Post there.  Later in life, he transferred his membership to Post 58 in Harrisburg, where he served as an officer of the post.
During the Civil War, John H. Primm served in Muchler's Independent Artillery from 21 August 1861 through 12 October 1865. According to information found on his Findagrave Memorial, he spent some of his later years in Soldiers' Homes in Hampton, Virginia, and in Dayton, Ohio.  For an unknown reason, he moved to Los Angeles, California, where he died on 16 January 1933.  He is buried there in the Los Angeles National Cemetery. Census information gives his birthplace as Virginia.
John H. Primm is found in the 1890 Veterans' Census for Lykens, thus confirming that the man who served in this independent battery is the same person who is recognized on the monument there.
Shown below are the Pension Index Cards from Ancestry.com and Fold3, as well as the Pennsylvania Veterans' File Card from the Pennsylvania Archives: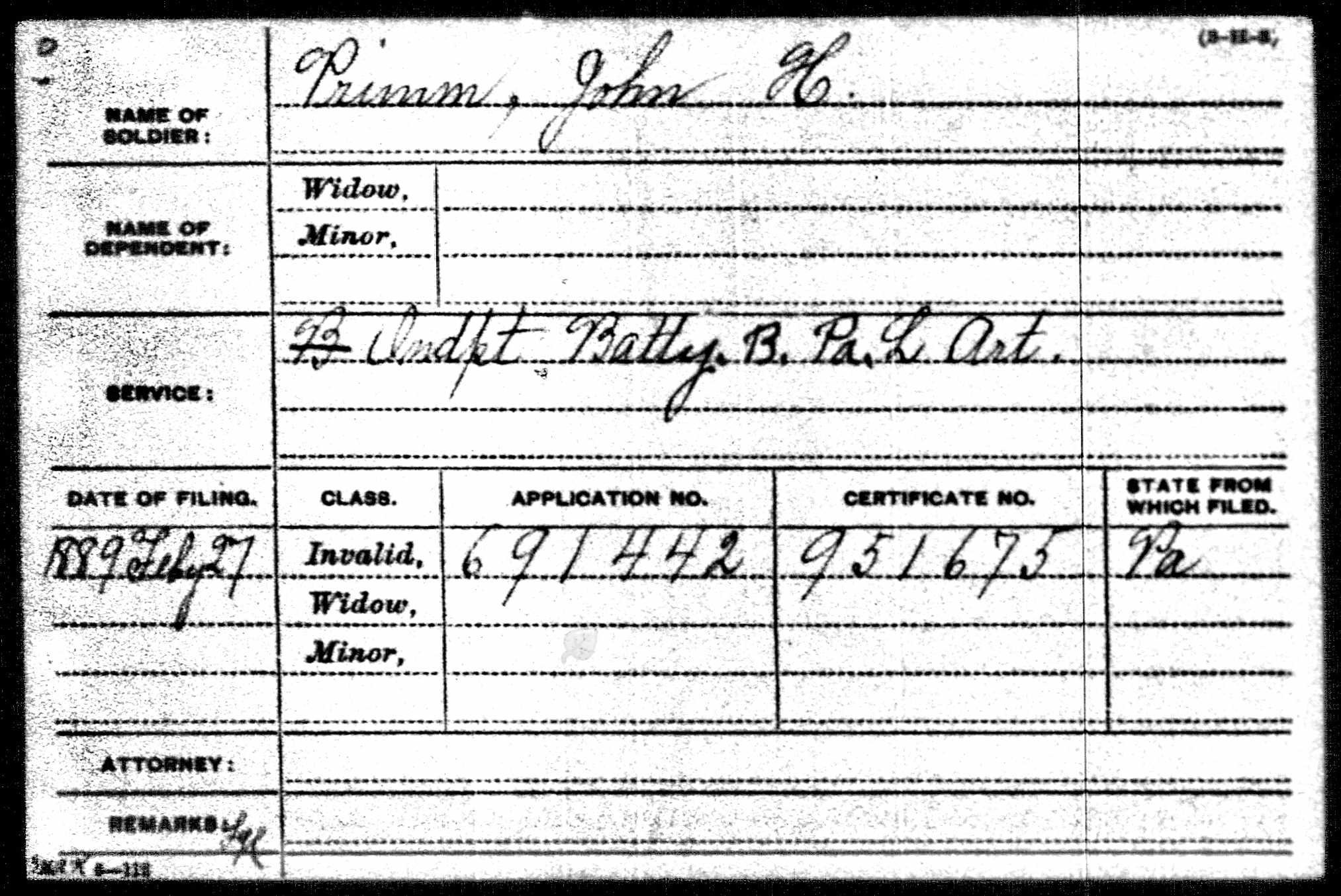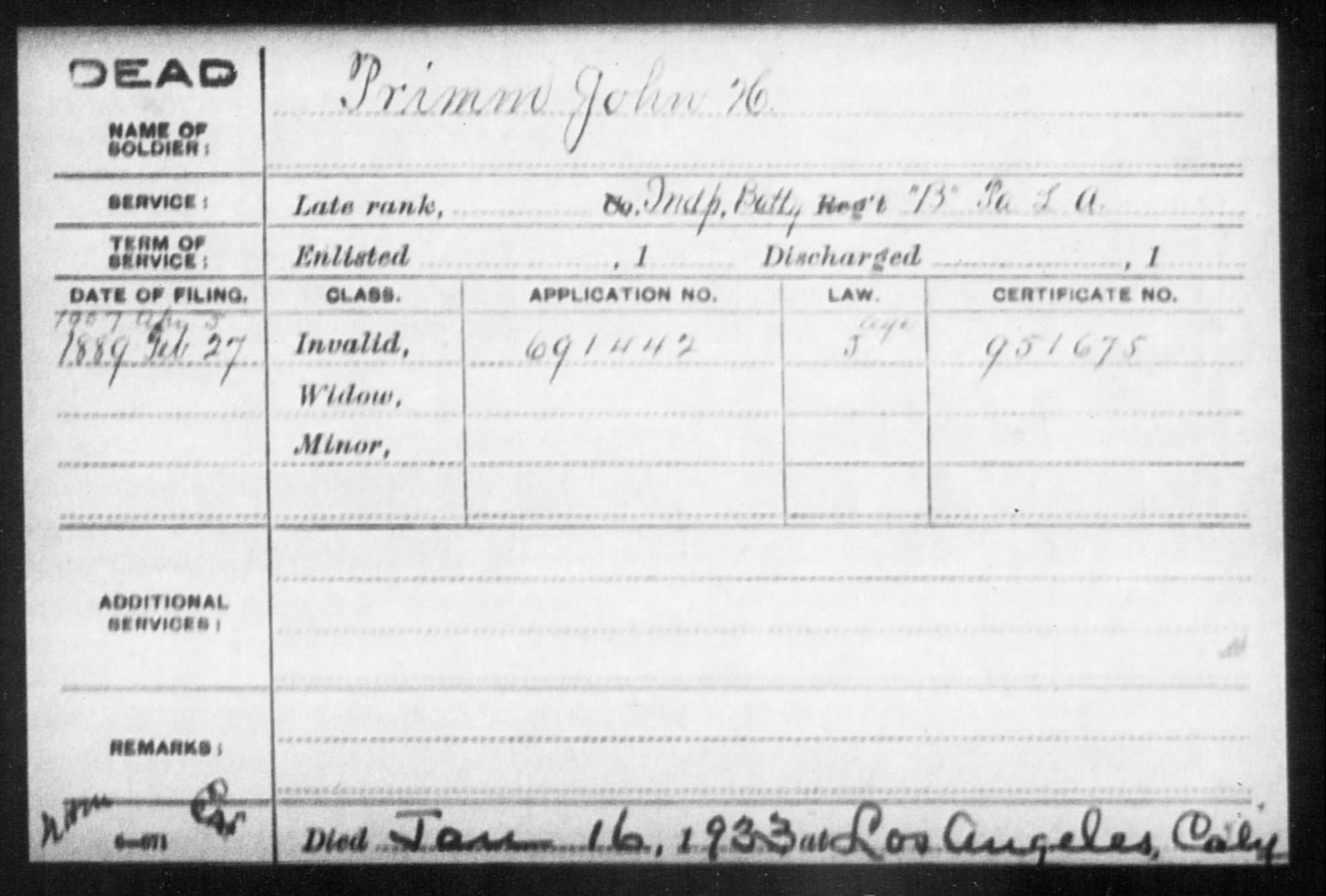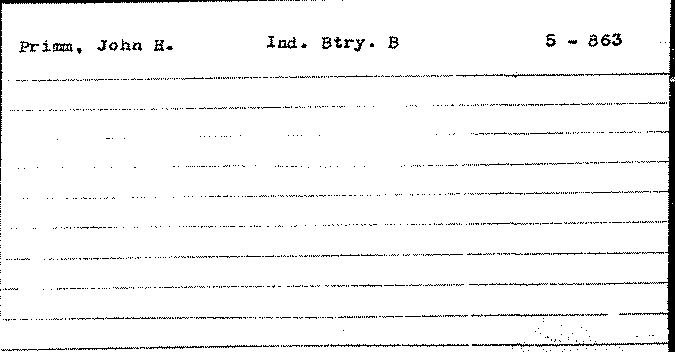 _______________________
The newspaper front page of the Harrisburg Telegraph, 24 April 1926, is from Newspapers.com.