Posted By Norman Gasbarro on March 8, 2017
The following illustrations were taken from Under the Maltese Cross – Antietam to Appomattox:  The Loyal Uprising in Western Pennsylvania, 1861-1865, compiled by Charles F. McKenna, and published in Pittsburgh in 1910.  Click on the title for a free download of this book, which is a history of the 155th Pennsylvania Infantry.
All of the sketches in this post are by Edwin Forbes. A biographical sketch appears at the end of this post.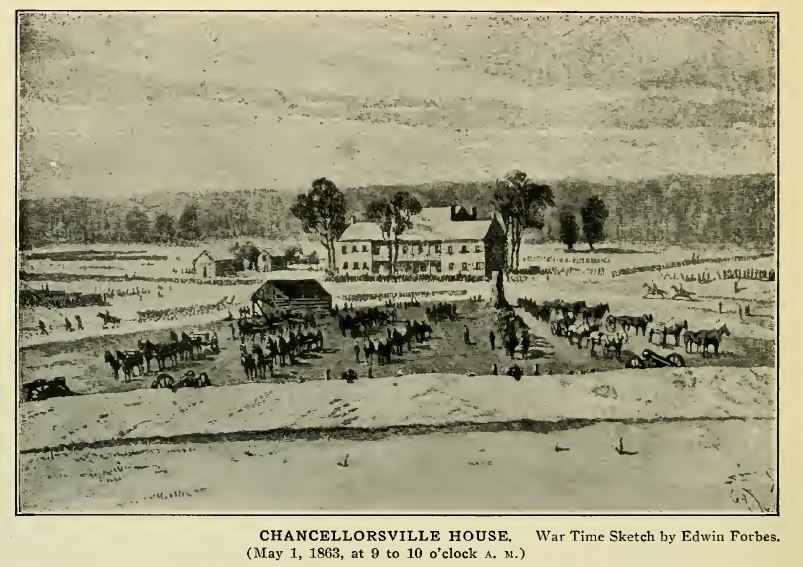 Chancellorsville House
---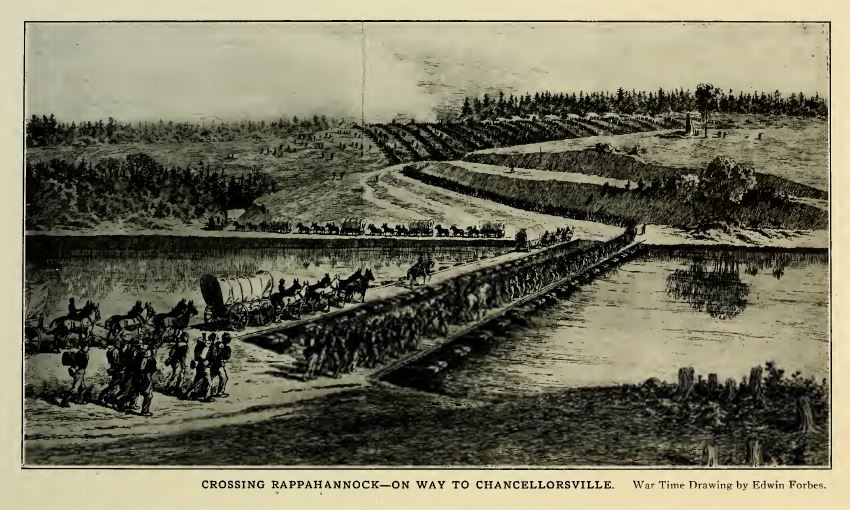 Crossing Rappahannock – On Way to Chancellorsville
---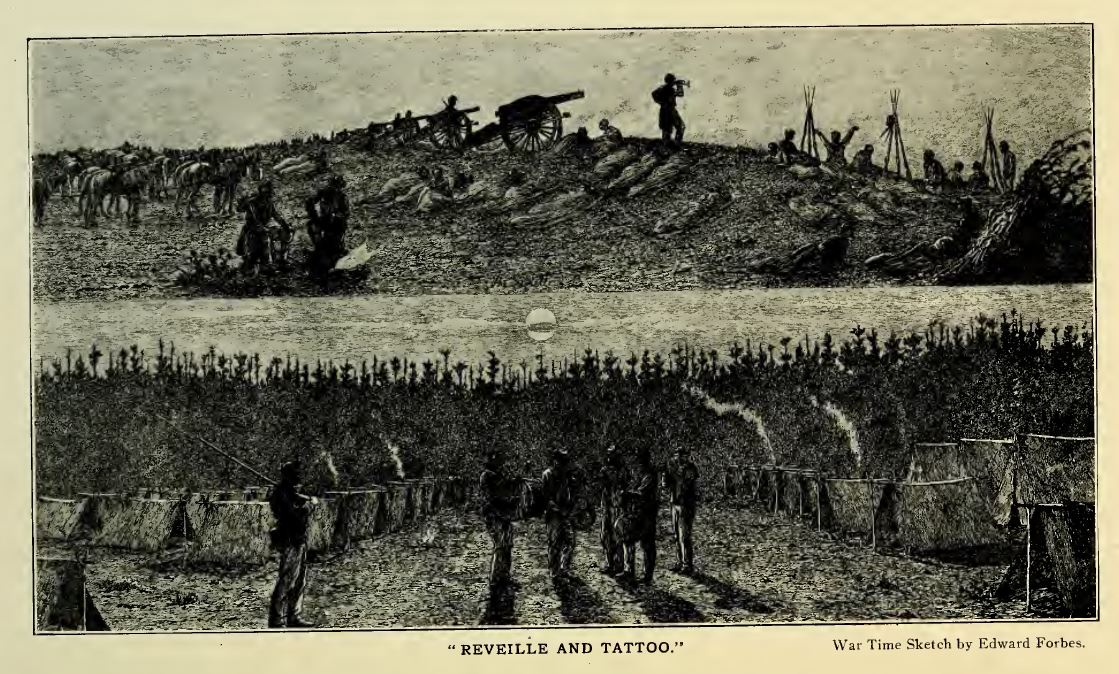 "Reveille and Tattoo."
---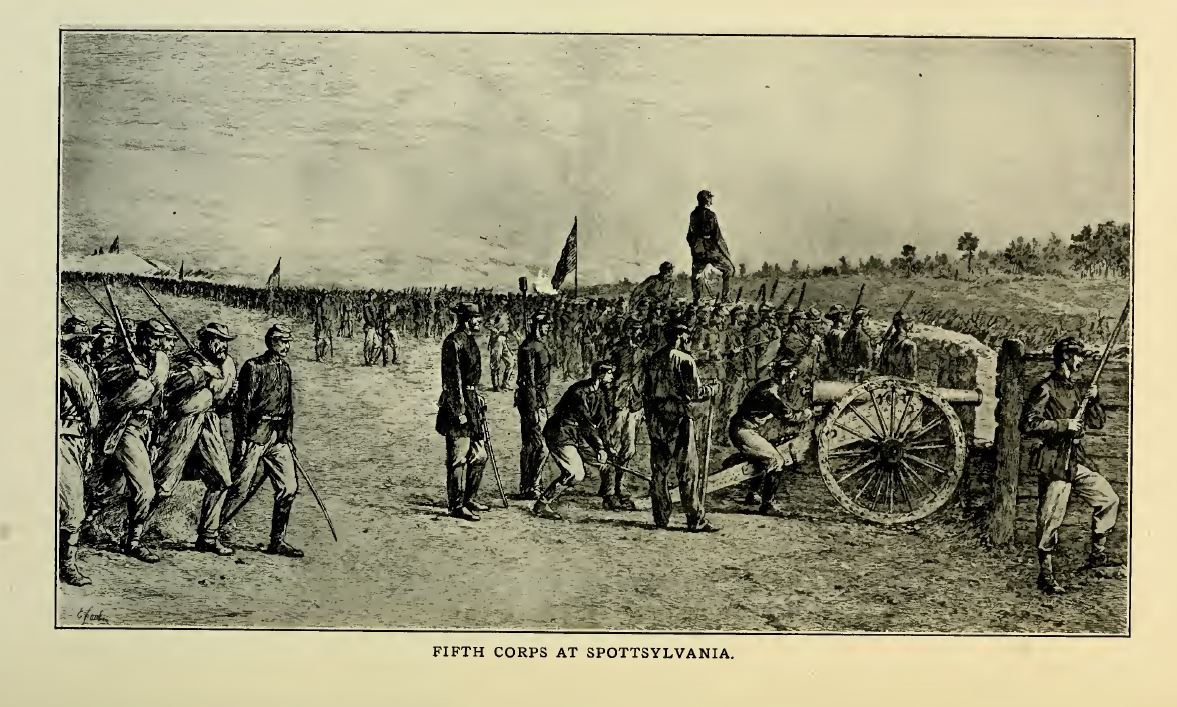 Fifth Corps  at Spottsylvania
---
From the Penn State University Library:
Edwin Forbes (1839-1895) was an American landscape painter and etcher best known for his sketches of military life during the American Civil War (1861-1865). As a staff artist for Frank Leslie's Illustrated Newspaper, Forbes traveled with various contingents of the Union Army and was particularly interested in common soldiers' daily lives as well as more traditional subjects like generals and battles. Following the war Forbes published two volumes of his military etchings: Life Studies of the Great Army: A Historical Art Work in Copper Plate Etching Containing Forty Plates (1876), whose plates comprise this collection; and Thirty Years After: An Artist's Story of the Great War Told and Illustrated with Nearly 300 Relief-etchings after Sketches in the Field and 20 Half-tone Equestrian Portraits from Original Oil Paintings (1891). Both volumes were well-received, especially Life Studies, for which Forbes received a gold medal at the Centennial Exposition in Philadelphia (1876). General William T. Sherman also purchased a set of the Life Studies plates for his office in the War Department. In 1919 the Library of Congress acquired a large collection of Forbes' wartime work, including drawings, plates and the original impressions from Life Studies. Forbes also illustrated three children's history books and participated in numerous etching clubs and exhibits prior to his decease in 1895.