Posted By Norman Gasbarro on March 20, 2017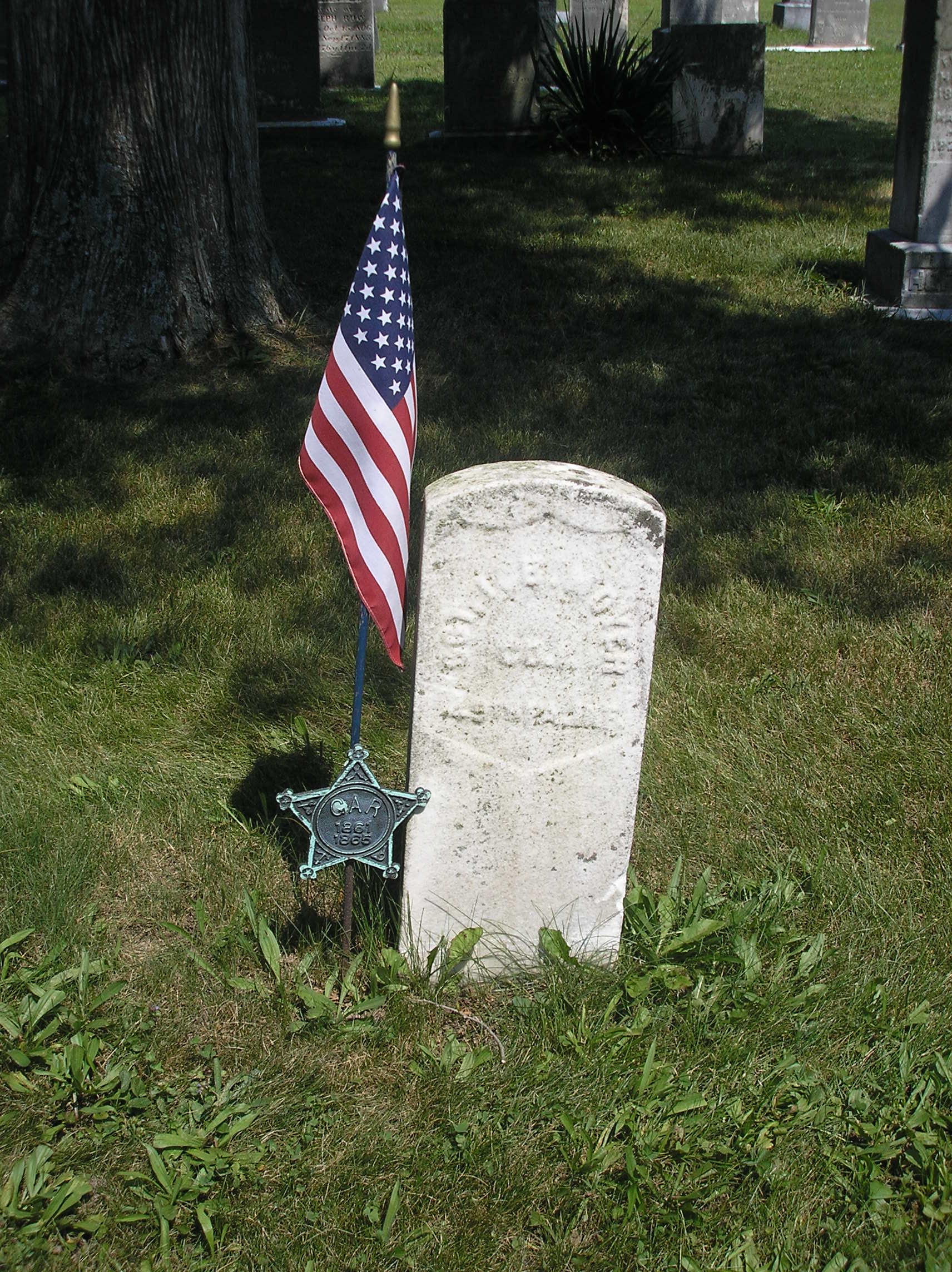 A government-issue gravestone marks the burial place of Isaac B. Moyer at the St. Peter (Hoffman) Church Cemetery, Lykens Township, Dauphin County, Pennsylvania. The stone notes his service in the 49th Pennsylvania Infantry, Company I.  Also at the grave site is a bronze G.A.R.-star-flag-holder.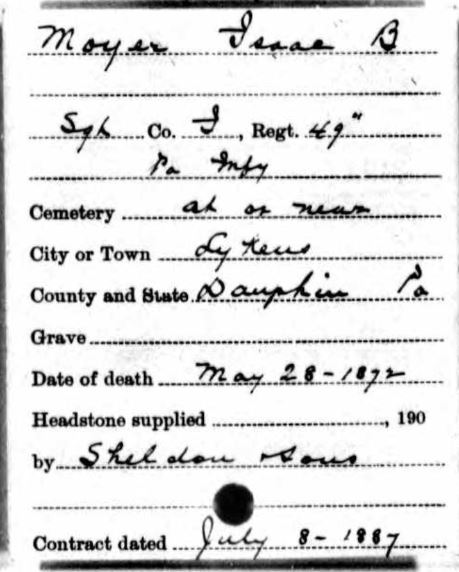 A copy of the file card with information regarding the granting and delivery of the stone is shown above.  Isaac B. Moyer, who served as a Sergeant in the 49th Pennsylvania Infantry, Company I, died on 28 May 1872, and through a contract on 8 July 1887 with Sheldon & Sons, a headstone was supplied to a cemetery "at or near Lykens."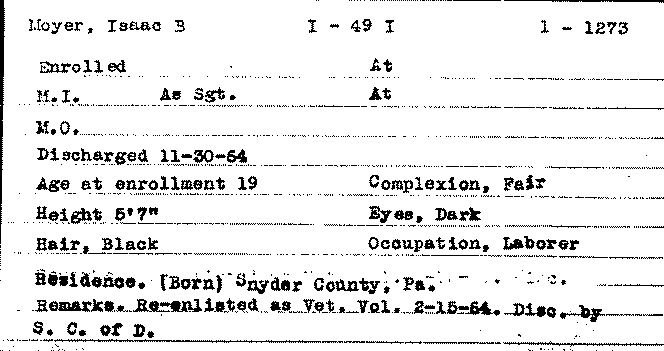 In the Veterans' File Card found at the Pennsylvania Archives, it is stated that this same Isaac B. Moyer re-enlisted as a Veteran Volunteer on 15 February 1864, and was discharged on 30 November 1864 by a Surgeon's Certificate of Disability.  The date of his original muster, some time prior to the re-enlistment date, has not yet been located.
At his muster, which occurred when he was 19 years old, he was 5 foot 7 inches tall, had black hair, a fair complexion and dark eyes.  He was working as a laborer and indicated that he was born in Snyder County, Pennsylvania.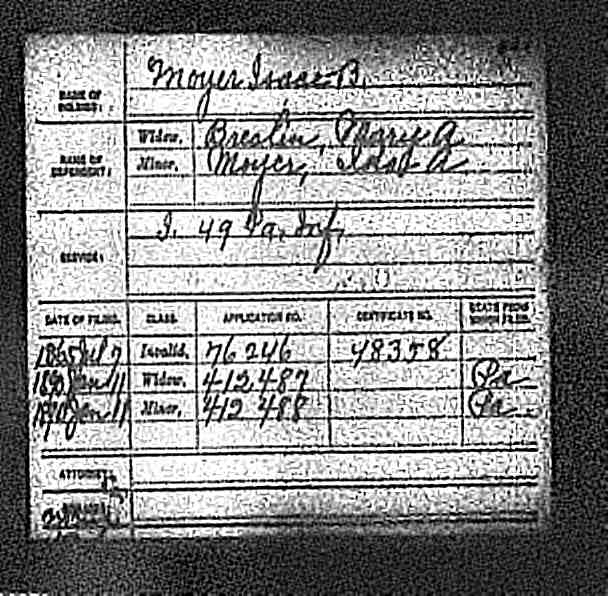 The Pension Index Card from Ancestry.com (shown above) shows that Isaac B. Moyer applied for disability benefits on 7 July 1865, which he received and collected until his death, which as previously noted occurred on 28 May 1872.  However, a widow did not apply until 11 January 1890, the same date that application was also made for minor benefits.  Since neither of these latter pensions was granted, some irregularity must have been discovered.  The widow, Mary A. Moyer, is named "Mary A. Breslin," possibly a re-marriage which would have made her ineligible for Isaac's pension.  Too much time may have passed for the application of the minor for benefits, or possibly there was no record that the minor was the legal child of Isaac B. Moyer.  In any event, it is possible that the applicant, Ida A. Moyer, was a legal child.  Both of these pension applications were submitted at the exact same time as shown by the sequential numbers given to them.
Little else is known about Isaac B. Moyer.
Readers are asked to add to the information on this veteran by submitting comments to this post.