Posted By Norman Gasbarro on March 27, 2017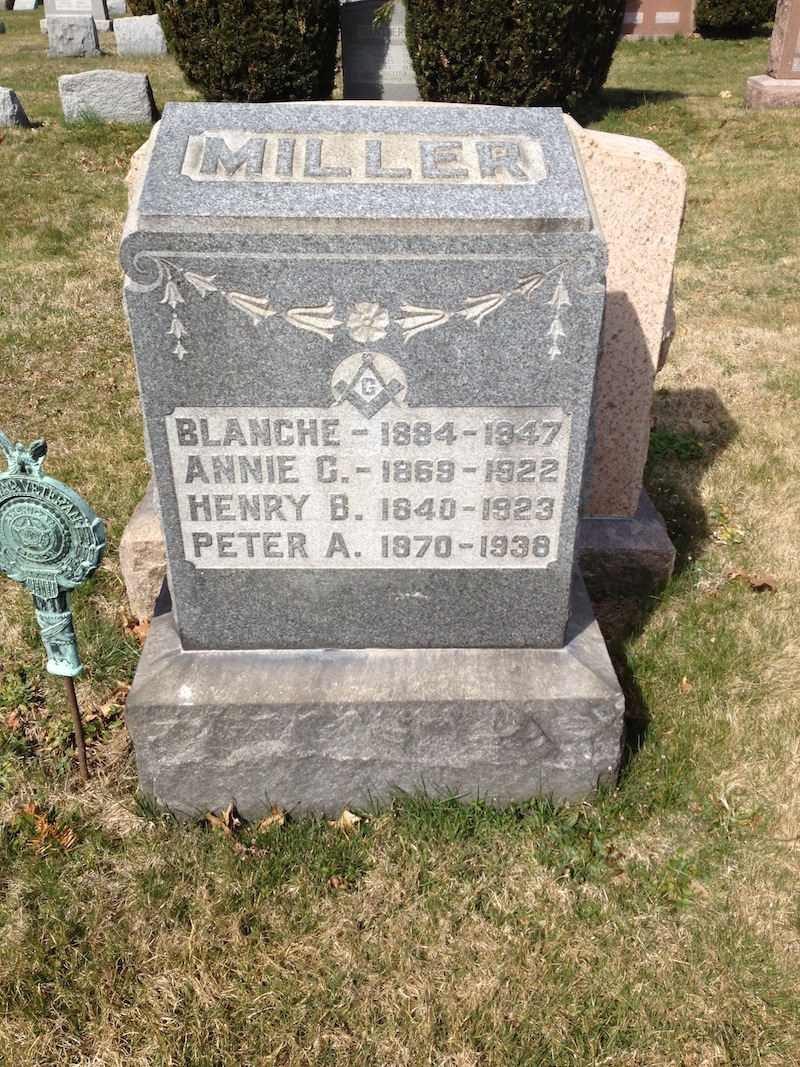 Henry Barry Miller was born on 1 October 1840 and died on 5 April 1923.  He is buried at the Arlington Cemetery, Upper Darby, Delaware County, Pennsylvania, and at the grave site, there is a bronze emblem designating his Civil War service.  Records show that at the time he enlisted, he was a resident of Tremont, Schuylkill County, Pennsylvania.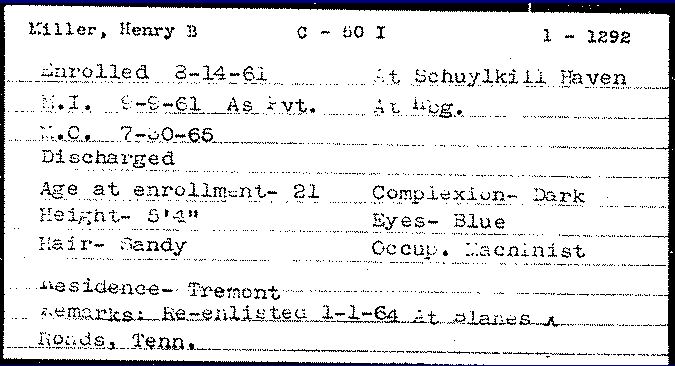 On 14 August 1861, Henry B. Miller enrolled in the 50th Pennsylvania Infantry, Company C, at Schuylkill Haven, Schuylkill County Pennsylvania.  On 9 September 1861, he was mustered into service as a Private.  At the time he was 21 years old, was working as a machinist, and stated that his residence was Tremont.  He stood, 5 foot 4 inches tall, had sandy hair, a dark complexion and blue eyes.  On 1 January 1864, at Blaine's Crossroads, Tennessee, he re-enlisted.  And, on 30 July 1865, he received an honorable discharge.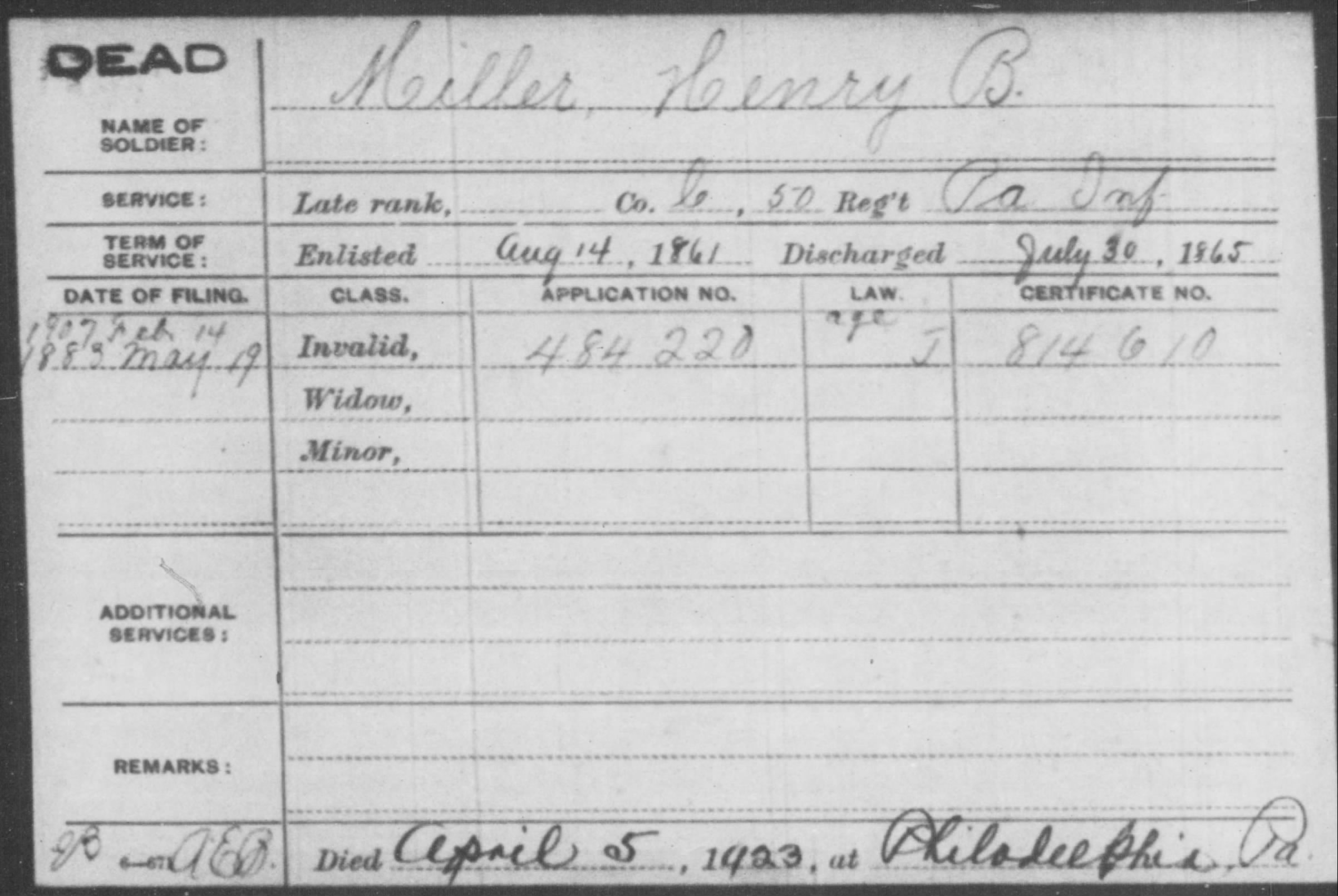 On 19 May 1883, Henry B. Miller applied for a disability pension, which the record card (above from Fold3) indicates that he received.  An additional application, for an increase due to age, was submitted on 14 February 1907.  According to the card, he died on 5 April 1923 in Philadelphia.  No widow applied, possibly indicating that the wife preceded him in death.
In 1890, Henry B. Miller was living at 115 Pine Street in Philadelphia.  He reported his service in the 50th Pennsylvania Infantry, but did not state any disabilities.
Some additional information is available at his Findagrave Memorial.  On Ancestry.com, other information about him includes residence in Shamokin, Northumberland County, in 1880, where he was working as a coal miner, his wife's name was Rebecca, and there were several minor children in the household. It is believed that Henry's parents were John B. Miller and Leanis [Stover] Miller.
Much more information is needed to fill out the biographical sketch of this veteran.  Specifically needed are: an obituary, photo(s), information about his military service, and genealogical information about his family.  If any reader can supply any of the above, please do so by adding comments to his post or sending the information via e-mail.