Posted By Norman Gasbarro on March 10, 2017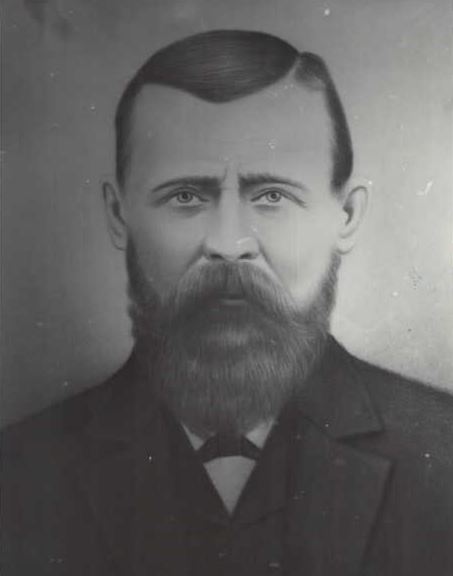 Elias Geist Morgan was born on 10 May 1842 in Upper Mahantongo Township, Schuylkill County, Pennsylvania.  He was the son of Samuel Morgan (1812-1897) and Abolina [Geist] Morgan (1816-1890).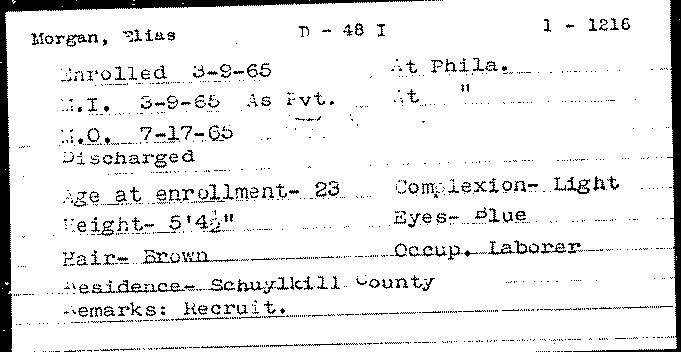 On 9 March 1865, Elias Morgan enrolled in the 48th Pennsylvania Infantry, Company D, at Philadelphia and was mustered into service the same day as a Private.  At the time he was 23 years old, stood nearly 5 foot 5 inches tall, resided in Schuylkill County, and was working as a laborer.  On physical description, he had brown hair, blue eyes and a light complexion.  Also, he was listed as a "recruit."  On 17 July 1865, he was discharged with his company.  The above card is from the Pennsylvania Archives.  Other records indicate that he was discharged at Alexandria, Virginia.
In 1870 and 1880 Elias was a farmer in Eldred Township, Dauphin County, Pennsylvania.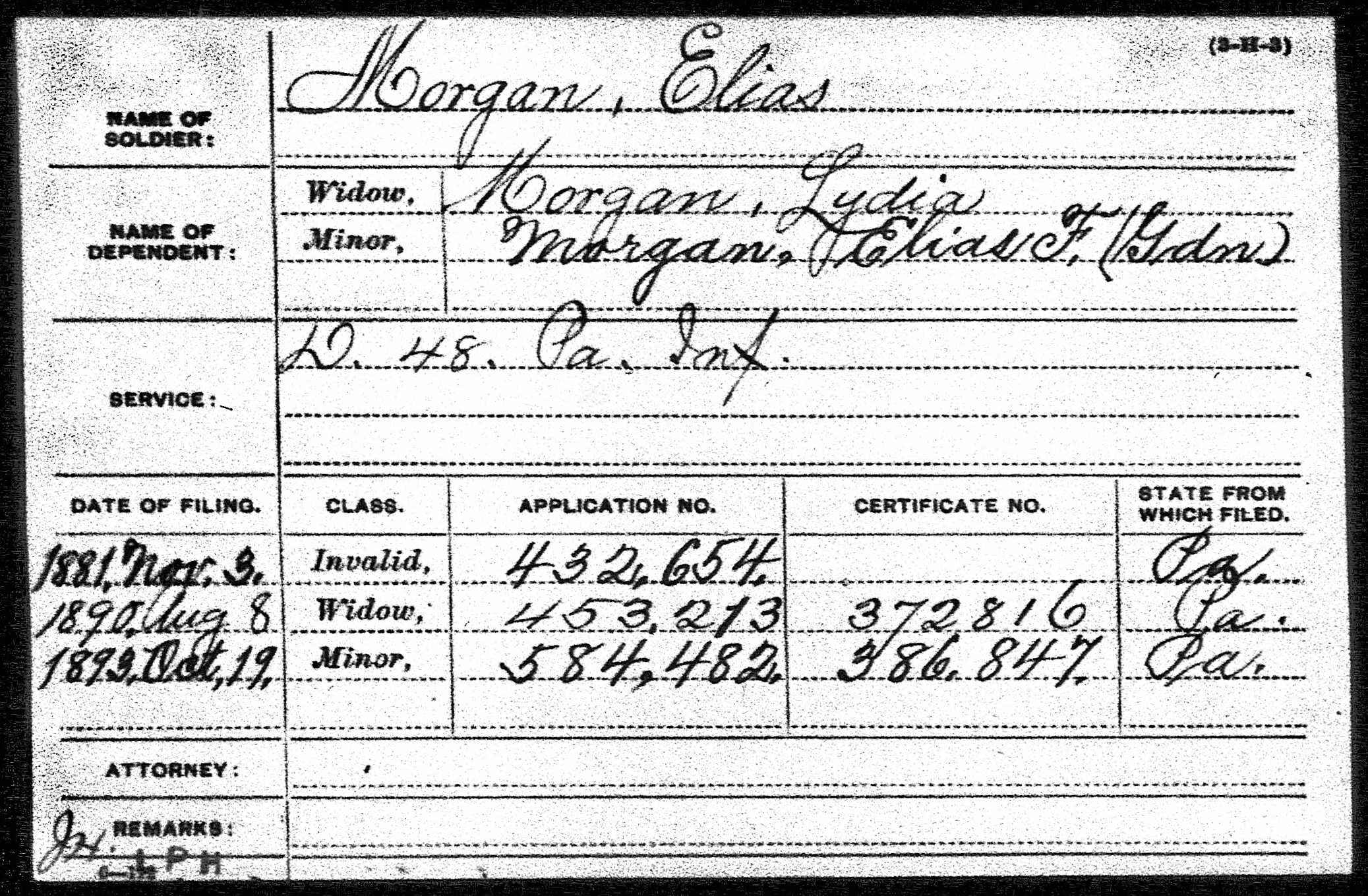 On 3 November 1881, Elias Morgan applied for a pension (as shown on the Ancestry.com card, above).  He collected that pension until he died on 12 December 1887.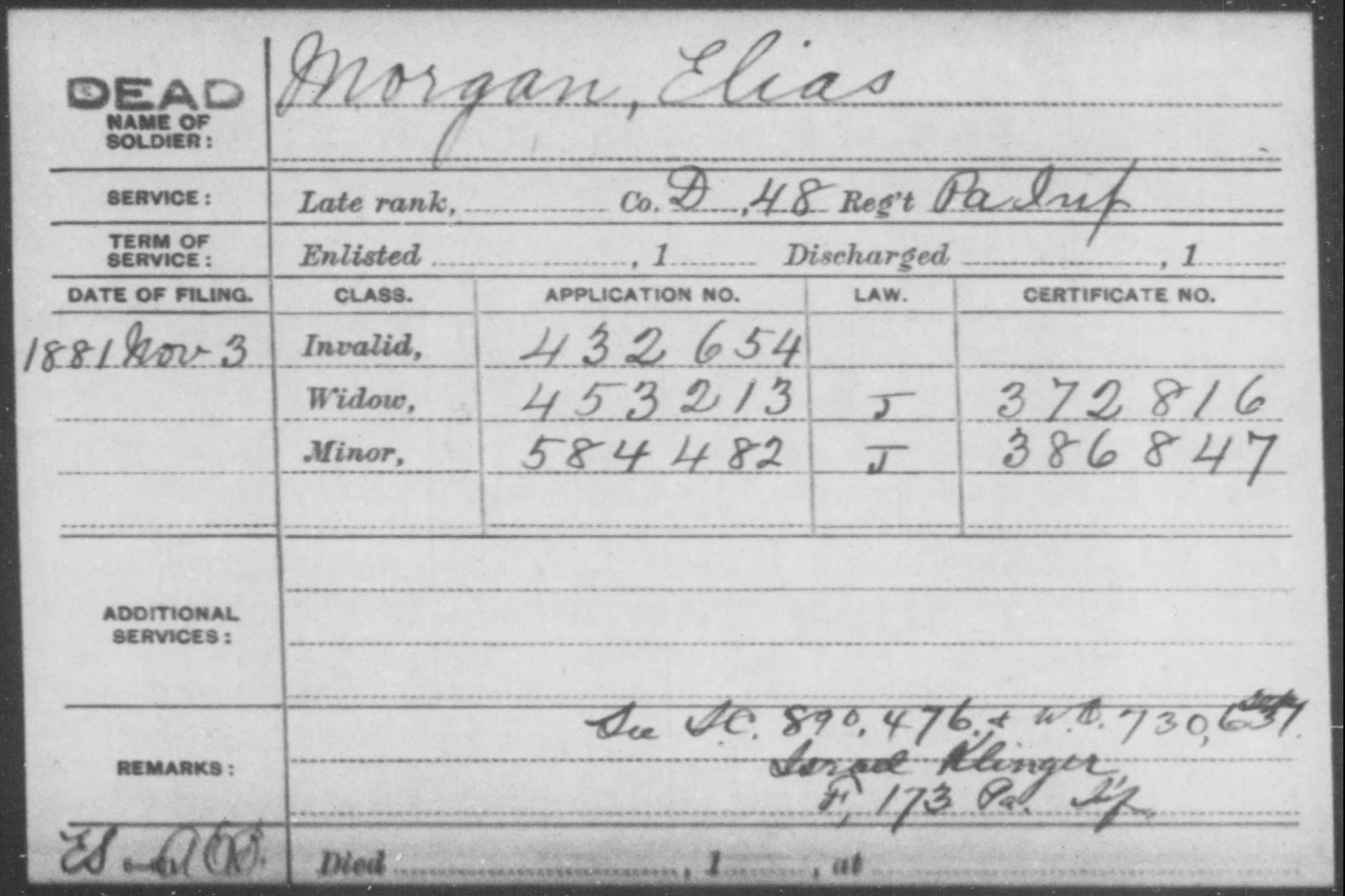 Elias' widow, Lydia [Wetzel] Morgan, did not apply for benefits until 8 August 1890.  An explanation of the delay can be found in the pension file of Israel Klinger, to whom Lydia was also married.  He served in Company F of the 173rd Pennsylvania Infantry.  Also, the minor children of Elias Morgan were also entitled to benefits, and an older son, Elias F. Morgan applied for those benefits at the guardian of the children. The card shown above is from Fold3.
According to information in the Findagrave Memorial, Elias Morgan is buried in Hepler's Church of God Cemetery, Pitman, Schuylkll County, Pennsylvania.
Additional information is sought about Elias Geist Morgan and can be provided by adding comments to this post or submitting via e-mail.
____________________________
The portrait of Elias Geist Morgan is from a public tree on Ancestry.com.