Posted By Norman Gasbarro on December 21, 2016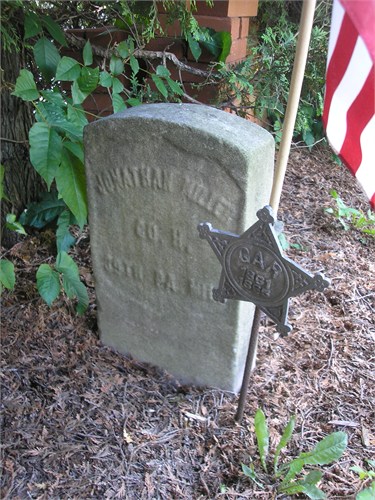 Previously, on 9 February 2013, Jonathan Miller was profiled as art of a blog post on Civil War burials at the St. Paul's Cemetery, Tower City, Schuylkill County, Pennsylvania:
Very little is known about Jonathan Miller (c. 1824-1890) except that he served in the 39th Pennsylvania Infantry (Emergency of 1863), Company H, as a Private, from 1 July 1863 to 2 August 1863.  The application for "government issue" headstone (above) gives his date of death as 9 February 1890.  A handwritten notation on his Pennsylvania Veterans' Index Card (from Pennsylvania Archives, card not shown) states that he was 49 years old at time of his muster-in at Harrisburg, which would give an approximate birth year of 1824.  No Miller widow was found in the 1890 census for the area of and around Tower City and his service was too short to expect that a pension application will be discovered.  One of the difficulties in researching this veteran is that he could have gone by the name of John, and there are quite a few John Miller's in the Project who have yet to be completely identified.
See also:  Tower City, Porter and Rush Township Civil War Veterans – Part 13 and Tower City – Porter Township Centennial – Civil War Veterans List.
Based on additional research, it is now believed that this Jonathan Miller is the one who was named in "Part 13" above, describing the Tower City, Porter and Rush Township Veterans' Memorial.  The plate is shown below: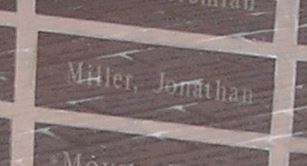 Also, knowing that his service was in the 39th Pennsylvania Infantry (Emergency of 1863), a Pennsylvania Veterans' File Card was located at the Pennsylvania Archives: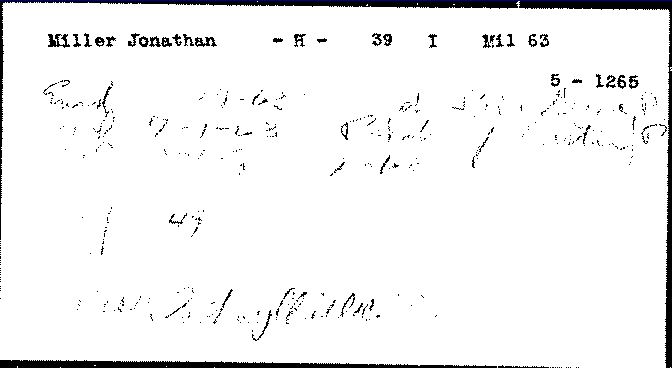 The information scrawled on the card is difficult to decipher.
Little else is known about him.
If any reader can provide additional information about him, please do so by adding a comment to his post.