Posted By Norman Gasbarro on November 16, 2016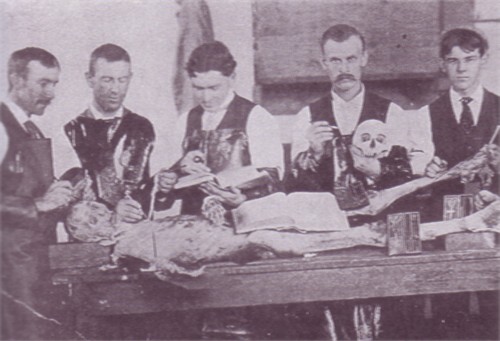 The photograph shows Dr. William C. Lebo working on a cadaver while a student at Jefferson Medical College in Philadelphia, some time after the Civil War.  In the 1870 census of Gratz Borough, Dauphin County, he indicated he was a medical student and was living in the household of his brother-in-law, Henry R. Lehr, who was a store clerk at the time.  Dr. Lebo is second from the right in the photograph.
William C. Lebo was the son of Daniel Lebo (1812-1871), a carpenter, and Sarah [Schoffstall] Lebo (1824-1883), and was born 1 October 1847 in Lykens Township, Dauphin County.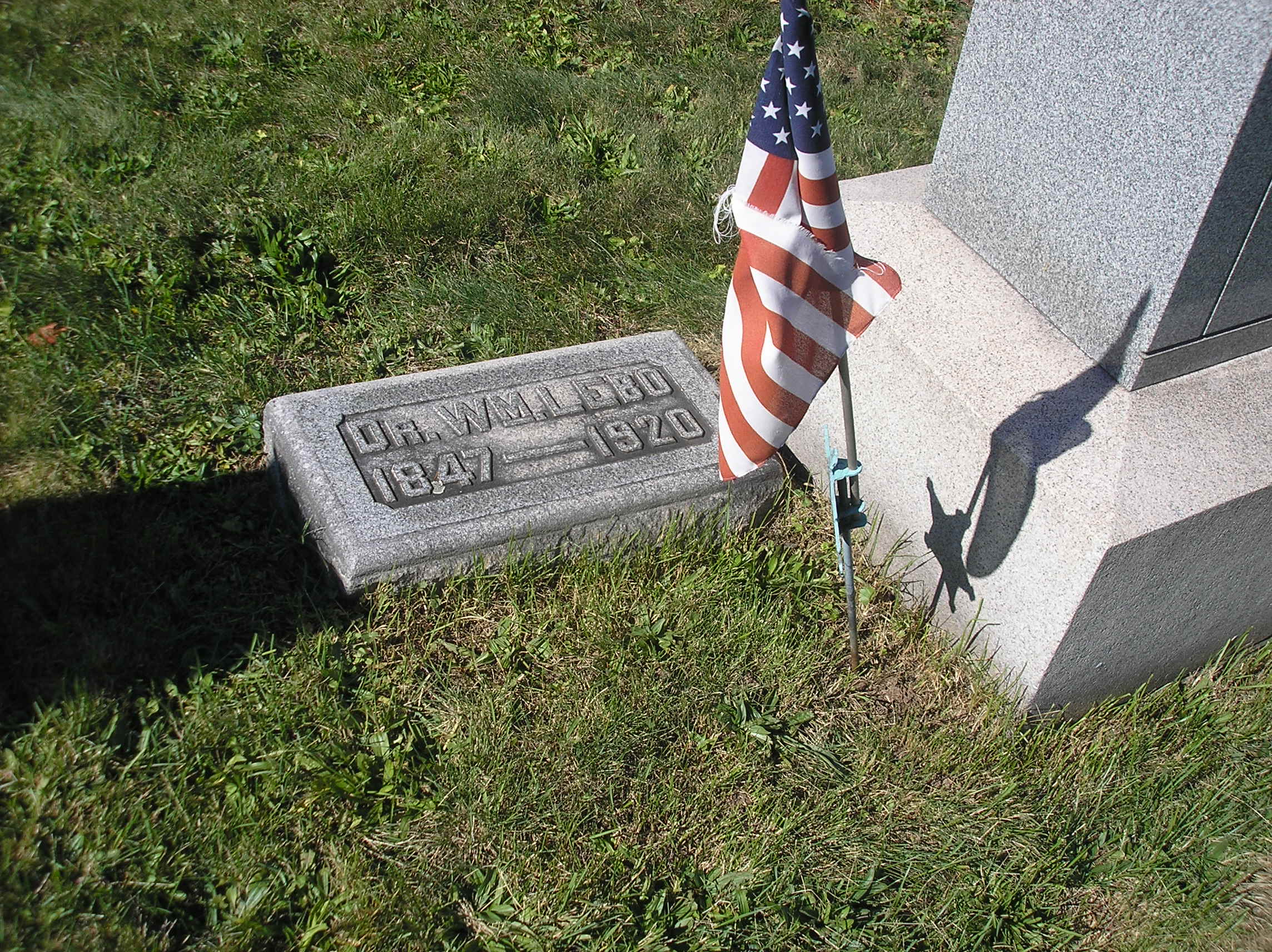 Dr. Lebo died on 10 November 1920 and is buried at St. Andrew's Methodist Cemetery in Valley View, Schuylkill County.  At his grave is a G.A.R. Star-Flag Holder.
What specifically was his Civil War service?
The following is presented as a possible match for the William Lebo who is buried at Valley View: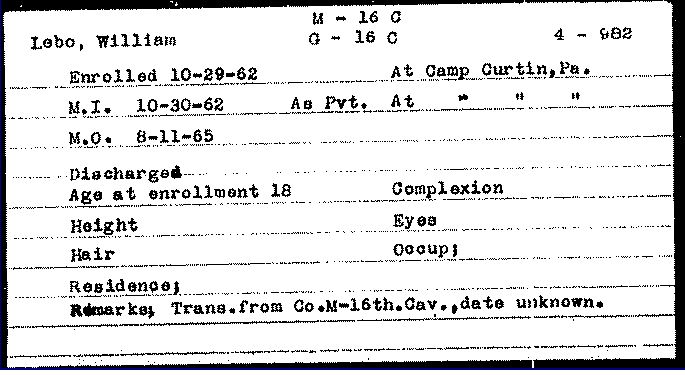 On 29 October 1862, a William Lebo enrolled in the 16th Pennsylvania Cavalry, Company M, as a Private.  He claimed he was 18 years old. One day later, at Camp Curtin, he was mustered into service.  At some time during the war, he transferred to Company G of the same regiment, and it was from that company that he received an honorable discharge on 11 August 1865.

For his service at Gettysburg in July 1863, he is named on the Pennsylvania Memorial (Company M).
At this time, not much else is known about his military service.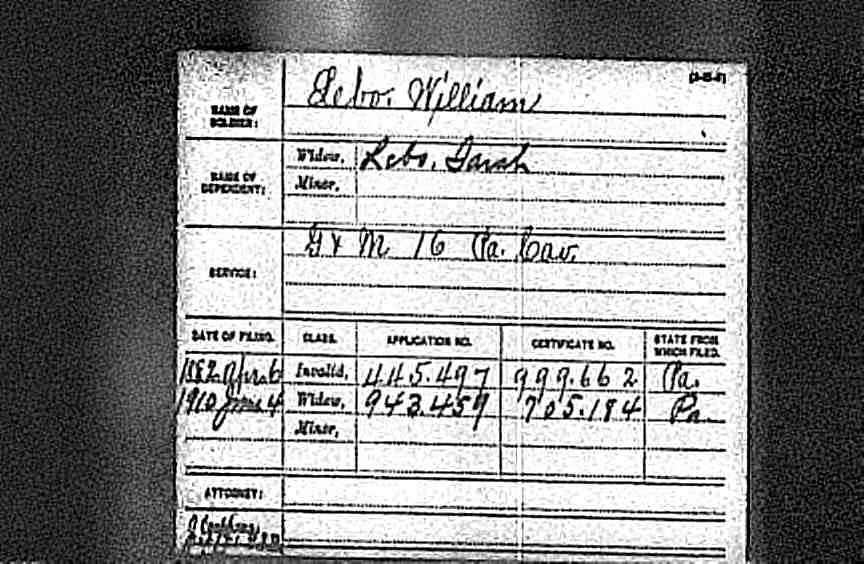 In 1882, the William Lebo who served in the 16th Pennsylvania Cavalry applied for an invalid pension based on his Civil War service.  He received the pension and collected until his death, but it appears from the card (shown above from Ancestry.com) that a widow, Sarah Lebo, applied on 4 June 1910.  So, if the information on the Pension Index Card is correct, this service record could not be for the Dr. William Lebo who died in 1920 and is buried at Valley View.
Please add comments to this post.