Posted By Norman Gasbarro on November 30, 2016
In April 1865, Abraham Lincoln's funeral train left Washington, D.C., on a three-week journey on its way to Springfield, Illinois.
During the time that Lincoln's body lay in state for viewing by thousands in New York City, a photographer, Jeremiah Gurney Jr., with permission of those responsible for security, took a photograph.   Secretary of War Edwin Stanton found out and ordered all plates and prints destroyed.  Supposedly, one print survived and was found 87 years afterward in the papers of Lincoln's secretary which were housed in the Illinois State Historical Library in Springfield.  Although the provenance of the surviving print sounds somewhat bizarre, Stefan Lorant, an authority on photographs of Lincoln, concluded that it is authentic.  Lorant believed that Stanton did keep one proof print and it is that copy that ended up in the papers of John C. Nicolay which are housed at the State Library at Springfield.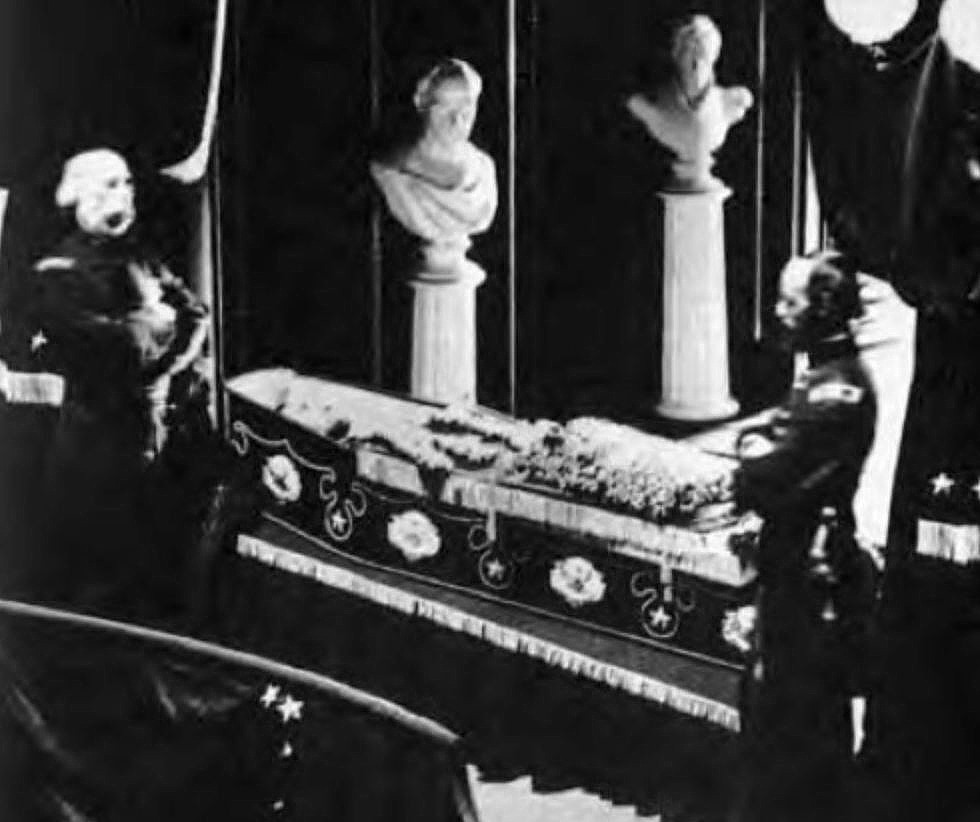 The story of the surviving print, a portion of which is shown above, is described in greater detail in Lorant's book, Lincoln, A Picture Story of His Life, page 274.  But Lorant fails to explain how the photo got from Stanton to the papers of John C. Nicolay and why it was not discovered for 87 years after it was supposedly taken.
Lorant also concludes that two other photographs, purporting to be "Lincoln in his coffin," are fakes.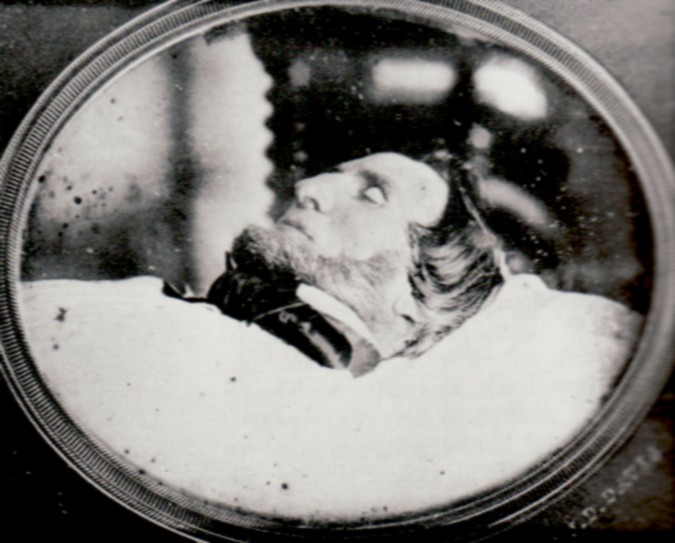 The above picture, believed by some to be Lincoln, was declared by Lorant to be a fake, because the body is on a bed, not in a casket, the man's beard is longer than Lincoln's at the time of the assassination, and the hair is more stylish than Lincoln wore it.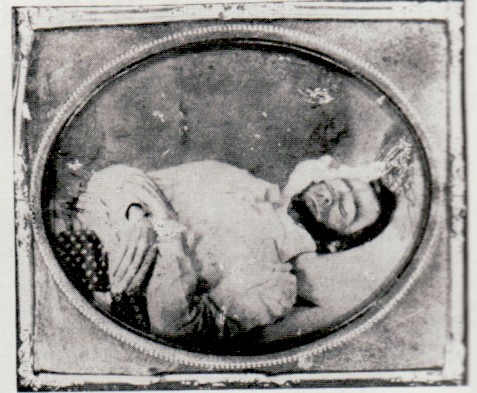 On 15 February 1941, the Saturday Evening Post published the above photo with the question, "Is this Lincoln?"  The suggestion was that the photo was taken by Jeremiah Gurney Jr. while photographing the New York City viewing event.  Lorant dismisses the story and photo as fake because Lincoln is lying on a bed, not in a casket, and the tie he is wearing is white, whereas Lincoln was wearing a black tie.  Further refutations are made by Lorant on page 310 of his book.
In addition to the "dead Lincoln in his coffin" photos, Lorant produced one other picture believed by some to be taken of Lincoln after his death.  In the photograph, a man is sitting in a chair with some sort of sling or hoist holding him upright.