Posted By Norman Gasbarro on May 27, 2016
An invitation from Jake Wynn….
Join local historian Jake Wynn at Calvary United Methodist Cemetery in Wiconisco on Sunday, May 29 at 7 PM for a memorial program commemorating the incredible lives of the region's Civil War veterans.

This hour-long program will bring visitors into the oldest sections of the cemetery and highlight the stories of individual soldiers and their experiences during and after the Civil War.

Wiconisco Township sent dozens of young men off to fight between 1861 and 1865. At the time, this growing community thrived on the rich veins of anthracite coal being dug out at Bear Gap on the northern end of the township. That coal went on to drive the Union war effort and bring untold new wealth to the combined communities of Lykens and Wiconisco.

The men who went off to fight left home and family to save the Union. They had been students, writers, laborers, and miners before the war began. On the battlefield they were citizen soldiers, fighting in the deadliest battles of the war: Antietam, Gettysburg, the Wilderness, and Spotsylvania Court House, among many others. They returned to Wiconisco as changed men, physically, mentally, and emotional altered by the fury of America's bloodiest war. Yet, there were others who never returned.

These men laid down their lives on the battlefield so that, as Abraham Lincoln proclaimed at Gettysburg in November 1863, "this nation, under God, shall have a new birth of freedom — and that government of the people, by the people, for the people, shall not perish from the earth."

Hear their stories, discover the fascinating story of the region during the Civil War, and honor the sacrifices of these veterans who now rest in silent repose in this cemetery and across the battlefields of the South.

Tour will meet at the flag pole in the lower part of the cemetery beginning at 6:45 PM and will begin at 7 PM.
---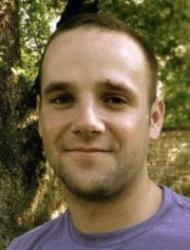 Jake Wynn began his Internet publishing on The Civil War Blog while a Sophomore at Hood College where he was majoring in History and Communications with a concentration in Public History. In February 2014, he began his own blog, Wynning History.  Since graduation in May 2015, he has served as Program Coordinator for the National Museum of Civil War Medicine in Frederick, Maryland.   Jake is a native of Williamstown, Pennsylvania.