Posted By Norman Gasbarro on May 11, 2016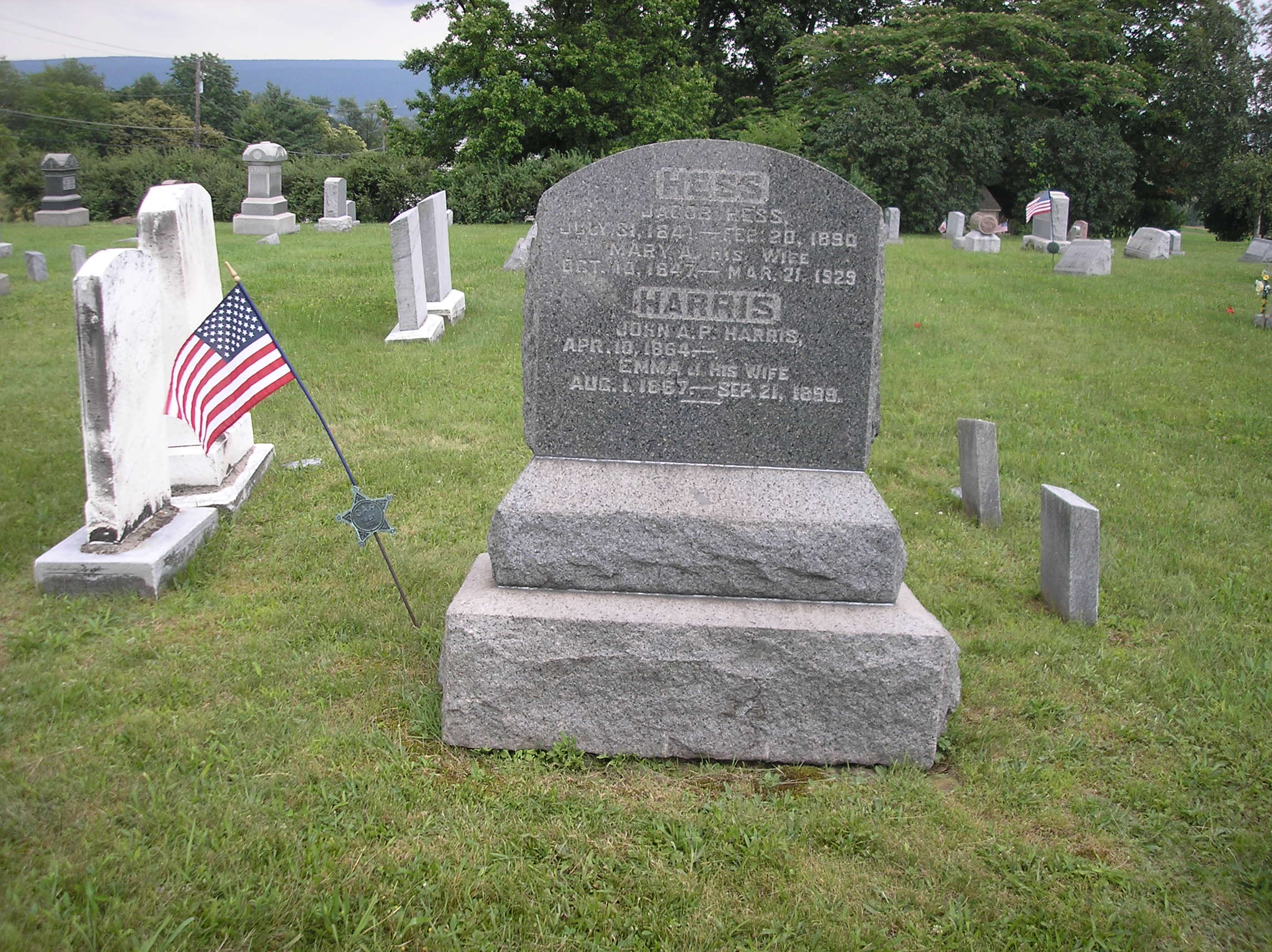 Jacob Hess is buried at Sweitzer's Cemetery, Berrysburg, Dauphin County, Pennsylvania.  According to his gravestone, he was born 31 July 1841, and died 20 February 1890.  His wife, Mary A. Hess is buried with him.  She was born 10 October 1847 and died 21 March 1929.   Also buried in the same plot, and named on the same stone, is daughter Emma, and her husband John A.P. Harris.
There is a G.A.R. Star/Flag Holder next to the grave, signifying that Jacob Hess was a Civil War veteran.  However, a matching individual has not yet been located in the military records.
A Findagrave Memorial has been created for Jacob Hess and is posted on that site.  Some additional information about him, including the names of his parents and siblings, can be found there.  Also, there is an indication that he was born in Lower Paxton Township, Dauphin County, which is where his parents lived before they moved to Halifax.  However, no mention is made of any Civil War service.
Help is requested to determine whether this Jacob Hess actually served in the Civil War or whether the G.A.R. marker has been erroneously placed at his grave.
Add comments to this post or send information via e-mail.