Posted By Norman Gasbarro on May 18, 2016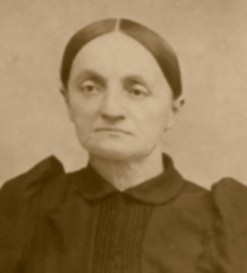 Leah Houtz (1843-1924) was the daughter of John Wendell Houtz and Elizabeth [Wolf] Houtz, of Orwin, Porter Township, Schuylkill County, Pennsylvania.  During the Civil War, Leah received letters from her brother, and one of those letters has been preserved and transcribed by the family.  Unfortunately, Isaac is presumed to have died in the war and his exact date of death and place of burial are unknown.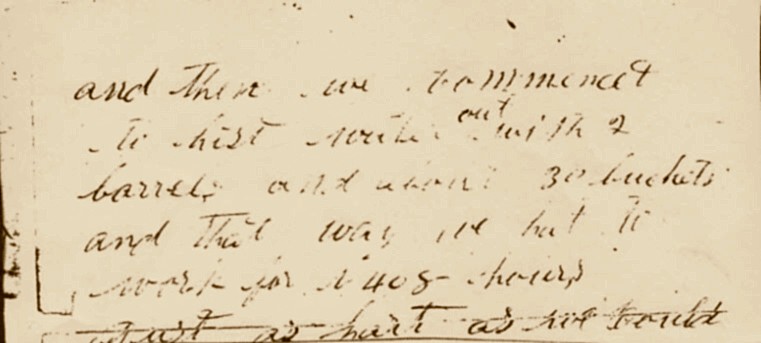 The following transcription was provided by a family member who stated that she used the same spelling as the original:
Hilden Head of South Carolina

November the 16 A.D. 1861

Miss Leah Houtz

I let you know that I received your letter on the 12 this month and I was very glad to hear from you not I tooket the pleasure to write a few lines to you that I am well at the present time hoping that these few lines may find you same state of good health we was 19 days on the sea we had a storm and our ship got a hole and 5 1/2 feet of water before we fountit out and we had an awful time on the sea and then we commenced to hist water out with 2 barrels and about 30 buckets and that way we had to work for 408 hours just as hard as we could the waves was sometimes as high as a house and we throwet all our tanks and the rations and 2 hundred a 50 guns and some knapsacks overboard for to safe us and we did but they 2 masks down some of the boys was crying and some was praying and some was swearing o I tell you I never saw such a time in my whole life but we got safe trough and we did lant on the 8 this month and on the 7 they hat a battel

James Doe on orders [this is crossed out on the original letter].

We was about 7 miles of where they foughy and we went on top of our boat and then we did see the bushells fly the battel did last 6 hours and 20 minutes and then the repels did run we lost 8 man repels lost 2 three hundret and we captured 60 cannons about 6 hundret heat of turkeys chickens ducks geese and hogs and we as out on a scouting party for 5 days and i tell you we hat a nice time we hat plenty of oranges groundnuts and the nigers baket some cakes for us you must excuse my bat writing because i hat hardly time to write.  We have to work very hard we have to unload the boats and dick entrenchments the name if the fort we tooket is fort royal we are only 30 miles from Charleston show this letter to farther and write me an answer back as soon as you can and we didnt fraw no money yet

So much from your brother

Isaac Houtz

now Leah dont marry till I come home I would like to go to your wetting to help eat Shanghigh Hinkel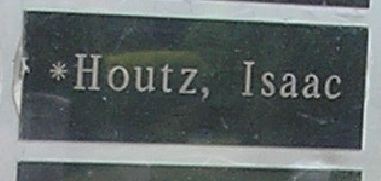 Isaac Houtz, was a Civil War soldier, who served in the 50th Pennsylvania Infantry, Company A and Company K, as a Private, and was, for a time, detached to the 79th New York Infantry, Company F, also as Private.  He was previously mentioned on this blog as a veteran who was honored on the Tower City, Porter and Rush Township Memorial.

Isaac's date of birth has been established as 3 January 1838 from the baptismal records of St. Peter's Evangelical Lutheran Church, Reinerton, Schuylkill County, Pennsylvania (shown above from Ancestry.com).  He was baptized there on 22 April 1838.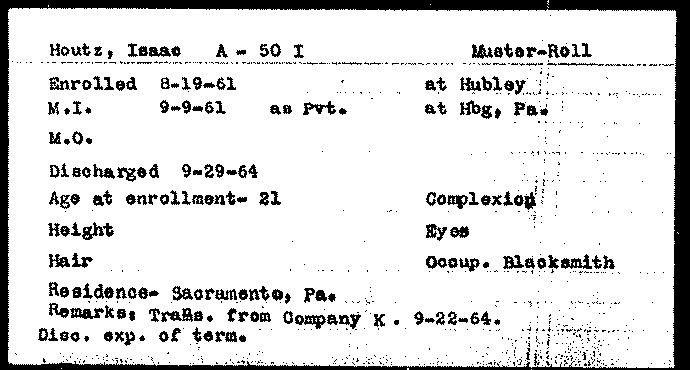 Isaac Houtz enrolled in the 50th Pennsylvania Infantry at Hubley Township, Schuylkill County, on 19 August 1861, and was mustered into service at Harrisburg on 9 September 1861 as a Private in Company A.  He gave his age as 21 (but he was actually 23), his occupation as blacksmith, and his residence as Sacramento, Schuylkill County.  The above cut is from the muster roll of the 50th Pennsylvania Infantry, Company A, showing that Isaac's enrollment was actually at Camp Curtin.  While the Pennsylvania Veterans' File Card (shown above) indicates that Isaac was transferred from Company K on 22 September 1864, that date could not be correct.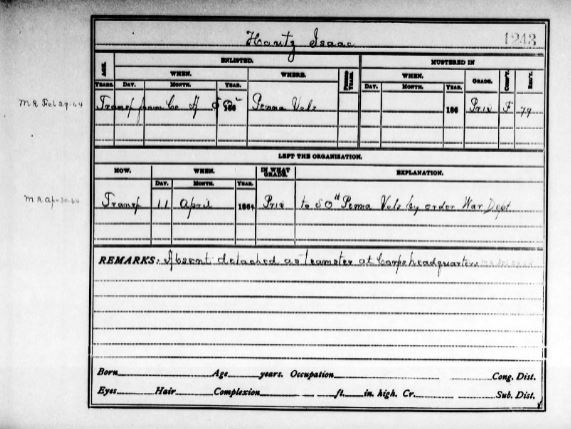 A New York record (above, from Ancestry.com) indicates that Isaac Houtz was transferred from the 50th Pennsylvania Infantry on 29 February 1864 to the 79th Pennsylvania Infantry as a Private, and then returned to the 50th Pennsylvania Infantry on 30 April 1864.  That record also indicates that he he was absent at a muster because he was "detached as a teamster at Camp headquarters."
Isaac probably died about 12 June 1864.  His place of burial is unknown.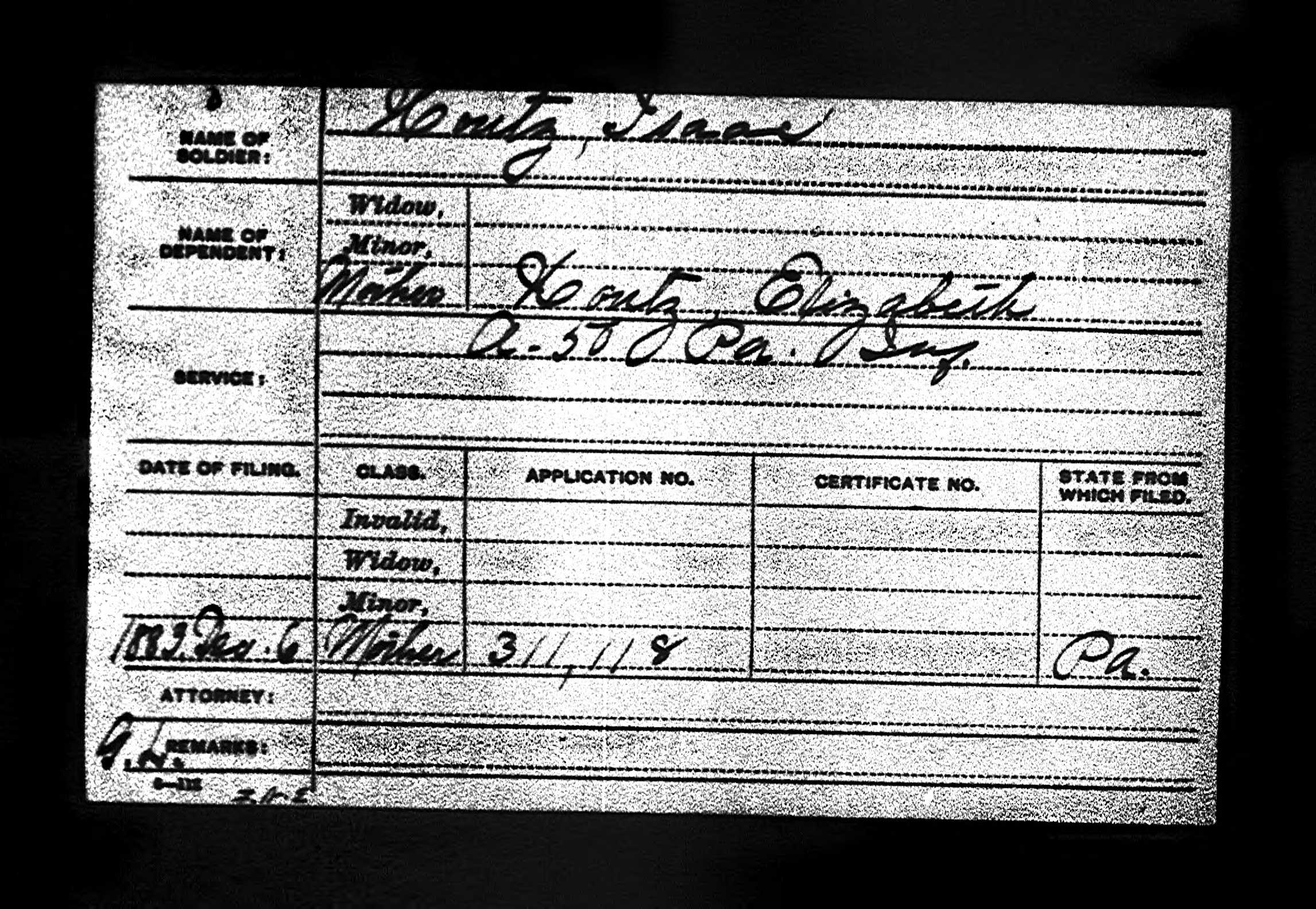 As the above Pension Index Card (from Ancestry.com) shows, Isaac's mother applied for pension benefits on 6 December 1883, but was not awarded a pension.  According to family members who have copies of the file papers, that application contains the information that the date of his death and place of burial are unknown.
Isaac's death may have occurred just prior to the Siege of Petersburg and the family believes that "he is one of the many who ended up in unmarked graves."
The military events described in the letter Leah Houtz received from her brother, took place from the 21 October 1861 through 7 November 1861, and included the capture of Port Royal, South Carolina.  On the way to the Carolinas by sea, a gale was encountered on 1 November 1861, and one of the vessels was saved from loss by the heroic efforts of the soldiers who, after the crew abandoned ship, cut away the masts and threw everything overboard.
Leah Houtz married John Leitzel Malick, who also served in the Civil War.  From the records available on Ancestry.com, their first child, Daniel Malick, may have been born in 1865, so the wedding could have taken place in 1864.  It is not known if Isaac Houtz received a furlough during the war and returned in time for the wedding and an opportunity to "help eat Shanghai Hinkel."  [Note:  If any reader knows the meaning of this expression, please add the information in a comment or send in an e-mail].