Posted By Norman Gasbarro on March 11, 2016
Minutes of the Kissinger Post, Grand Army of the Republic (G.A.R.), No. 376, Department of Pennsylvania, located at Gratz, Dauphin County, Pennsylvania, have now been added to the "Resources" section of this blog and may be accessed directly from this post or from the index page of the "Resources" section.
To access the complete collection of 16 pages, click here.
These pages have not been transcribed.  Transcriptions are welcome and should be sent by e-mail.  They will be added to this page after proof-checking.
One sample page is shown below.  Click on the page to enlarge.  The minutes indicate that Comrade Edward Wiest was called on to tell some jokes about army life.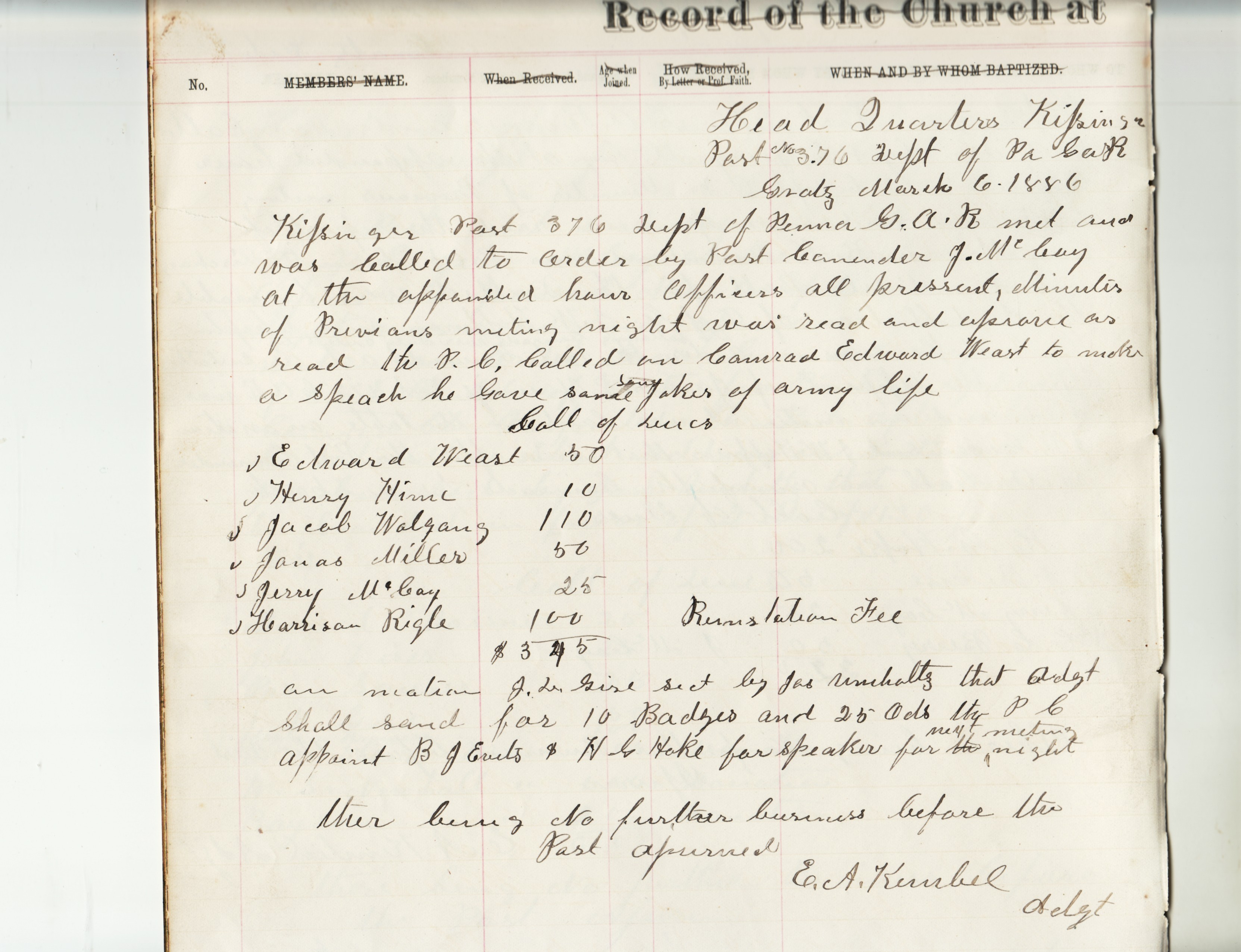 Previously on this blog, a brief history of the Kissinger Post at Gratz was presented.
—————————–
Copied from the original 16-page book, which resides in a private collection.  Note:  Copying was done on a flat-bed scanner.  Pages that were larger than the scanner bed, were copied in two parts.