Posted By Norman Gasbarro on January 18, 2016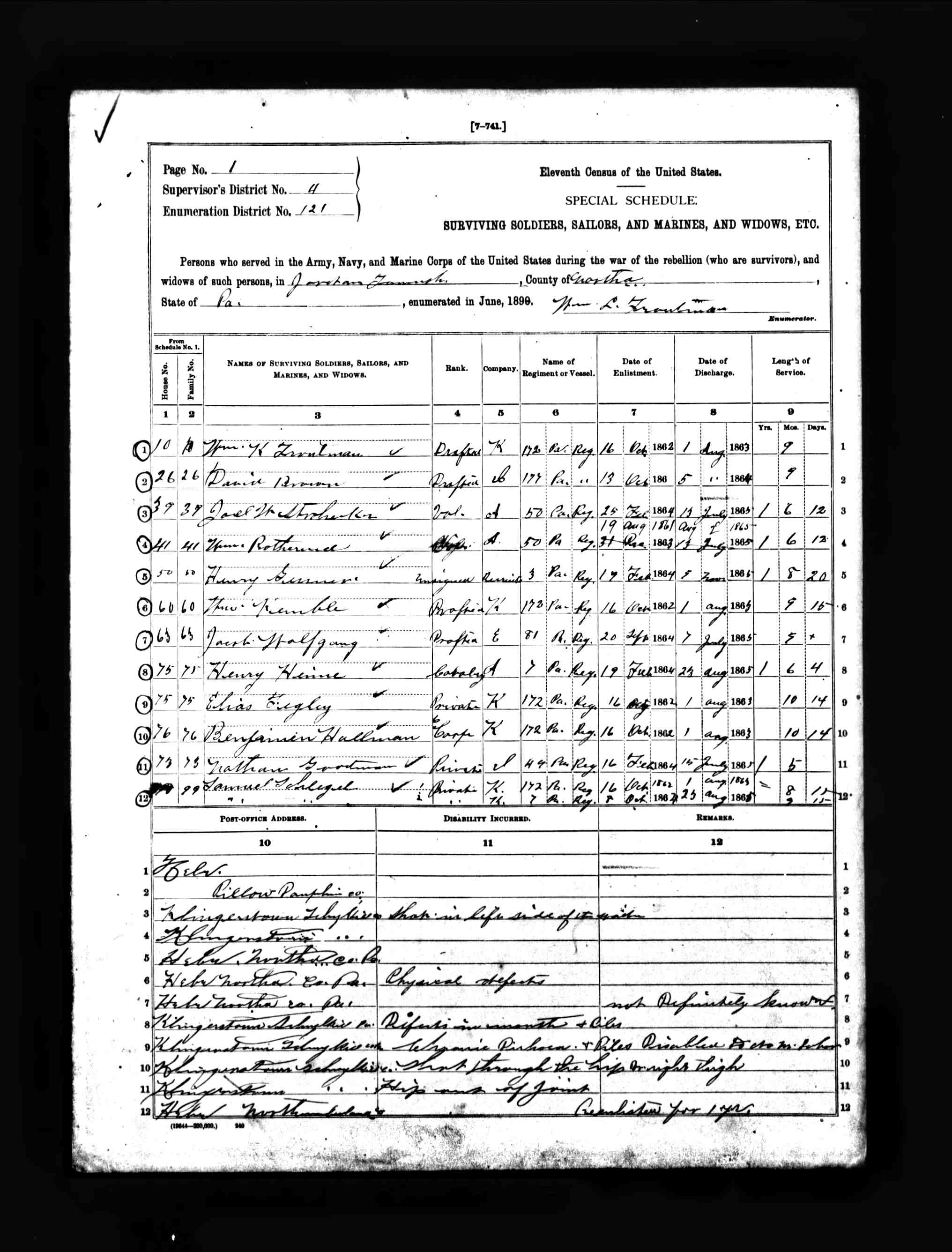 On Line No. 4 of the 1890 Veterans' Census for Hebe, Northumberland County, Pennsylvania (above, from Ancestry.com, click on document to enlarge), there appears the name of Henry Garmer (or Henry Germer) who claimed service as an "Unassigned" soldier, a recruit, in the 3rd Pennsylvania Infantry, from 17 September 1864 through 1 November 1865.  No Civil War related disabilities were reported by him.
However, in researching the records of that regiment, no such person was found.
The Pension Index Cards, however, do show a person named Henry Garmer, who served in the 3rd United States Infantry, who applied for an Invalid Pension on 22 June 1882, from Pennsylvania.  The card, shown below, is from Ancestry.com.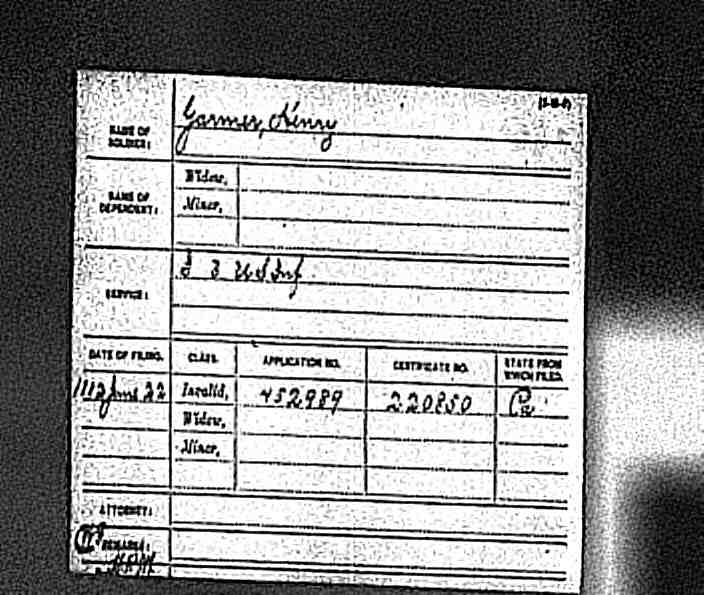 A corresponding card has not yet been located from Fold3.
Are these the same person?  If the two are the same person, then there should be additional information in the pension application file, available at the National Archives in Washington, D.C.  Note:  Because of the cost of obtaining these files, copies are not available to the Civil War Project unless they are supplied by individuals who have already obtained them.
More information is sought on Henry Garmer.  Please send information to the Civil War Project via e-mail, or attach a comment to this post.  Thank you.