Posted By Norman Gasbarro on December 9, 2015
This photo essay shows a Philadelphia Civil War-Era Church, the Arch Street Presbyterian Church, preserved and still used amid some of the tallest buildings in the United States and Pennsylvania.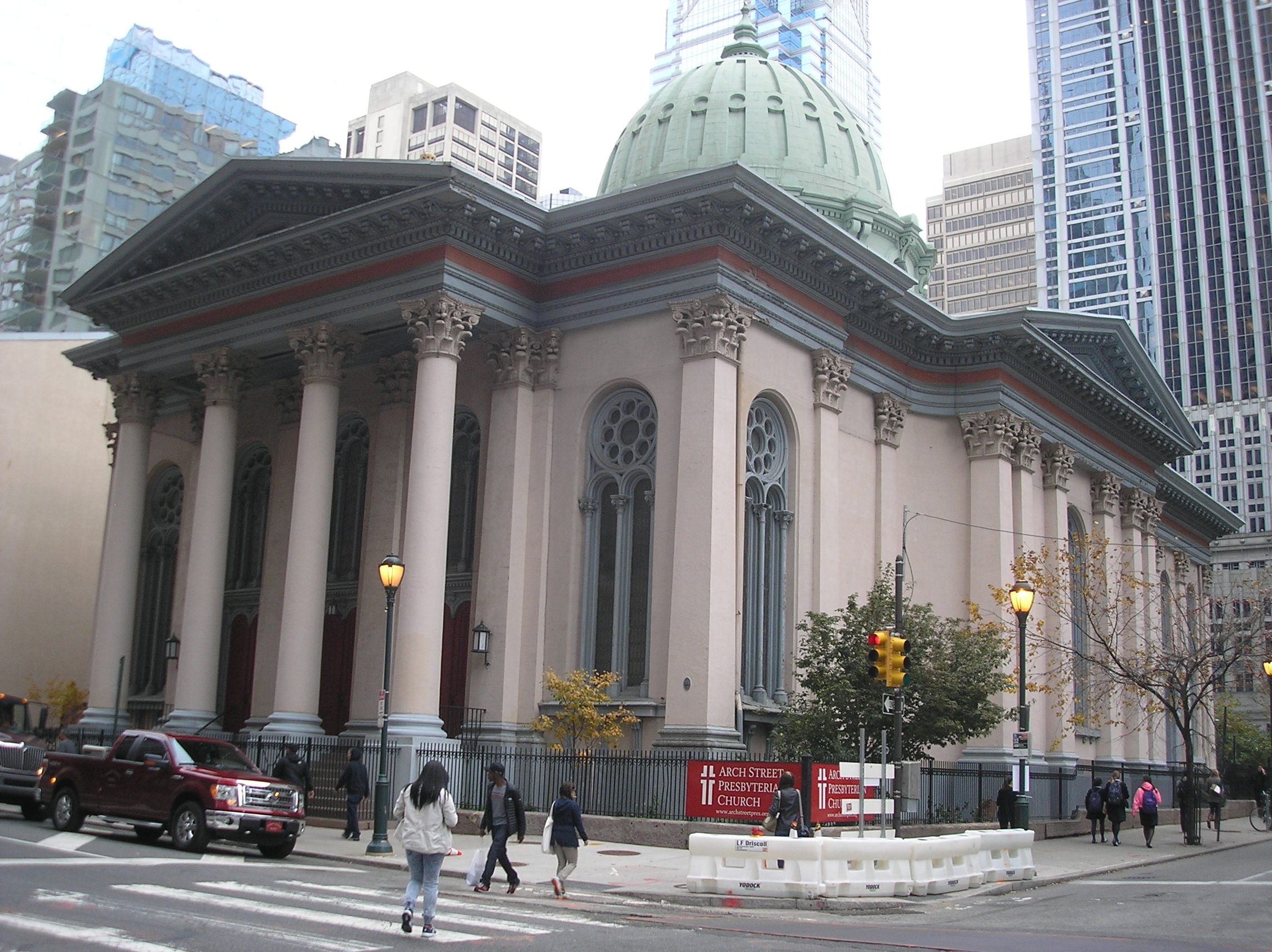 The Arch Street Presbyterian Church, located at the corner of 18th and Arch Streets in Philadelphia, is surrounded among what are currently the tallest building in Philadelphia, The Comcast Center (975 feet, 58 floors); the 4th tallest building, the Bank of New York Mellon Center (792 feet, 54 floors), and the 5th tallest building, 3 Logan Circle (739 feet, 55 floors).  On the fourth side, construction is under way on what will be the tallest building in Philadelphia and one of the tallest in the country, the Comcast Innovation and Technology Center (1121 feet, 59 floors).  Presently, within two blocks of the Arch Street Presbyterian Church are the 2nd and 3rd tallest buildings in Philadelphia:  1 Liberty Place (945 feet, 61 floors) and 2 Liberty Place (848 feet, 58 floors).  Also, within that same area are the G. Fred DiBona Building (625 feet, 45 floors) which was formerly known as the Blue Cross Building and the twin buildings known as 1 and 2 Commerce Square (565 feet, 41 floors).
A bronze plaque on the church indicates that it was dedicated in 1855.

A stereoscopic view of the interior of the church in 1861 (from Wikipedia).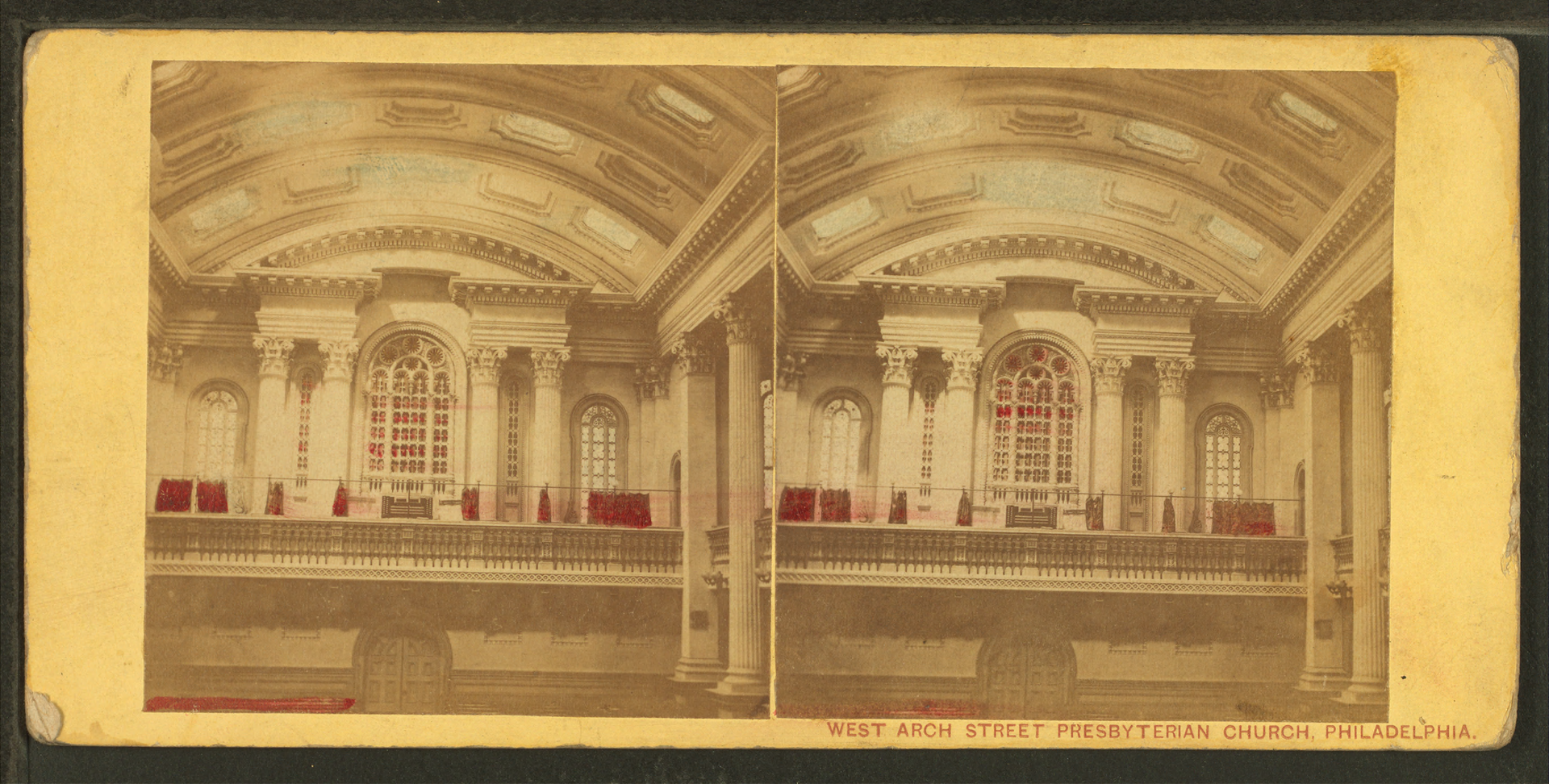 This church had an interesting history during the Civil War:
With 
the arrival of Pastor John Miller in 1850, the church sought a new sanctuary to house the ever-
growing congregation that soon became one of the largest Old School congregations in the 
country. The present-day sanctuary was built between 1853 and 1855, with the cornerstone laid 
on 21 May 1855 in the presence of numerous conservative and southern Presbyterian elites,
 including Princeton Professors A. B. Van Zandt and Robert Breckinridge. The Greek Revival sanctuary was designed by Joseph Hoxie and built to seat 900 on the ground floor and 200 in the galleries at a cost of $103,571.27 (or $2.5 million in 2009 dollars). After Miller's departure (and death while fighting for the Confederacy in 1864), Jonathan Edwards (1857-1866) a descendant of theologian Jonathan Edwards, became pastor and at one point welcomed the Prince of Wales to a service.  [From:  History].

Other exterior views of the Arch Street Presbyterian Church are shown in its present setting: