Posted By Norman Gasbarro on August 5, 2015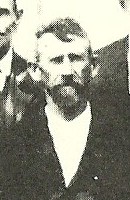 Israel Otterbein Enders was born in Enders, Dauphin County, Pennsylvania, the son of George Enders (1809-1893) and Susanna [Fetterhoff] Enders (1814-1884).  He was the great-grandson of Capt. Johann Philip Christian Enders, and was one of the Civil War descendants profiled in Captain Enders Legion.
However, the authors of Captain Enders Legion, although knowing that Israel O. Enders served in the 6th United States Cavalry, Company E, were unable to place him in any Civil War service between April 1861 and April1 1865.  Recent research has confirmed that the service of Israel O. Enders was actually after the Civil War – during the reconstruction period – and that the 6th United States Cavalry was stationed in Texas as part of the Fifth Military District.
The 6th U.S. Cavalry, was responsible for all aspects of the imposed martial law, including the supervision of local government, the registration of freedmen to vote, the protection of the citizenry and newly elected officials from violence, and the prevention of former Confederate leaders from holding elected office.  Although this was generally considered a safe duty, there were incidents of violence and some members of this cavalry regiment were wounded and killed.
Israel O. Enders died near Fisherville, Dauphin County, on 8 June 1917 and his death was reported in the Harrisburg Patriot on 11 June 1917:
Israel O. Enders — Israel O. Enders, aged 71 years, died at his home near Fisherville, Friday night.  He was a veteran of the Civil War, being a member of Troop E, Sixth Regiment, United States Cavalry.

He is survived by four sons, Thomas I. Enders of New York; Edgar E. Enders, Warren W. Enders, Joel E. Enders, five daughters, Irene E. Enders, dietician at the Women's Hospital, Philadelphia; Lena M. Enders, Katharine E. Enders, Mrs. Milton Kinnel, and Mrs. Arthur Seibert, all of this city, besides a large number of relatives.  Robert A. Enders, President of the Camp Curtin Trust, is a nephew.  Funeral services will be held Tuesday morning at 10 o'clock at Fisherville.  Interment in the family lot, Enders, Pennsylvania.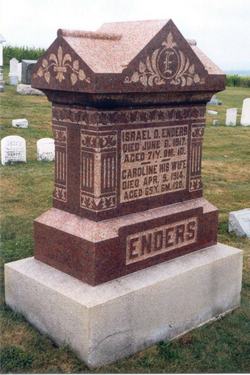 The grave marker of Israel O. Enders is shown above as it appears today at the Fairview Cemetery in Enders.
A similar obituary appeared in the Harrisburg Telegraph, also on 11 June 1917, and is shown below.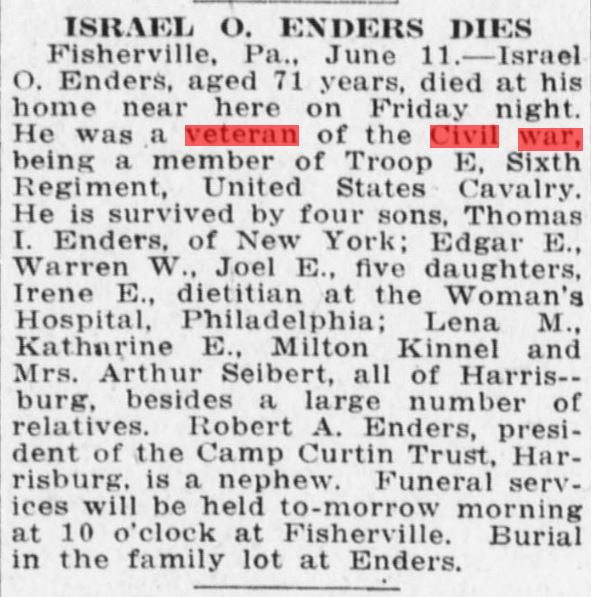 News clippings are from the on-line resources of the Free Library of Philadelphia, or Chronicling America, the on-line newspaper resource of the Library of Congress.
See also the prior post, The Obituary of Israel O. Enders, which appeared on this blog on 28 Jan 2015.