Posted By Norman Gasbarro on July 31, 2015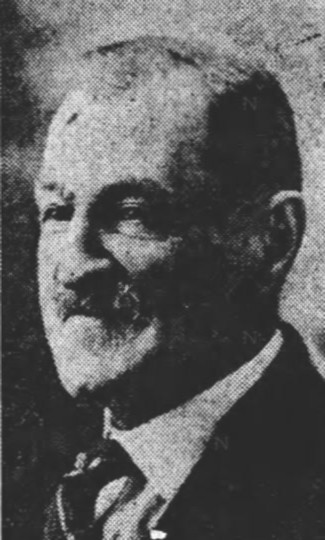 Dr. Jacob W. Shope died on 14 June 1923 in Harrisburg.  His obituary appeared the next day in the Harrisburg Telegraph.

While funeral services were being conducted for his brother in another part of the city, Dr. Jacob W. Shope, Civil War veteran and prominent Harrisburg physician died yesterday afternoon in his home, 32 South Thirteenth Street.

Dr. Shope's brother, John T. Shope, for years one of the most prominent tailors on the Hill, died Monday evening at his home, 1936 Bellview Road.  Yesterday afternoon the services had just begun when the word reached relatives that Dr. Shope had died.

His death was the result of an attack of apoplexy sustained on 26 May 1923.  His condition steadily became worse and was in a critical stage when his brother died Monday evening.  Dr. Shope spent twenty-four years of his life in Harrisburg.

Served Through War

Born in Linglestown, 23 August 1845, Dr. Shope, at the age of sixteen enlisted in the Union Army and served throughout the Civil War.  He engaged in the shoemaking business at its close and married Miss Margaret Oswald, who died five years ago.  After several years of hard work at his trade he succeeded in saving enough savings to enter the Jefferson Medical College at Philadelphia.  He located in Halifax following his graduation from the Philadelphia institution and practiced there for nearly half a century.

Dean of Polyclinic

Coming to this city [Harrisburg] he became affiliated with the Polyclinic Hospital upon its organization and was dean and chief of staff at the hospital when he died.  He was a member of Susquehanna Lodge No. 364, Free and Accepted Masons, Millersburg, and prominently associated with the Stevens Memorial Methodist Church.

Third Death in Family

He is survived by two daughters, Mrs. Minola Reitmyer, at home, and Mrs. Howard C. Fry, Paxtang; a son, Charles R. Shope, Halifax; two sisters, Mrs. Elizabeth Gerberich, Dauphin and Mrs. Mary Manley, Lucknow; a grandson, Leslie R. Shope, Pittsburgh.  Another brother, George F. Shope died four months ago at his home in Perdix.

Funeral services will be held at the home, at 3:30 o'clock Monday afternoon.  Private burial will follow in the Paxtang Mausoleum.  The staff department heads of the Polyclinic Hospital will act as pallbearers.  They are:  Dr. G. H. Widder; Dr. R. E. Holmes; Dr. Edward Kirby Lawson; Dr. C. W. Batdorf; Dr. William Tyler Douglass; and Dr. H. F. Gross.
Previously, Dr. Shope was featured in the post entitled Dr. Jacob W. Shope – Physician of Halifax and Harrisburg.  At that time no picture of Dr. Shope was available. The picture of him at the top of this post was included with his obituary in the Harrisburg Telegraph, which was recently discovered.