Posted By Norman Gasbarro on March 10, 2015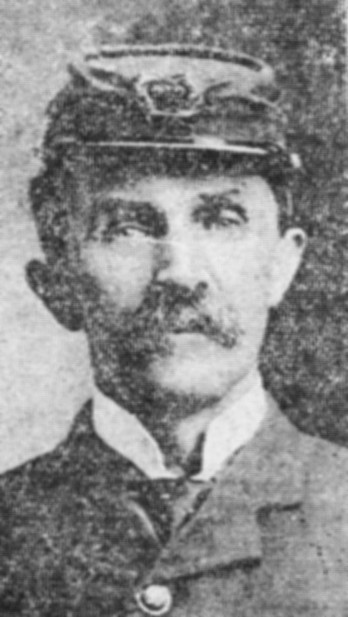 The following is the obituary of William B. Meetch as it appeared in the Harrisburg Telegraph, 3 September 1919:
Former Power in Local Politics is Dead at Advanced Age

WILLIAM B. MEETCH, LONG PROMINENT, IS DEAD

Was for Years Repubilcan Leader and Widely-Known Hunter of Big Game

LOVER OF OUTDOOR LIFE

Although 75 Years Old at Time of Death Joined Reserves at Outbreak of War

 

William B. Meetch, for years one of the prominent figures in the Republican politics of Dauphin County, big game hunter and student of Susquehanna Valley history, died today at his residence, 1620 North Second Street [Harrisburg] after an illness of two months, aged 75 years.  Mr. Meetch's friends were not generally aware that his condition was so serious, and the news of his death was a surprise to many.  Numerous messages of condolence were received by members of his family.

Born on a farm in Halifax Township, the son of Joseph Meetch and Alice [Buchanan] Meetch, he worked on his father's farm and became a teacher in the district where he was educated.  At an early age, he went to Williamstown and became principal of the schools of that borough, serving for nine years.  Having learned the trade of a carpenter he went into the service of the coal companies operating in the Lykens Valley and had charge of timber work in the collieries.  From mining he went into lumbering and in the days when extensive timber cutting operations were conducted in Dauphin, Perry, Northumberland, and other up-river counties he was active in rafting.  For several years Mr. Meetch was in this business and laid the foundation of his wide acquaintance among the people of the Susquehanna Valley.

Civil War Veteran

In the Civil War, Mr. Meetch enlistd in the one Hundred and Ninety-Second Pennsylvania Infantry [192nd Pennsylvania Infantry], serving as a member of Company H until the close of the war.  He resumed his lumbering operations after the war and became prominent in affairs at Millersburg.  In 1880 he was elected Register of Wills of Dauphin County, filling the office until 1886.  From that time on Mr. Meetch began to figure largely in politics.  He was named as a member of the Board of Prison Inspectors and became a member of the County and State Republican Committees.  He was chosen as Warden of the Prison in the late nineties and it was under his administration that the building was remodeled.

Had Many Friends

Few men in Central Pennsylvania counties were better known in politics or had wider acquaintances.  Mr. Meetch knew men in every borough and every township in Dauphin County and was a genius for political detail.  He forged recognition from the leaders of the party in the city for the leaders in the country and for a time his voice was dominant in party councils.  although he won many victories, Mr. Meetch had some defeats, but he immediately started to prepare for the the next fight.  About a dozen years ago he retired from politics and moved from Millersburg to this city, spending months in hunting and automobile tours.  He was fond of tracing local history and was possessed of a wonderful fund of information about the early days and the people of Dauphin County.  His reminiscences of early mining and the heyday of the rafting on the Susquehanna were most interesting.  In many parts of the county he knew three generations of a family and when at farmers' picnics or family reunions he would display a knowledge of people and their names and relationships that was remarkable.

Not only did this fund of information about his native county make him a pleasant companion, but he had some thrilling stories of hunting to tell.  Often urged to write some of the episodes of the field, Colonel Meetch refused, saying that he preferred to tell them in a circle of friends.

Mr. Meetch was President of the Clinton Water Company, Clinton, New York, and of the Rhinebeck Water Company, Rhinebeck, New York.  He was also interested in the Southestern Missouri Railways Company and the Harrisburg Railways Company.  A member of G.A.R. Post No. 58, he was always active in the affairs of the post until the time of his death.  He was also a charter member of the Harrisburg Reserves and although well along in years, volunteered his services in the event of any trouble.  He was a member of Susquehanna Lodge No. 364, F. & A. M., of Millersburg, and of the congregation of Grace Methodist Episcopal Church.

Mr. Meetch was probably the most prominent hunter of big game in Harrisburg.  From the time he was twelve years old he was a crack shot with the rifle and shotgun and his skill with these weapons was never dulled.  Several years ago when he was about seventy, he went into Alaska in the quest of bears and , as usual, came out with a very good number of pelts, some of them of extraordinary size.

From Mexico to Northern Canada and Alaska and from Maine to the Rocky Mountains, Mr. Meetch has gone for big game, having shot in every state of the Union, and his house is liberally decorated with skins and heads of animals that fell victim to his clear eye and steady hand.  For the last six years he has spent the winters at his bungalow at Kissimmee, Florida, and has used it as headquarters for hunting.  Inland waters in that part of Florida have offered some excellent duck shooting and each winter Mr. Meetch spent many weeks living outdoors and engaging solely in this sport.

He is survived by a son, Harry W. Meetch, and two daughters, Mr. Anna M. Frain, of this city, and Mrs. Sarah M. Stroup, of Philadelphia.  Mrs. Stroup is the wife of J. Harry Stroup, formerly register of Wills of Dauphin County.

As a political leader and hunter, Mr. Meetch demonstrated repeatedly unusual physical courage.  Some of the tales of his experiences the American grizzly and other large game were more than thrilling.  He was the possessor of one of the largest Alaskan bear skins on record and his trophies of the hunt, it is understood, may eventually make their way into the State Museum, as he is said to have indicated a desire to have them placed in the State collection.

As a businessman he was remarkable for his keen judgment and insight and in the very midst of his political activities gave much attention to the large interests with which he was identified in a business way.

During his hunting trips he had many hairbreadth escaped.  He was urged frequently by those who heard his interesting narratives to set down the stories of his hunting for this friends to read, and it is believed he once had complied to the extent of writing a few of his most interesting experiences.

For several days before his death he was practically blind, but was able to be taken out for an airing in an automobile less than two weeks ago.  He was always possessed of vigorous health and never until his last illness showed any signs of weakening of his physical strength.

The dead hunter and political leader was a great philosopher and his observations n men and things were always interesting.

Funeral services will be held Saturday afternoon at 2 o'clock at his home.  The Rev. Dr. Robert Bagnell, pastor of Grace Methodist Episcopal Church will officiate.  Burial will be made in the East Harrisburg Cemetery.  The Grand Army will take part in the service.
Additional resources available on Mr. Meetch include the following (click on thumbnails to enlarge picture or document):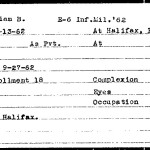 The Pennsylvania Veterans' Index Card (from the Pennsylvania Archives) for William B. Meetch,6th Pennsylvania Infantry (Emergency of 1862), shows he enrolled at Halifax at age age 18 (where he then resided) but gives no other information about him.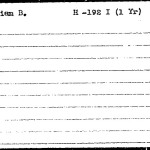 The Pennsylvania Veterans' Index Card (from the Pennsylvania Archives) for William B. Meetch, 192nd Pennsylvania Infantry, Company H, gives Bates Volume 5 and page 372 reference.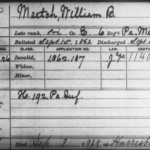 The Pension Index Card from Fold3 shows his service in the 192nd Pennsylvania Infantry and also states that he served in the 6th Pennsylvania Infantry (Emergency of 1862), Company B, in September 182.  His death date of 3 September 1919 is also given on the card.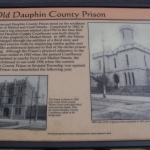 The Old Dauphin County Prison is mentioned in the obituary.  The historical marker shows a picture of the old prison before the renovations that were made when William B. Meetch was in charge as well as the completed renovation.  An historical sketch of the prison appears on the marker.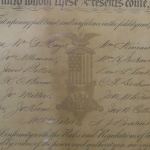 The charter members of the Kilpatrick Post G.A.R. in Millersburg include William B. Meetch as can be seen from this cut on the original charter which is displayed at the Millersburg and Upper Paxton Township Historical Society Museum.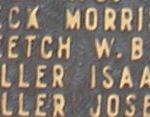 W. B. Meetch is named on the  Millersburg Civil War Soldier Monument as one of the veterans recognized as having a connection to the Borough.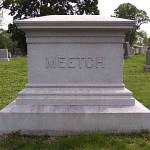 The Meetch family burial plot is in the East Harrisburg Cemetery.  For further information on his burial place, see his Findagrave Memorial.
For further information on William B. Meetch, see The Charter of the Kilpatrick G.A.R. Post of Millersburg and Organization of Kilpatrick Post, No. 212, G.A.R., Millersburg. 
——————————
The news article and picture of William B. Meetch are from the free, on-line newspaper resources of the Library of Congress, Chronicling America.