Posted By Brian Tomlin on December 31, 2014
December 1. The Great Fire of Brisbane  swept through the central parts of Brisbane in the Colony of Queensland (now a state of Australia). For two and a half hours the fire burned out of control in large parts of Brisbane's central business district with entire blocks being destroyed. The fire  consumed 50 houses, 2 banks, 3 hotels, 4 draperies, and many other businesses as well as a "conside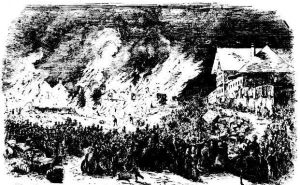 rable amount of small houses". Considering the extent of the fire, casualties were very few; there was no loss of life, and four people were taken to hospital with injuries.
December 8. James Clerk Maxwell presents his paper A Dynamical Theory of the Electromagnetic Field to the Royal Society in London, treating light as an electromagnetic wave.
December 8. Syllabus errorum: Pope Pius IX condemns theological liberalism as an error and claims for the supremacy of Roman Catholic Church authority over the civil society. He also condemns rationalism, socialism, communism, Bible Societies, and a host of other non-Catholic centered beliefs. The full text of the Syllabus of Errors.
December 8. The Clifton Suspension Bridge across the River Avon (Bristol) in England, designed by Isambard Kingdom Brunel and completed as a memorial to him, opens to traffic.On 8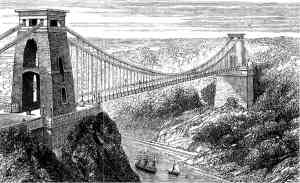 December 1864, the bridge was lit by magnesium flares for its ceremonial opening parade, but they were blown out by the wind. The custom of lighting the bridge has continued with more recent events, although later thousands of electric light bulbs were attached to the bridge instead of flares. In 1979 the bridge became the host of the first modern bungee jumping. Throughout its history the bridge has also become known for the numerous suicides which have occurred from its deck.
December 13. Paraguayan War: Paraguay formally declares war on the Empire of Brazil in support of the Uruguayan National Party. The war continues to 1870 with around 300,000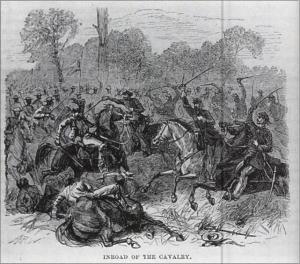 Paraguayan deaths and 400,000 total deaths. It particularly devastated Paraguay, which suffered catastrophic losses in population and was forced to cede territory to Argentina and Brazil.
December 17. Jacques Offenbach's operetta La Belle Hélène receives its first performance at the Paris Variétés