Posted By Norman Gasbarro on November 7, 2014

A death notice for John Neubold of Millersburg appeared in the Harrisburg Patriot on 17 February, 1921:
JOHN NEUBOLD, 83, DIES

Millersburg, 16 February 1921 — John Neubold died at his home on Tuesday from a complication of diseases.  Mr. Neubold was 83 years old and was a native of Germany.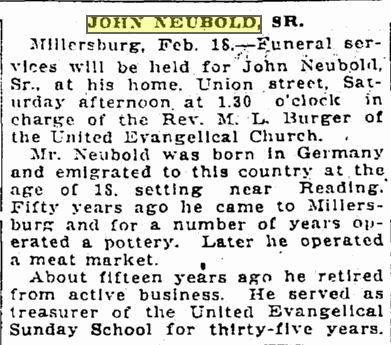 The funeral arrangement notice appeared two days later in the same newspaper:
JOHN NEUBOLD, SR.

Millersburg, 18 February 1921 – Funeral services will be held for John Neubold, Sr., at his home, Union Street, Saturday afternoon at 1:30 o'clock in charge of the Rev. M. L. Burger of the United Evangelical Church.

Mr. Neubold was born in Germany and emigrated to this country at the age of 18, settling near Reading.  Fifty years ago he came to Millersburg and for a number of years operated a pottery.  Later he operated a meat market.

About fifteen years ago he retired from active business.  He served as treasurer of the United Evangelical Sunday School for thirty-five years.
There is no mention in the obituary or notice of the funeral that John Neubold was a Civil War veteran.
The Pennsylvania Death Certificate (above, from Ancestry.com) for John Neubold gives no information about a possible veteran status.  It does confirm his birth in Germany, that his father's name was Frederick, and that the informant did not know his mother's name or place of birth.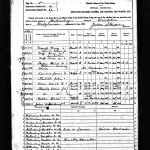 The document that indicates a possible Civil War veteran status is the 1890 Census for Millersburg.  His inclusion on the census schedule is a somewhat "official" confirmation that he served in the Civil War, but the columns are blank for the rank, company, and regiment, as well as the dates of service.  At the bottom of the sheet, where disabilities are noted, his line is also blank.
John Neubold is buried in the Oak Hill Cemetery, Millersburg, according to the death certificate.  His name was located in the alphabetical and geographical listings for that cemetery.  The alphabetical listing does not indicate that John was a Civil War veteran, but the geographical listing, notes that John Neubold was "G.A.R." and is buried in the family plot in Section C of that cemetery, Rows 1-2.  The dates of birth and death conform to those found on the death certificate:  Born 18 May 1839; Died 15 February 1921.
No Civil War Veterans' File Card has been located in the Pennsylvania Archives' collection for either John Neubold or John Newbold.  Likewise, under either spelling, no entry has been located for him in Steve Maczuga's Pennsylvanians in the Civil War Database.  Also, in searching the Fold3 military records, there are no Civil War soldiers of that name who served in Pennsylvania regiments.
However, the name of John Neubold does appear on a list of Civil War veterans who are buried at Oak Hill Cemetery.  This list was previously presented here on the blog on 11 February 2014 as The Oak Hill Cemetery List of Millersburg Civil War Veterans.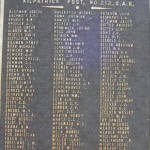 The name of John Neubold does not appear on the Millersburg G.A.R. Monument, which was dedicated 100 years ago on Memorial Day.  John Neubold was still alive in 1914 and living in Millersburg.  It would seem that the members of the Kilpatrick Post G.A.R. at the time, would have known who were the living Civil War veterans among them, and would have included his name on the monument had he been one of them.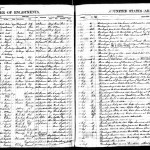 One clue that has recently come to light is in the U.S. Army Register of Enlistments (found on Ancestry.com and/or Fold3).   In a record dated 19 May 1862, a John Neubold, enrolled in Company G of the 14th United States Infantry, at Williamsport, Pennsylvania,  The record gives a physical description of John and includes his birthplace of Germany and the occupation of potter (the same as reported in the obituary).  Also in the record is the indication that John Neubold was wounded at Bull Run on 30 August 1862.  But then the record states, "nothing further known."  Does this mean he deserted or was he missing in action?  No Pension Index Card has been found for him for this Regular Army regiment or for any regiment.  Did John Neubold just walk away from Bull Run, then move from Berks County to Millersburg, re-establish himself as a potter in a place where he was not well known, and continue to live his life as if he had never served in the war?
Perhaps a reader of this blog who has researched this individual can clear up this mystery.  Comments and e-mails are welcome.
——————————
News clippings are from the on-line resources of the Free Library of Philadelphia.