Posted By Norman Gasbarro on October 13, 2014
John W. Hoffman (1843-1926).  Photo (above) from family collection.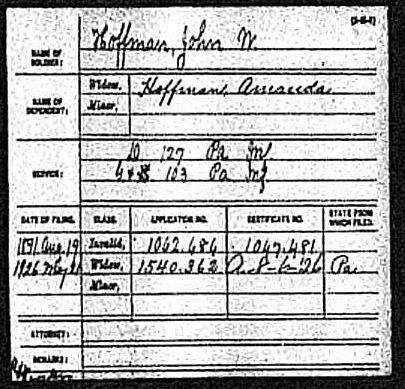 The following documents are presented here to show some of the types of information that can be found in the Pension Application Files available at the National Archives (NARA) in Washington, D.C.
To locate the complete files at the National Archives, first consult the Pension Index Card,  The version of the card shown above is from Ancestry.com. The application file numbers for the Invalid and Widow pensions are given on the card.
Click on thumbnails below to enlarge document.  Note: Document can be downloaded and saved by right-clicking and choosing "save picture to file."
Selected pages from Pension Application File (NARA):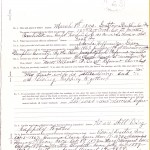 Statement of disability for pension.  Date and place of marriage.   Names of children with birth dates.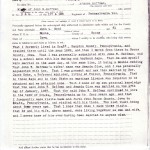 Affidavit of John L. Good.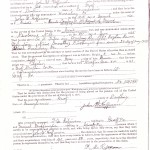 Enlistment Information.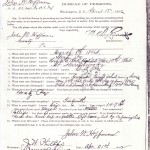 Personal Information.
For previous posts on John W. Hoffman, click here.