Posted By Norman Gasbarro on October 8, 2014
David Zerfing was born in Upper Mahanoy Township, Northumberland County, Pennsylvania, the son of Nathan Zerfing (1811-1886) and Judith [Klock] Zerfing (1811-1846) and the grandson of Peter Zerfing (1769-1853).  John Zerfing (1805-1891), was a brother of Nathan.  John's son, Elias Zerfing,  was a Civil War soldier from Gratz, Dauphin County, Pennsylvania.  Elias Zerfing was featured in three prior posts on this blog:  Honorable Discharges in the 177th Pennsylvania Infantry; Gratz During the Civil War – Cemeteries; and Gratz During the Civil War – Elias Zerfing,   Carpenter.  Until recently, it was not known that Elias Zerfing's first cousin, David Zerfing was also a soldier in the Civil War.
By the 1850 Census, the Nathan Zerfing family had relocated from Northumberland County, Pennsylvania, to Cedar County, Iowa.  Therefore, when the Civil War began, David was a resident of Iowa and was working as a farmer on his father's farm.  The 1863 Draft found him in the same place, but as shown below on the register sheet, he indicated that as of July 1863 he had already served in an Iowa regiment:
At that time, he was married and working as a farmer.   Other records state that he was married to Fannie E. Fox.
According to Civil War military records, David Zerfing served in the 24th Iowa Infantry, Company C, as a Private from 29 August 1862 through discharge in Arkansas on 15 April 1863.  For a history of the regiment, see the Wikipedia article.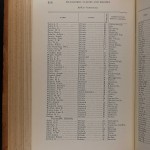 In a later Adjutant General's report, David's service was also stated, along with his post office address of Lisbon, Iowa.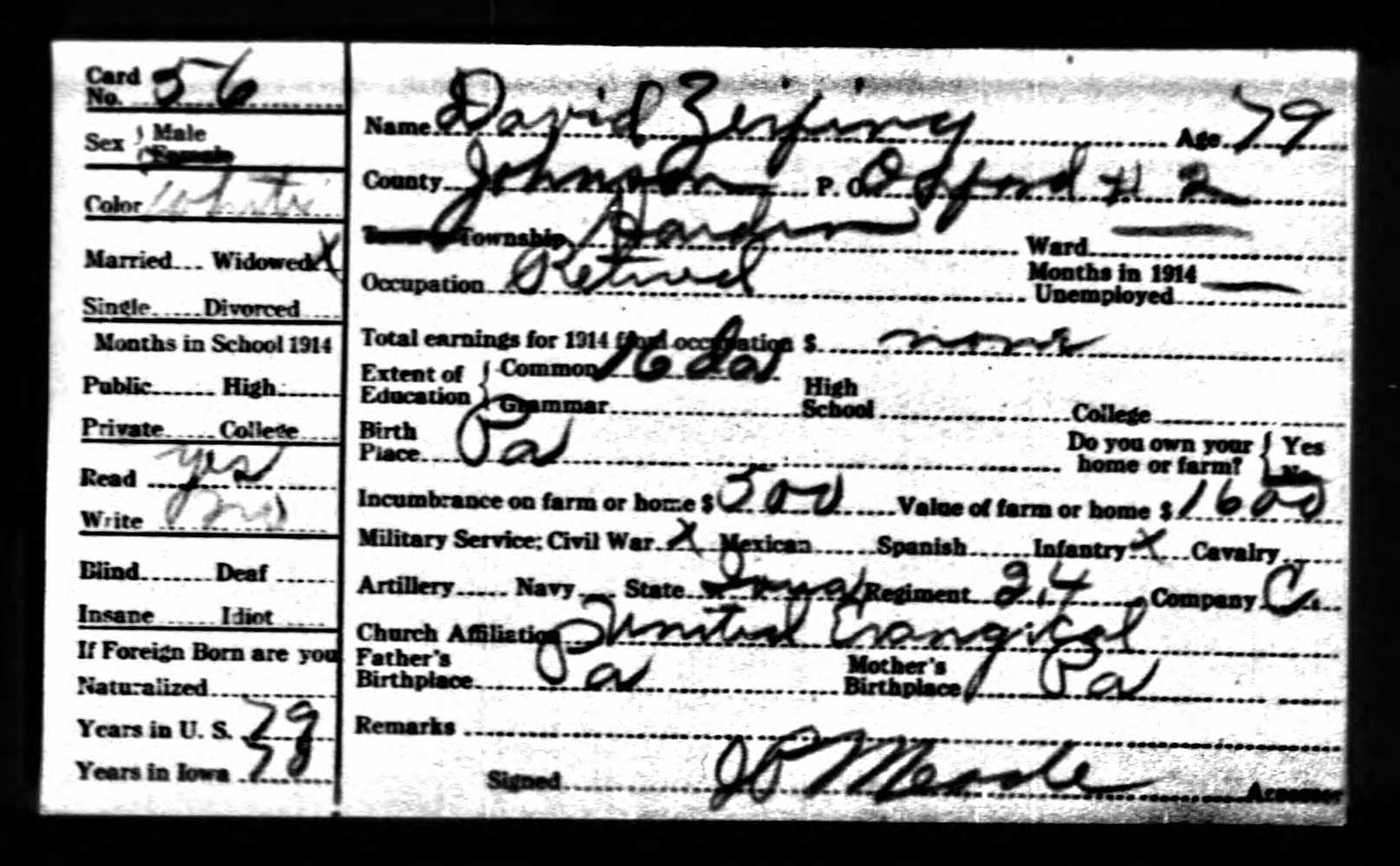 In a 1901 Iowa Census (above, from Ancestry.com), he also indicated that he served in the 24th Iowa Infantry.  Also given was his religion:  United Evangelical.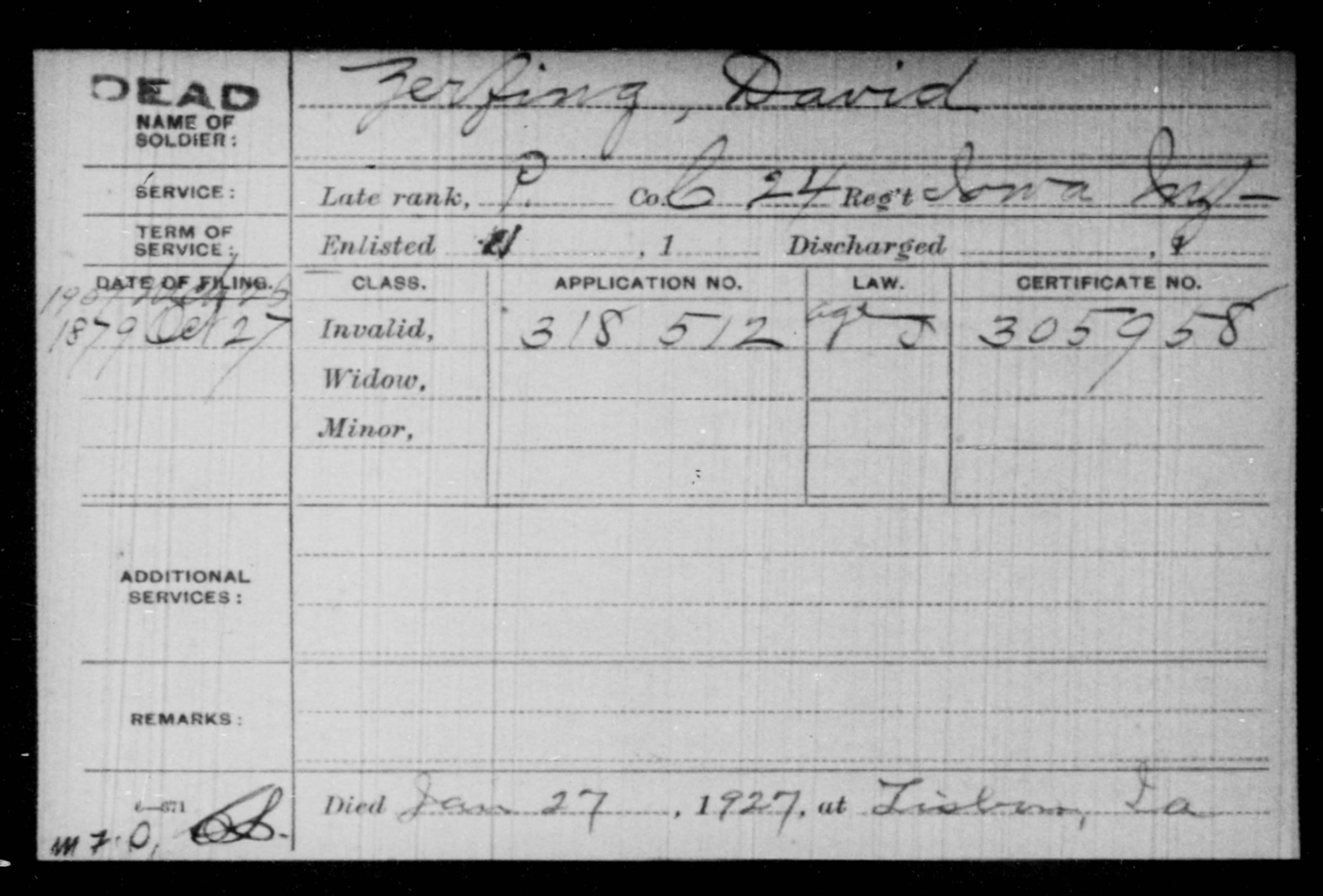 David Zerfing's Civil War service was sufficient to apply for a pension, which he did on 27 October 1879.  The pension was received and he collected it until his death on 27 January 1927, at Lisbon, Iowa.   He is buried at Windham Cemetery, Hardin County, Iowa.  The Pension Index Card (above) is from Fold3.
Not much more is known about him from the available records.  Readers are invited to submit additional information.