Posted By Norman Gasbarro on July 22, 2014
The pages referring to the Battle of Gettysburg as they appeared in a German language history of the Civil War which was printed in Philadelphia in 1866 are presented here for readers of this blog who read and understand German.  By clicking on the picture of the page, it will enlarge to make it easier to read.  The pages can also be saved and printed from the tools on your browser.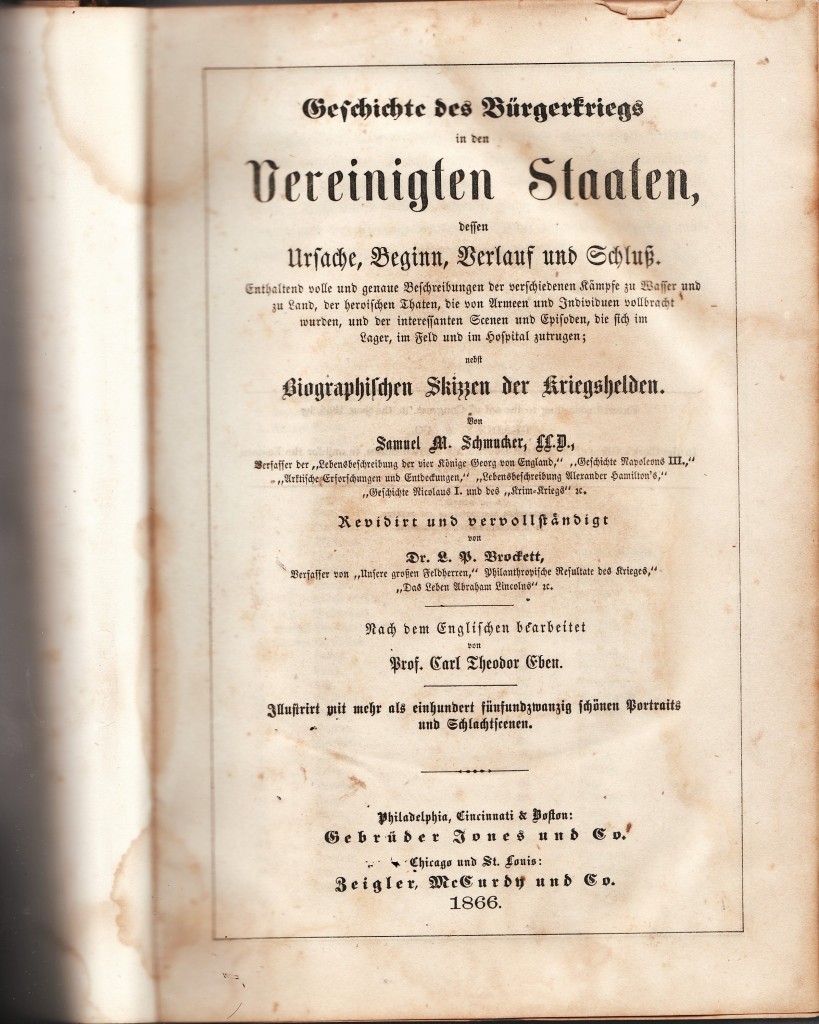 ***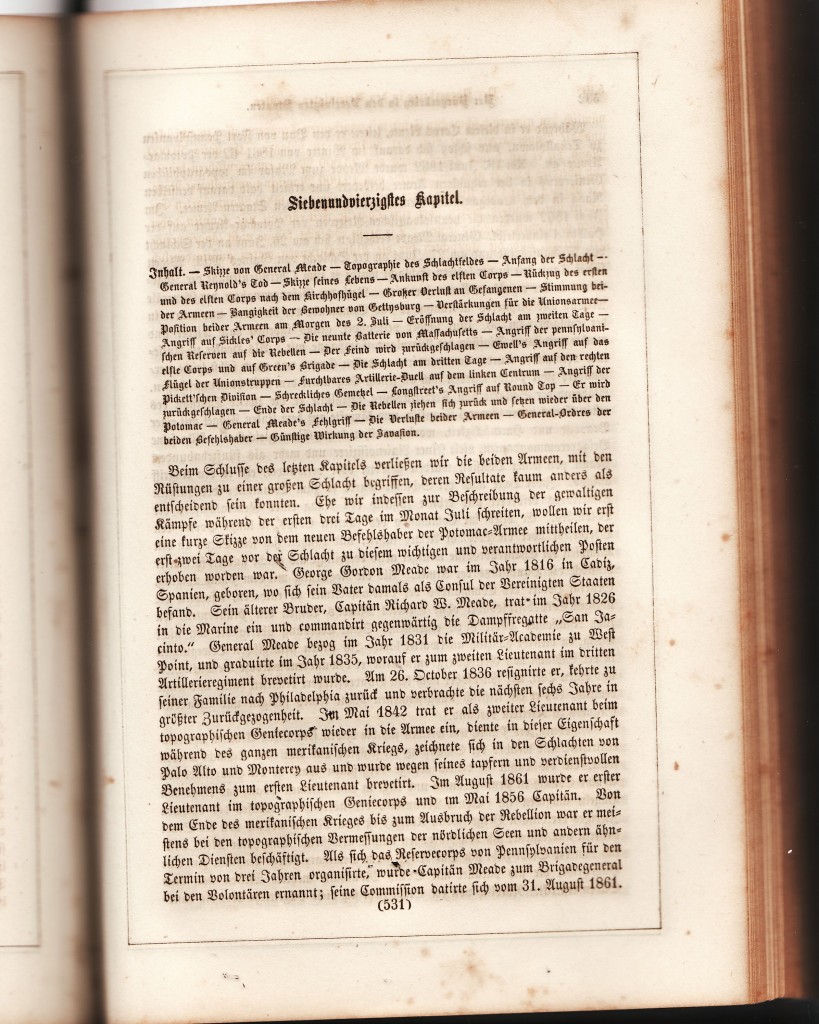 ***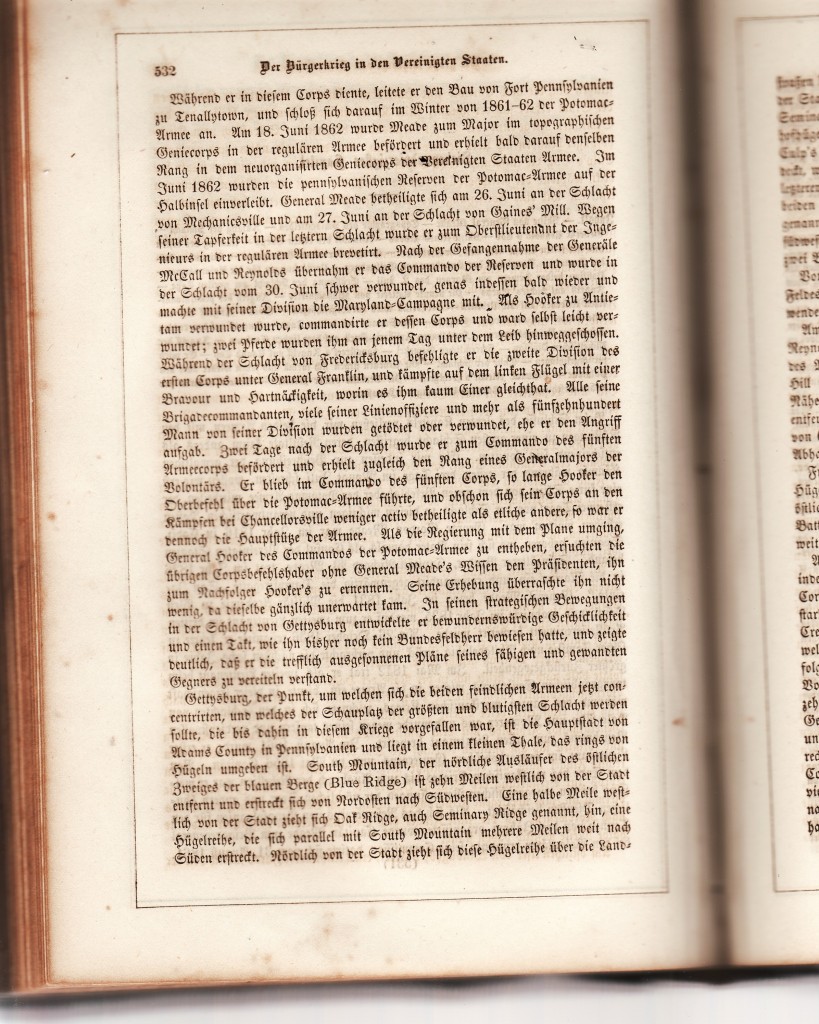 ***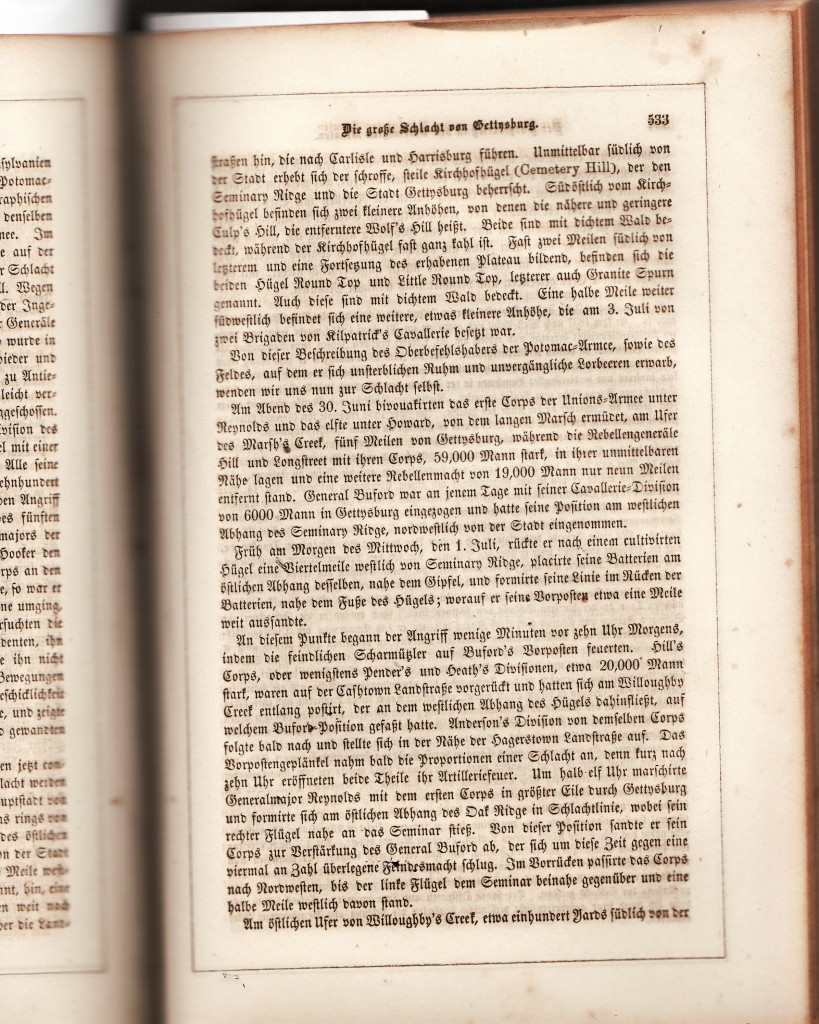 ***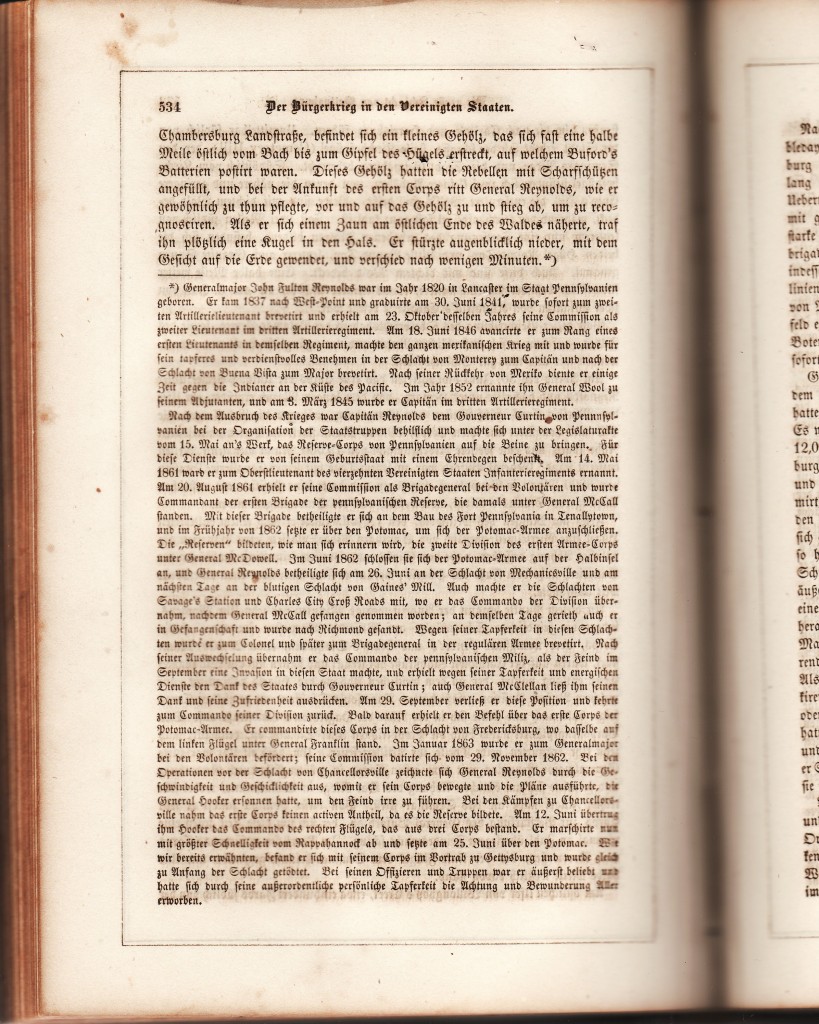 ***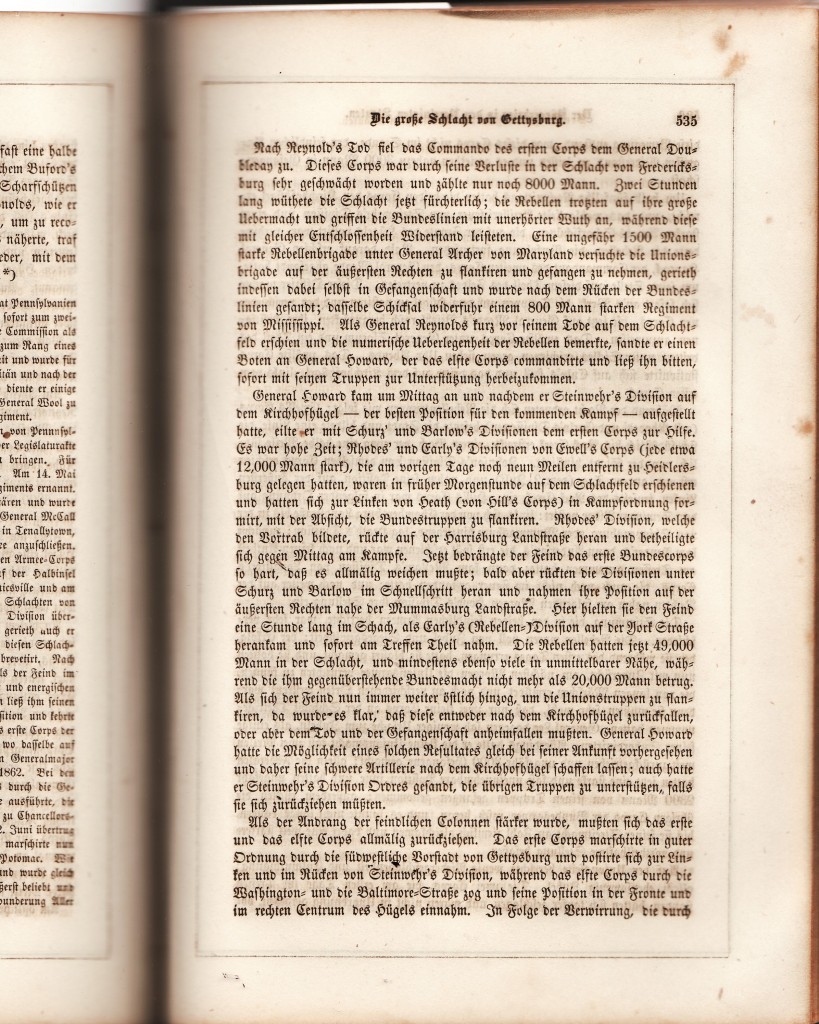 ***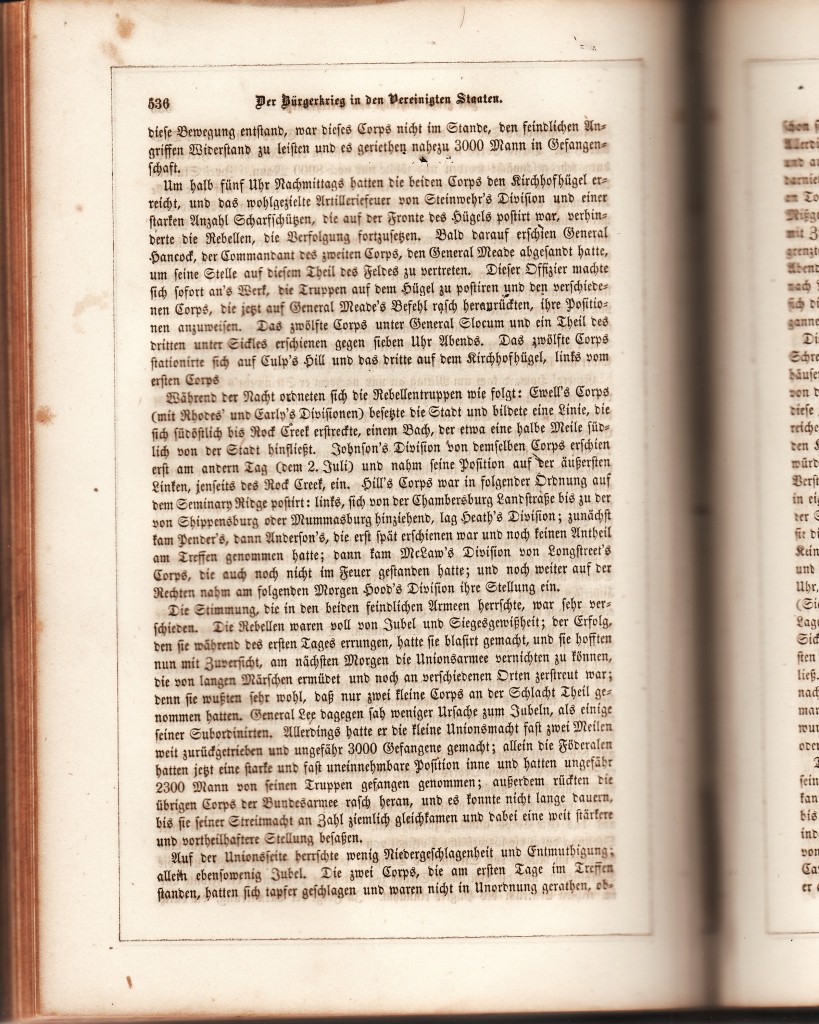 ***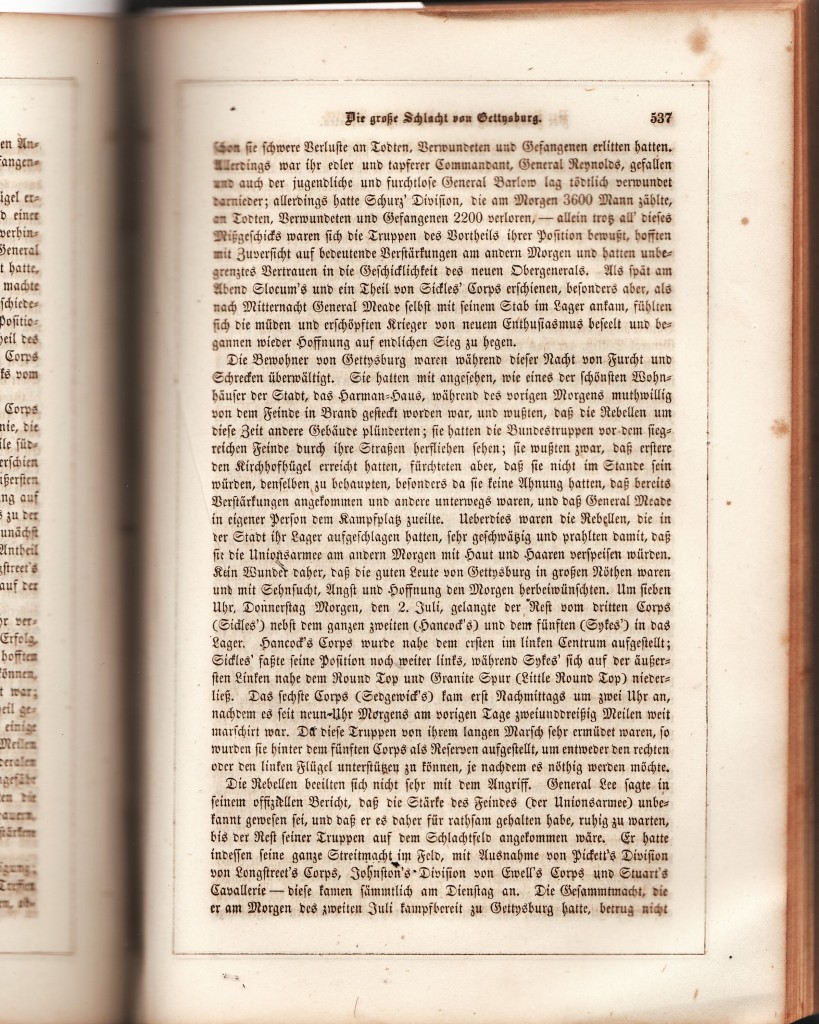 ***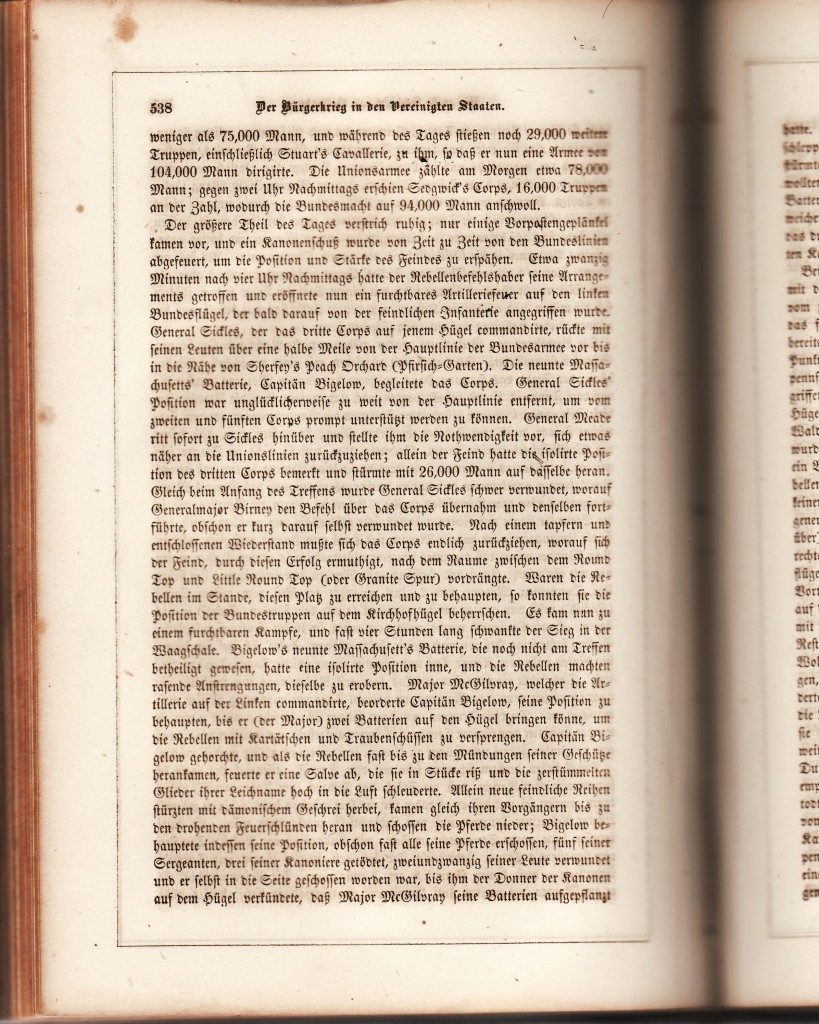 ***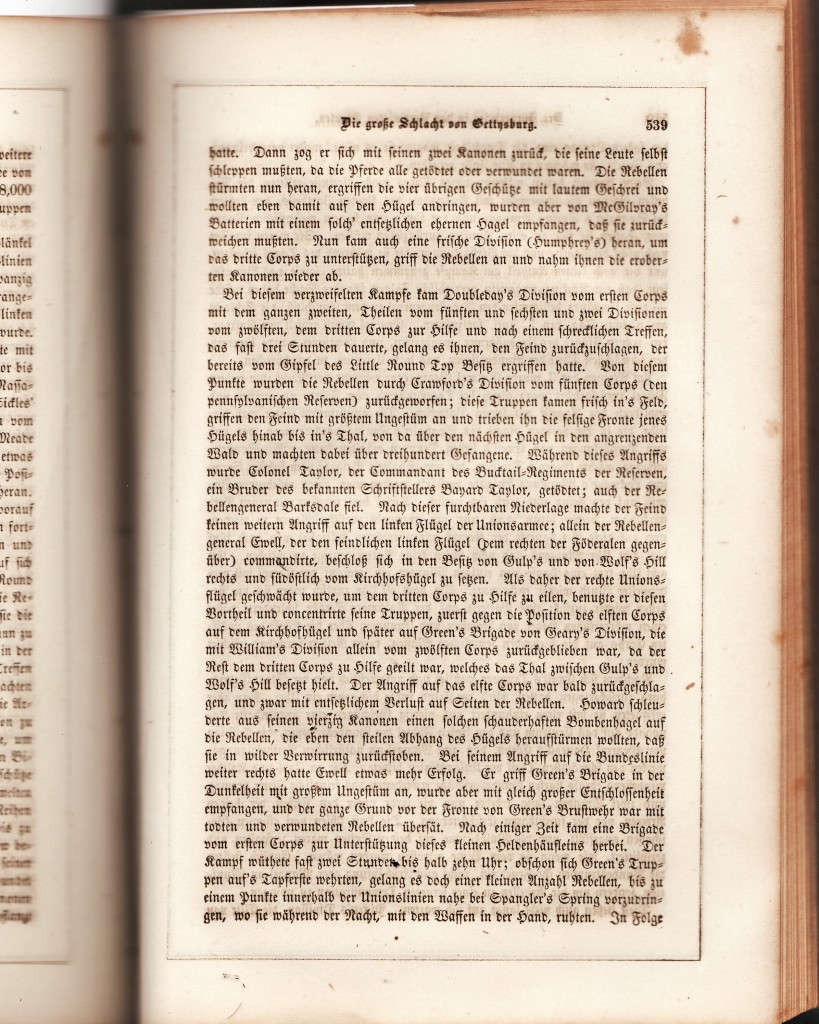 ***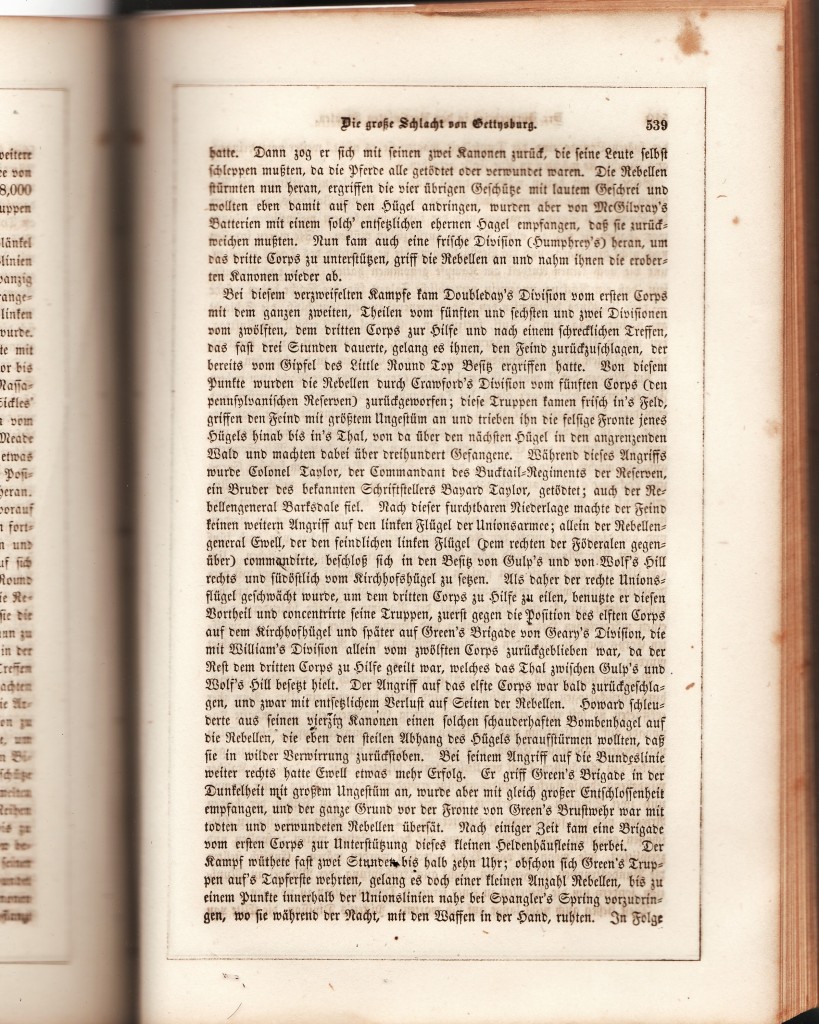 ***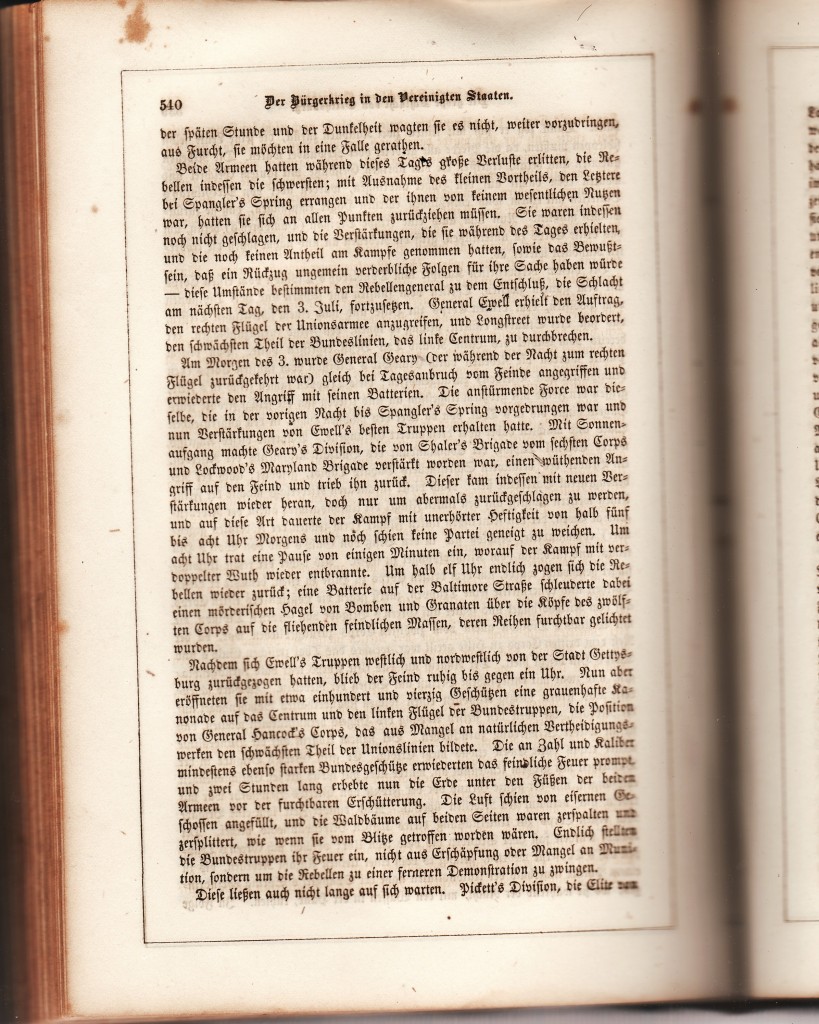 ***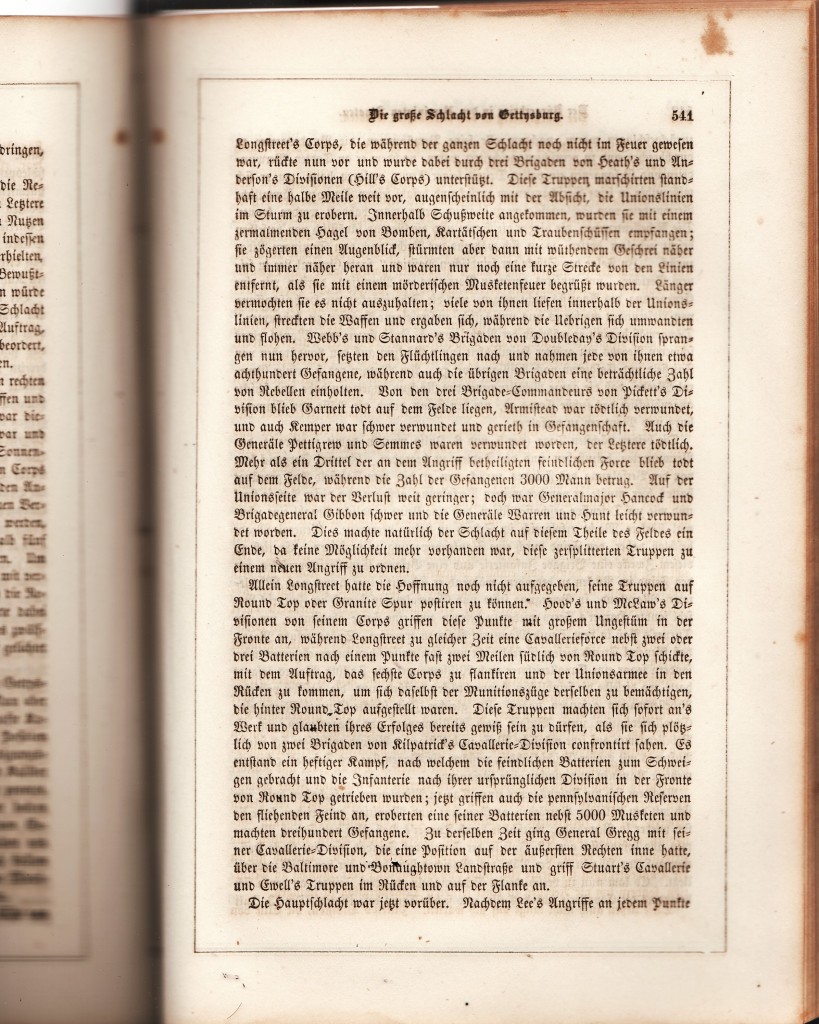 ***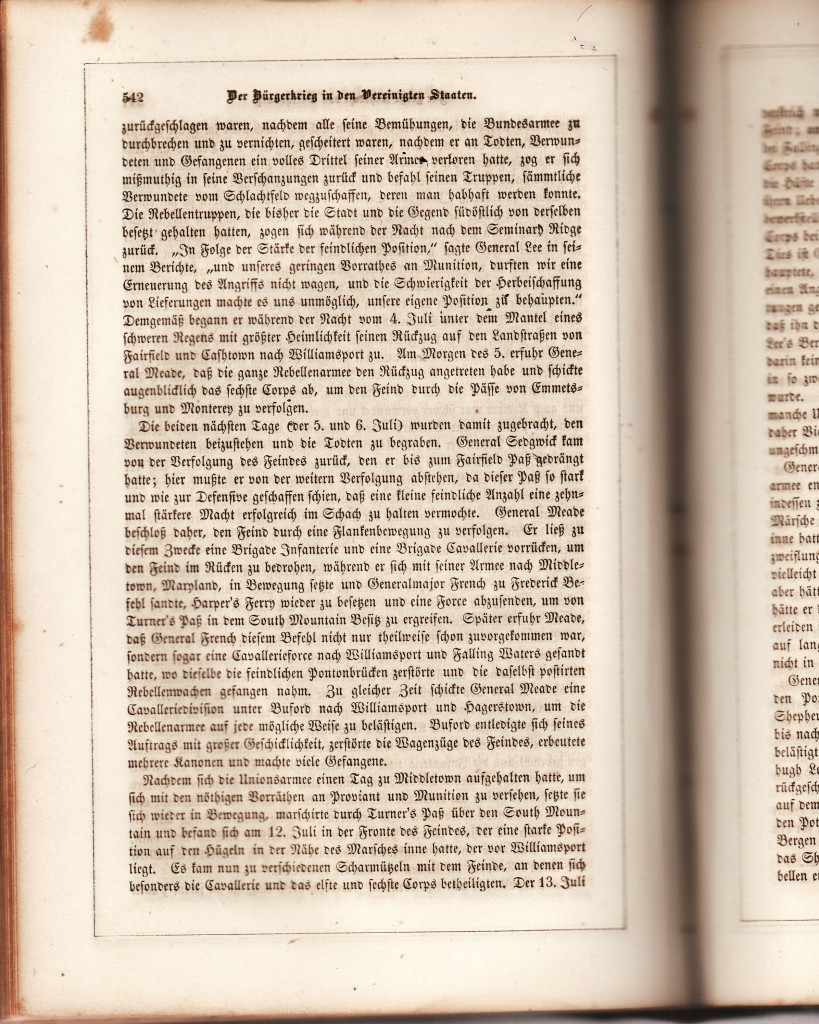 ***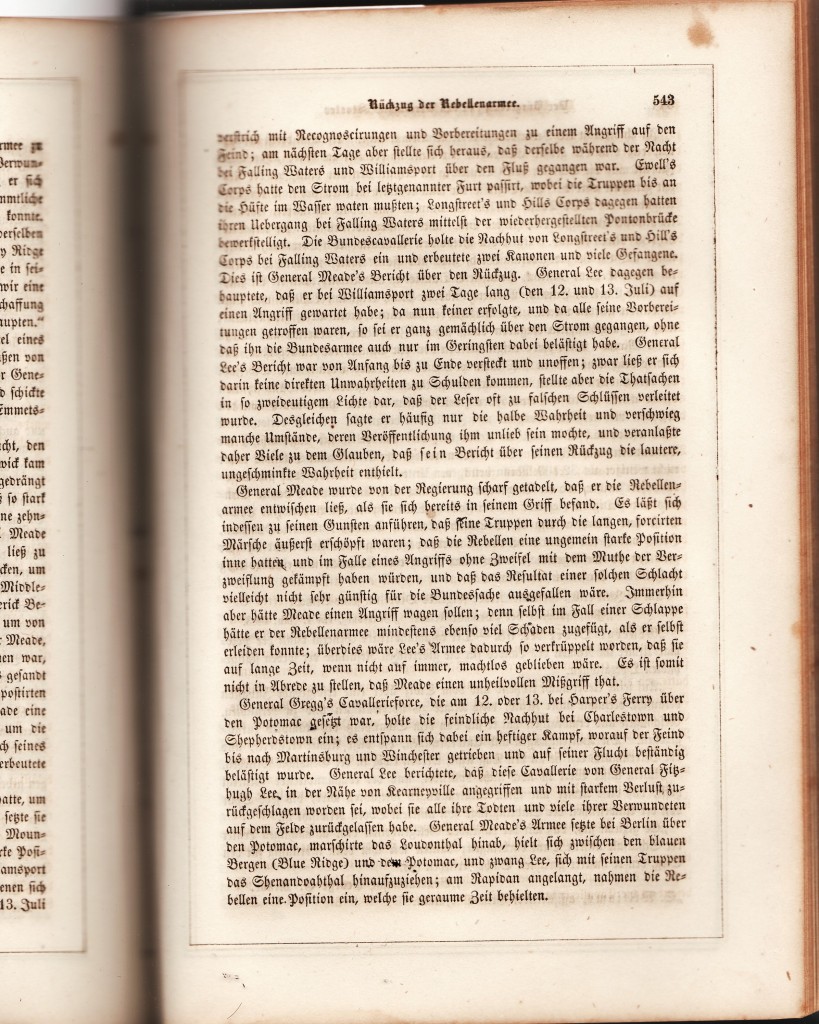 ***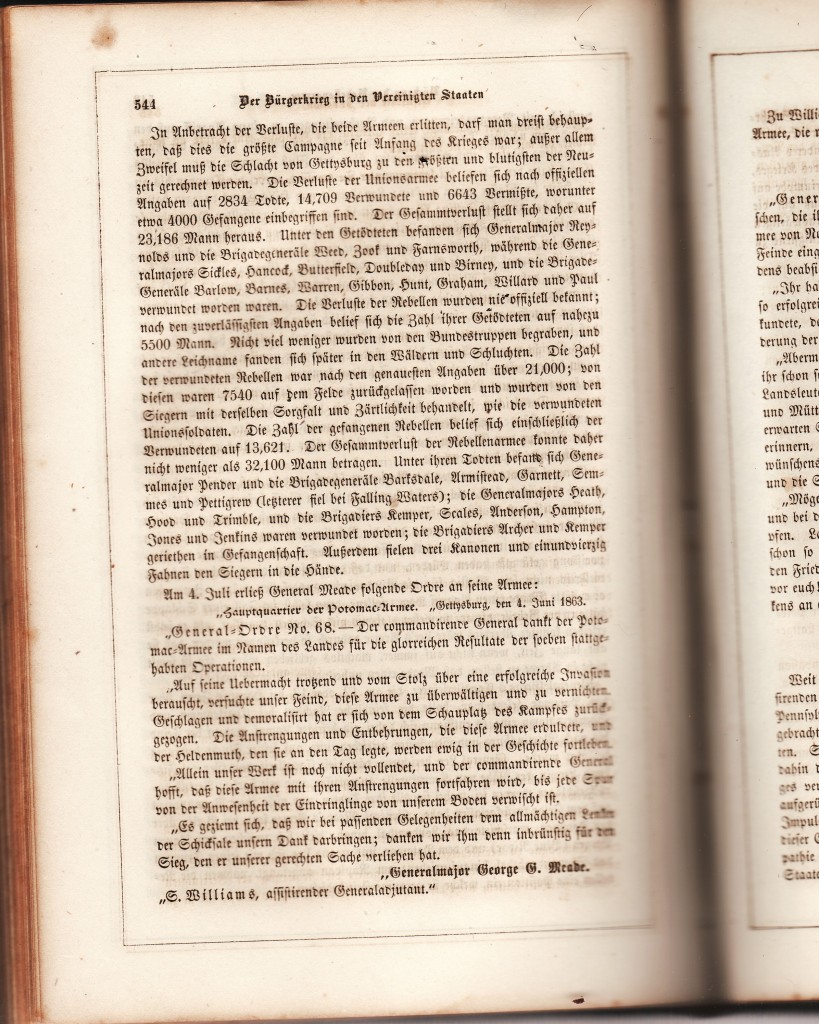 ***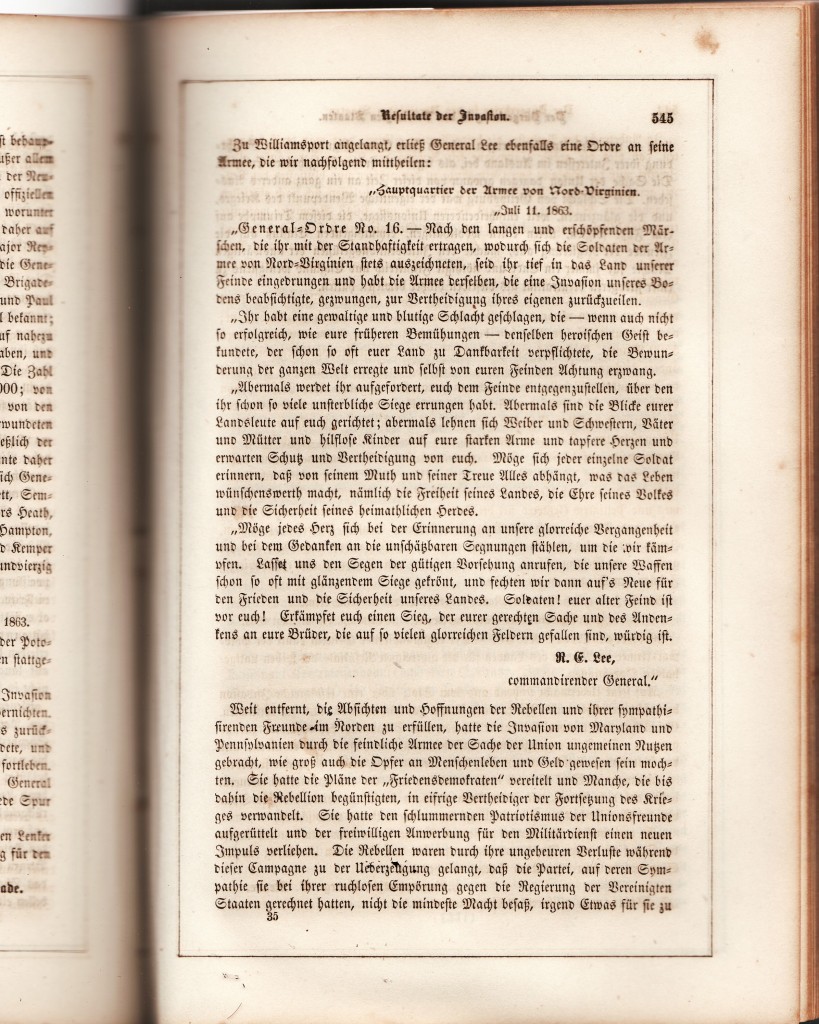 ***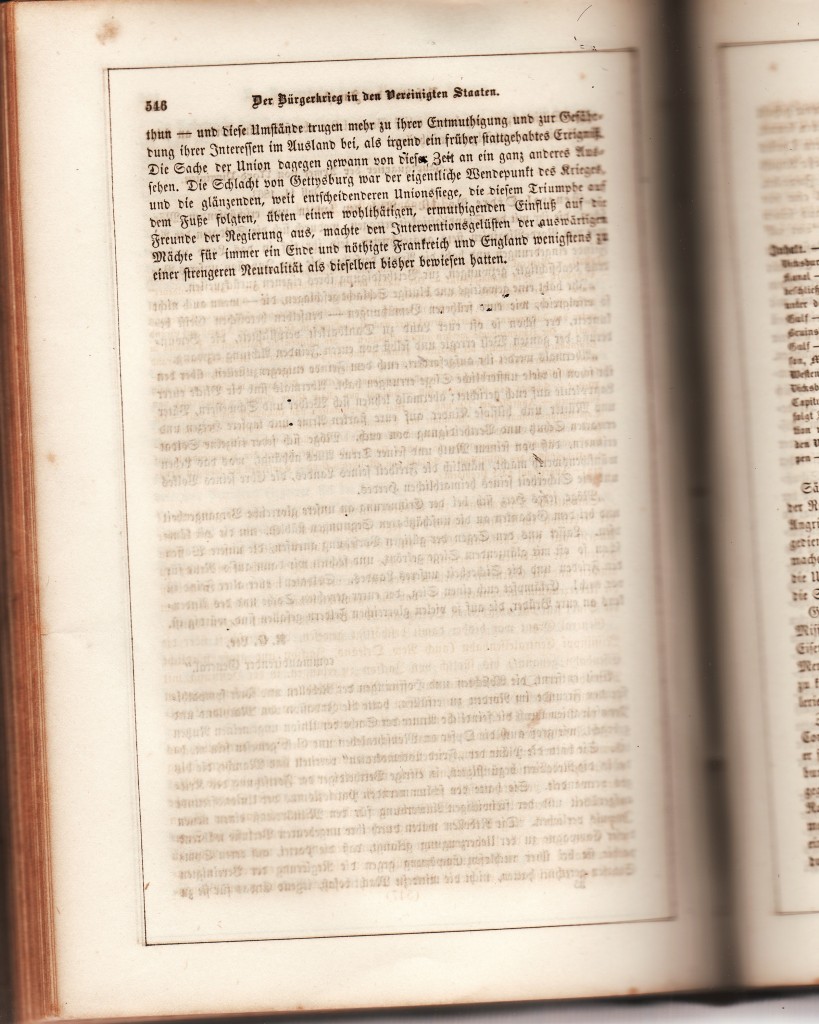 The opening paragraph:
Gettysburg, der Punft, um welchen sich die beiden feinblichen Armeen jetzt concentrirten, und welches der Schauplatz der grotzen und blutigsten Schlacht warden follte, die bis dahin in diesem  Kriege vergefallen war, ist die Hauptstadt con Adams County in Pennsylvanien und liegt in einem kleinen Thale, das rings von Hugeln umgeben ist.  South Mountain, der nordliche Auslaufer des ostlichen Zweiges der blauen Berge (Blue ridge) ist sehn Meilen westlich von der Stadt entfernt und erstrecft sich von Nordoften nach Sudwesten.
A rough translation:
Gettysburg Battle, to which the two fine literal armies now concentrate, and that the scene of the great and bloodiest battle will follow, which until then and was killed in this war, is the capital of Adams County in Pennsylvania and is located in a small valley which is surrounded by hills around. South Mountain, which (blue ridge) is the northern slopes of the Eastern branch of the Blue Mountains see miles west from the city centre and … to the Southwest.