Posted By Norman Gasbarro on May 7, 2014
Today's post on the Shamokin Cemetery's Soldiers' Circle features all the graves in the inner circle, first and second quadrants, beginning with photograph 147.  The photographs in this segment are numbered 147 through 158.  All of the stones in this section are sequenced in the order of the death of the veteran – and some of the graves are for veterans of later wars.  For each of the veterans, the best determination of the name is given and where possible some information about the military record.  Soldiers of later wars will not be discussed int this post.  Some errors may be noted where the information on the stone may not match other records.  Each grave photograph may be enlarged by clicking on it, and in some cases, readers may be able to identify or clarify some of the unknown information.  Comments can be added to this post or sent by e-mail to the Civil War Research Project.  The collected information on soldiers buried in the circle (including some military records, pension files, photographs, etc.) is available free-of-charge to veterans organizations, historical societies, and other non-profit groups.  Inquiries may be sent by e-mail or by regular mail, to the attention of Norman Gasbarro, P.O. Box 523, Gratz, PA  17030.
—————————-
#147 – Hugh Boyd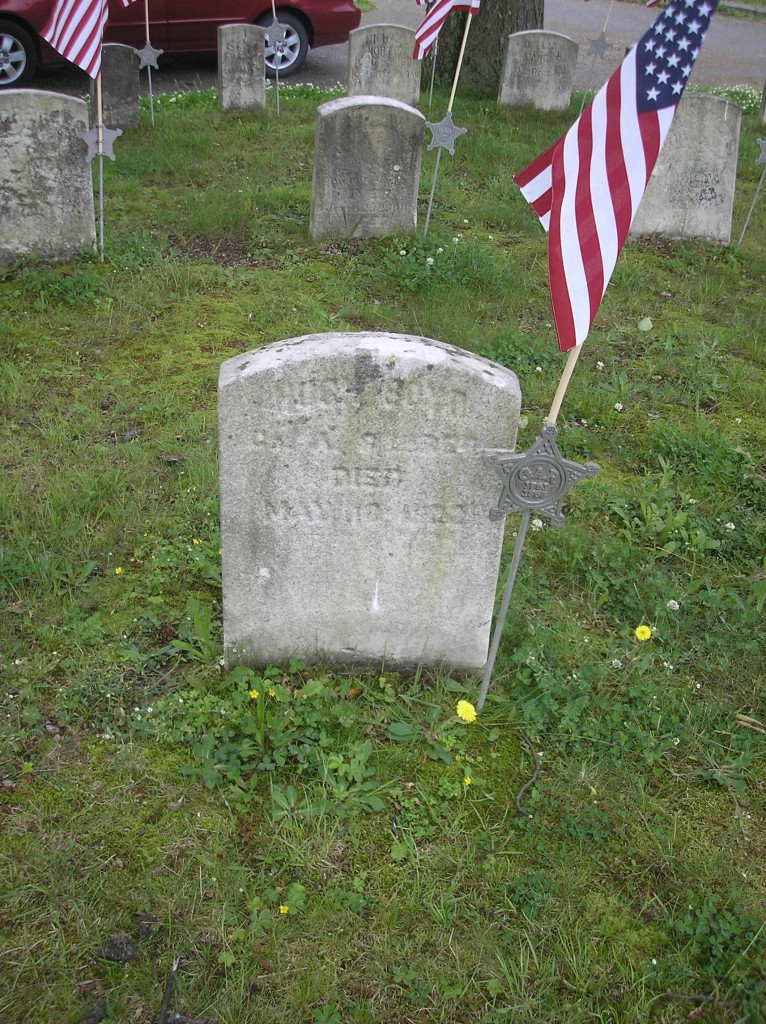 Hugh Boyd was born about 1833 and died in Shamokin on 18 May 1922.  He served in the 8th Pennsylvania Infantry, Company A, as a Private, from 22 April 1861 through discharge on 29 July 1861.  At the time of his enrollment in Shamokin, he was residing there and employed as a miner.  He made application for a pension on 17 July 1890.  He was married to the former Elizabeth Allison.
—————————-
#148 – William ——–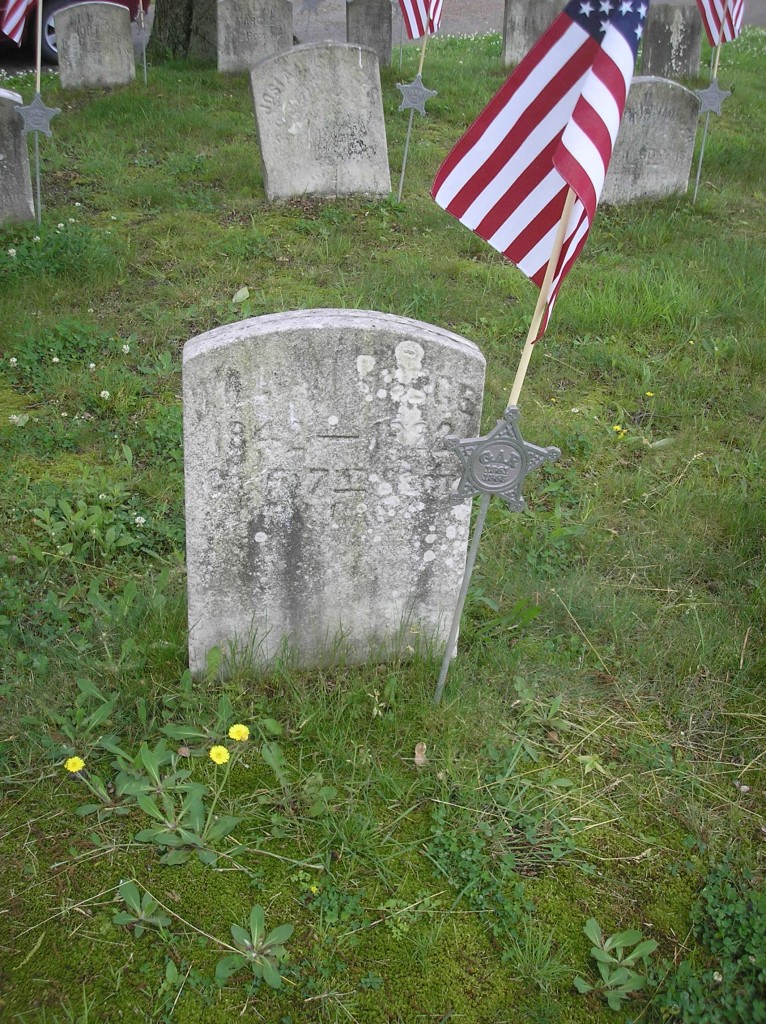 This difficult to read stone recognizes a soldier named William, with the surname undecipherable.  He died in 1922.
—————————-
#149 – John H. Johnson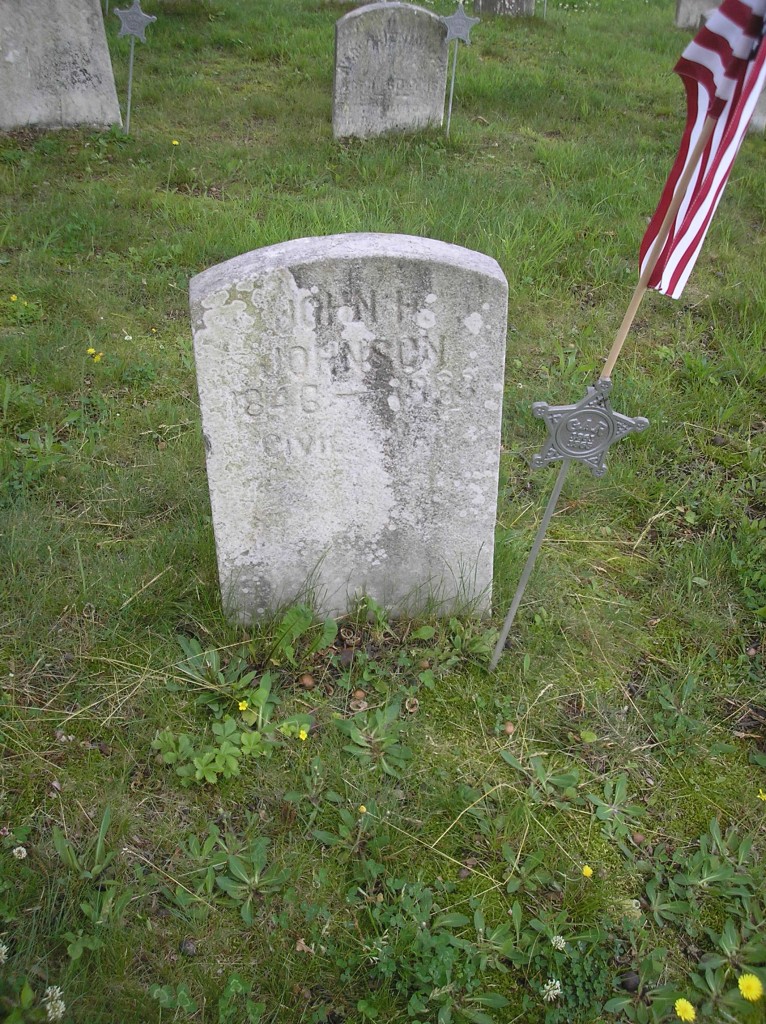 John H. Johnson, who died in Shamokin on 16 January 1923, was born on 14 August 1845.  He served in the 81st Pennsylvania Infantry, Company D or Company F, from 30 August 1864 through 1 June 1865.  There is a possibility that there are two persons of the exact same name whose records may be co-mingled.  The Johnson in Company F was residing in Pine Grove in 1864, and the Johnson in Company D enrolled at Williamsport.  Perhaps it is the same person and the records were erroneously duplicated.  There is also the possibility that he enrolled as a substitute in two companies, but only joined one.  In any event, after the war, he applied for a pension for service in Company F and received the benefits.  John H. Johnson was married to a woman named Hannah.
—————————-
#150 – Henry W. Templin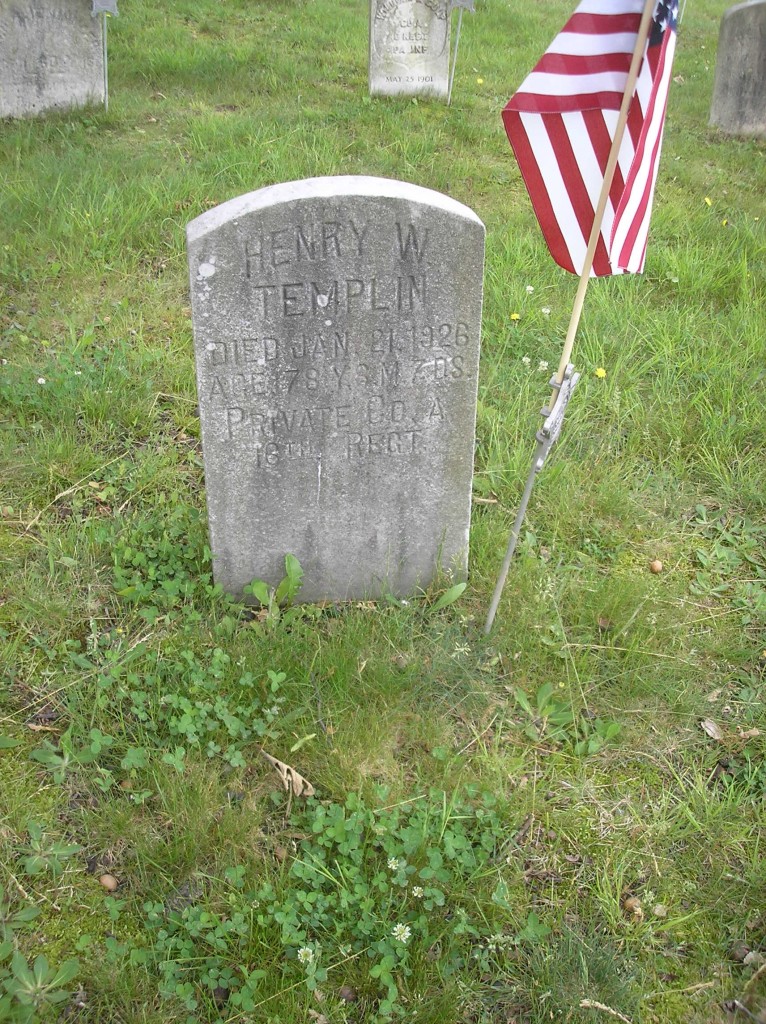 Henry W. Templin enrolled at Fayette County, Pennsylvania, in the 16th Pennsylvania Cavalry, Company B, as a Private on 27 October 1862 and transferred to Company A, date unknown.  He was mustered out of service on 11 August 1865 and made an application for pension benefits on 28 August 1901.  More information is sought on this soldier.
—————————-
#151 – Percival Derk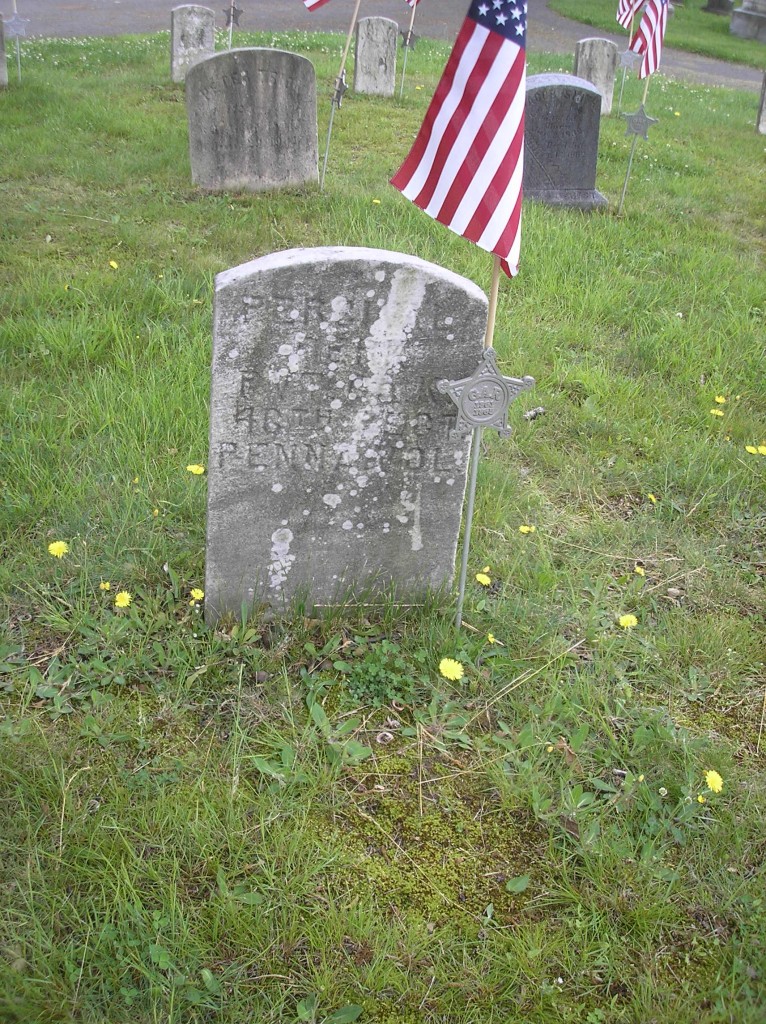 Percival Derk (or Percival Dirk or Percival Durk) was born on 2 June 1846 and died on either 3 October or 4 November 1926 in Shamokin.  He was a miner whose residence was Northumberland County.  In the Civil War he served in the 46th Pennsylvania Infantry, Company K, as a Private, from 25 February 1864 through 18 May 1865 and applied for a pension on 12 April 1884.
—————————-
#152 – Elias Fourl (Fourall)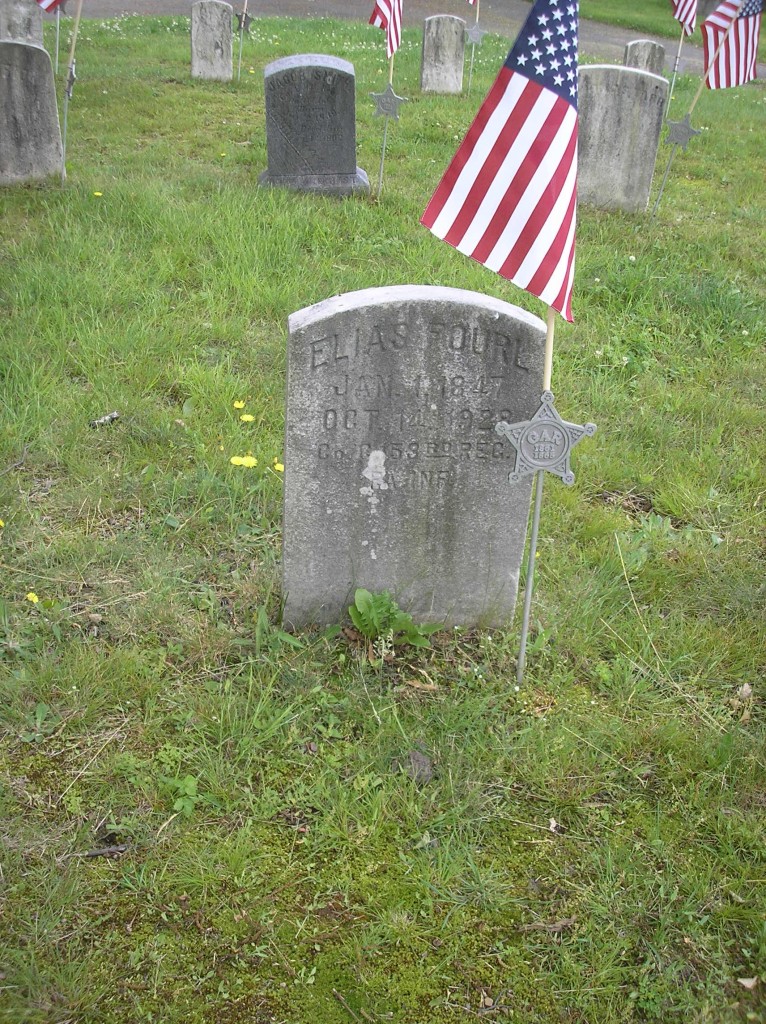 Elias C. Fourall (or Fourl) was born 1 January 1847 and died on 14 October 1928 in Shamokin.  He is the last Civil War veteran to be buried in the Soldiers' Circle.  Records indicate that he first served in the 153rd Pennsylvania Infantry, Company G, as a Private, from either 22 September or 10 October 1862 through 24 July 1863.  At this time his residence was in Northumberland County and he had been employed as a laborer.  Later he served in the 214th Pennsylvania Infantry, Company H, as a Private, from 18 March 1865, but he was reported as a deserter on 24 November 1865.  There is an indication that he was married twice with the first wife's name as Mary and the second wife's name as Caroline Malick.  The second wife applied for pension benefits on 29 October 1928.
—————————-
#153 – George E. Schalick (World War I)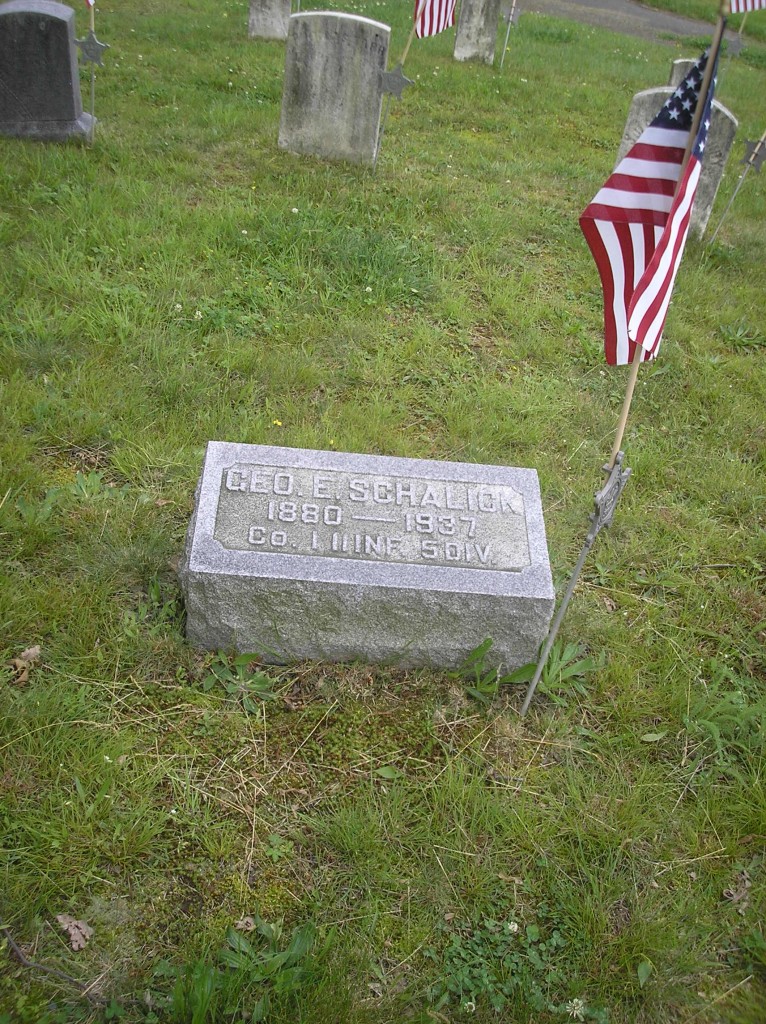 —————————-
#154 – William Greager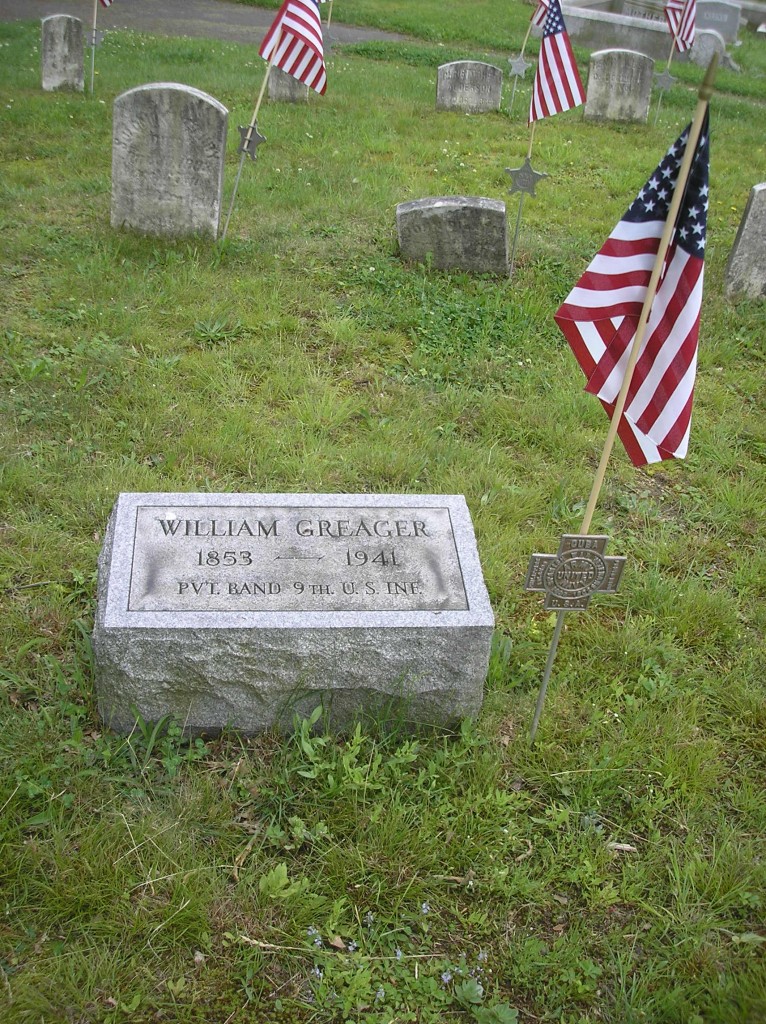 —————————-
#155 – No Stone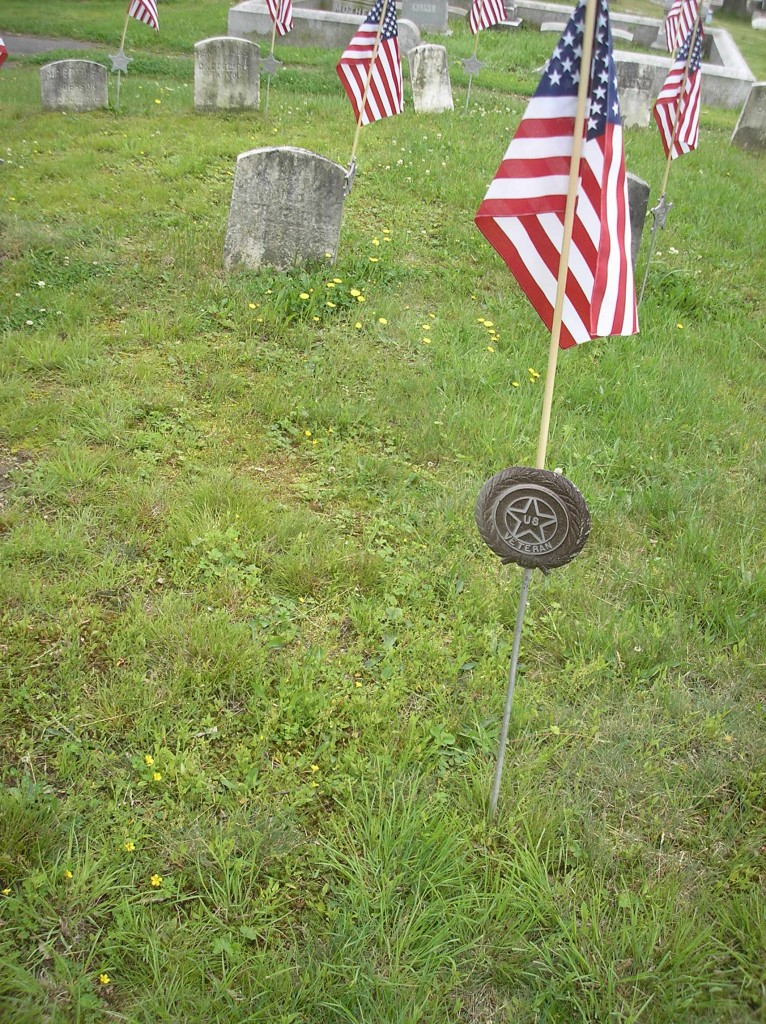 —————————-
#156 – Stanley E. Olszeski (World War I)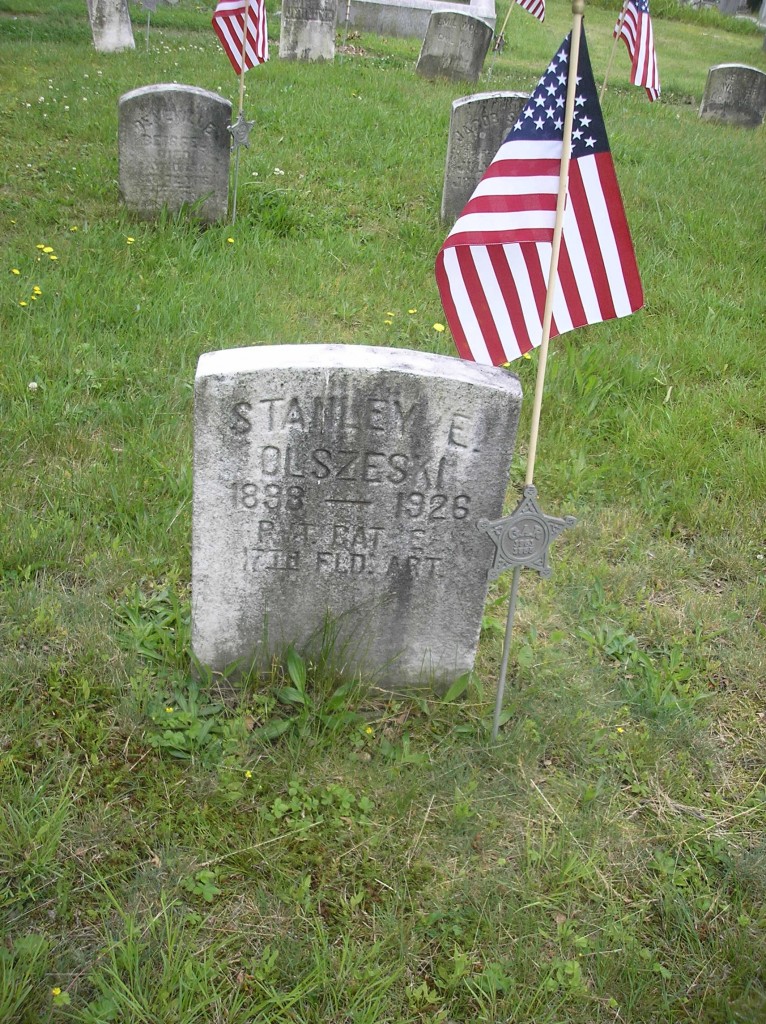 —————————-
#157 – Angus Albright (World War)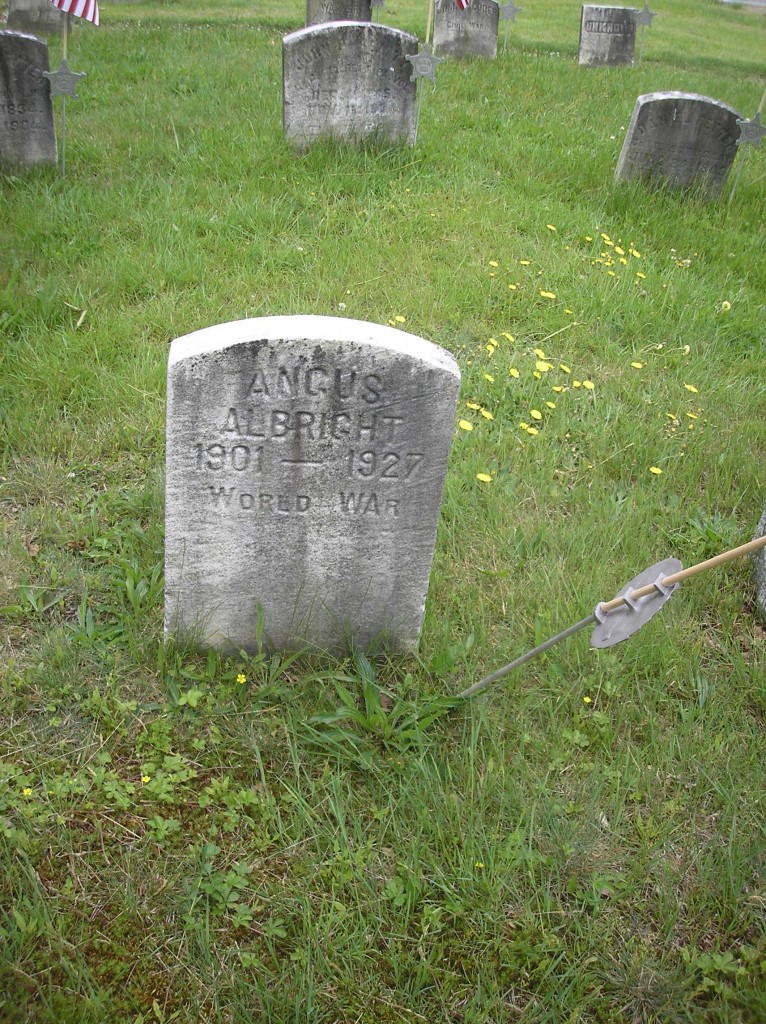 —————————-
#158 – No stone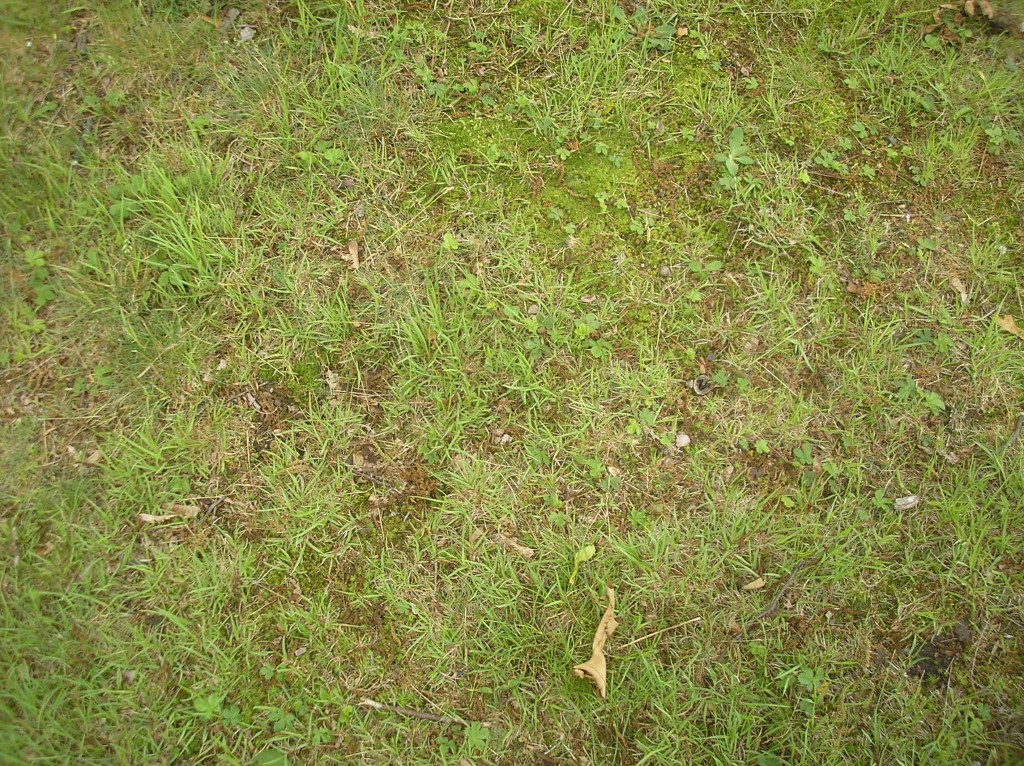 —————————-
For all posts in this series, click on ShamokinSoldCircle.