Posted By Norman Gasbarro on May 15, 2014
Jacob Matter was born 13 June 1845 in Lykens Township, Dauphin County, Pennsylvania, the son of Joseph Joel Matter (1811-1857) and Anna Mary [Yerges] Matter (1815-1893).  His mother's parents were Michael Yerges (1793-1866) and Hannah [Coleman] Yerges and his mother's sister was Elizabeth Yerges (1813-1877) who married Martin Rickert (1804-1871) of Specktown, Lykens Township.  Jacob Matter was also a direct descendant of Johannes Adam Matter (1759-1832), Revolutionary War soldier who is honored on the Revolutionary War Monument at St. Peter (Hoffman's) Cemetery in Lykens Township.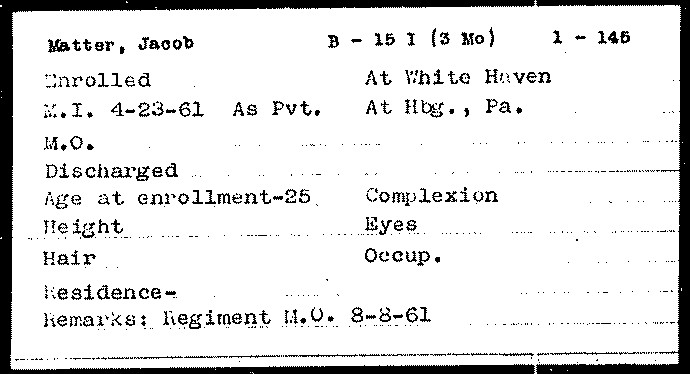 During the Civil War Jacob's first enrollment was possibly in the 15th Pennsylvania Infantry, Company B, as a Private for a term of three month.  He completed this service between his muster in at Harrisburg on 23 April 1861 and discharge on 8 August 1861.  The only physical information about him as noted on the Pennsylvania Veterans' Index Card (above, from the Pennsylvania Archives), is his age of 25 – which was clearly not correct if he was born in 1845.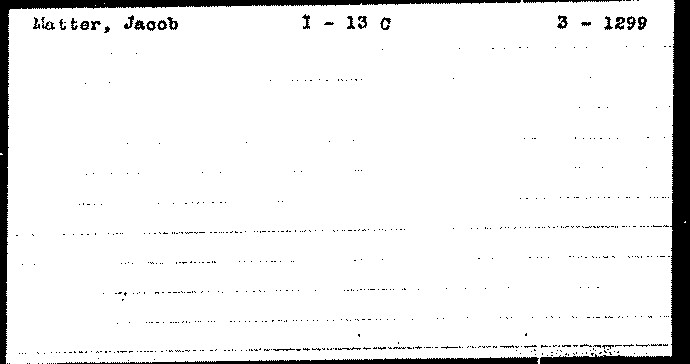 Jacob's second (or perhaps his first) enrollment was in the 13th Pennsylvania Cavalry, Company I, as a Private.  He was mustered into service on 27 January 1865 and mustered out with his company on 14 July 1865.  The Registers of Pennsylvania Volunteers give his age at enrollment as 18.  If his date of birth is accepted as 13 June 1845, he was actually almost 20.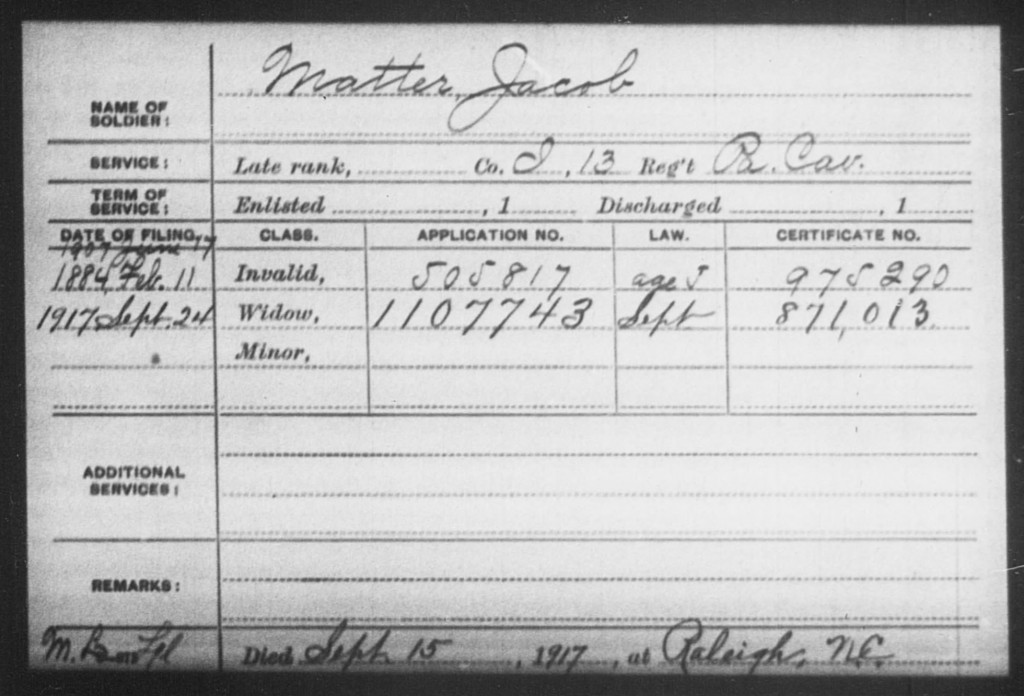 Interestingly, the Pension Index Card (above, from Fold3) only notes the service in the cavalry.  Another curious fact is found at the bottom of the card.  The death date matches the known death date, but the place of death is noted as Raleigh, North Carolina.  Until this card was seen, it was assumed that his death occurred in Lykens Township.  After Jacob's death, his widow, Emma Elizabeth [Maurer] Matter, applied for and received pension benefits.
A death certificate for Jacob Matter was found attached to an Ancestry.com family tree and is shown above.  The place of death is clearly given as the Borough of Lykens.  The cause of death is given as "cerebral hemorrhage."  Jacob's occupation was given as "laborer in mines".  In 1910, his occupation was "laborer for town," meaning he worked for Lykens Borough.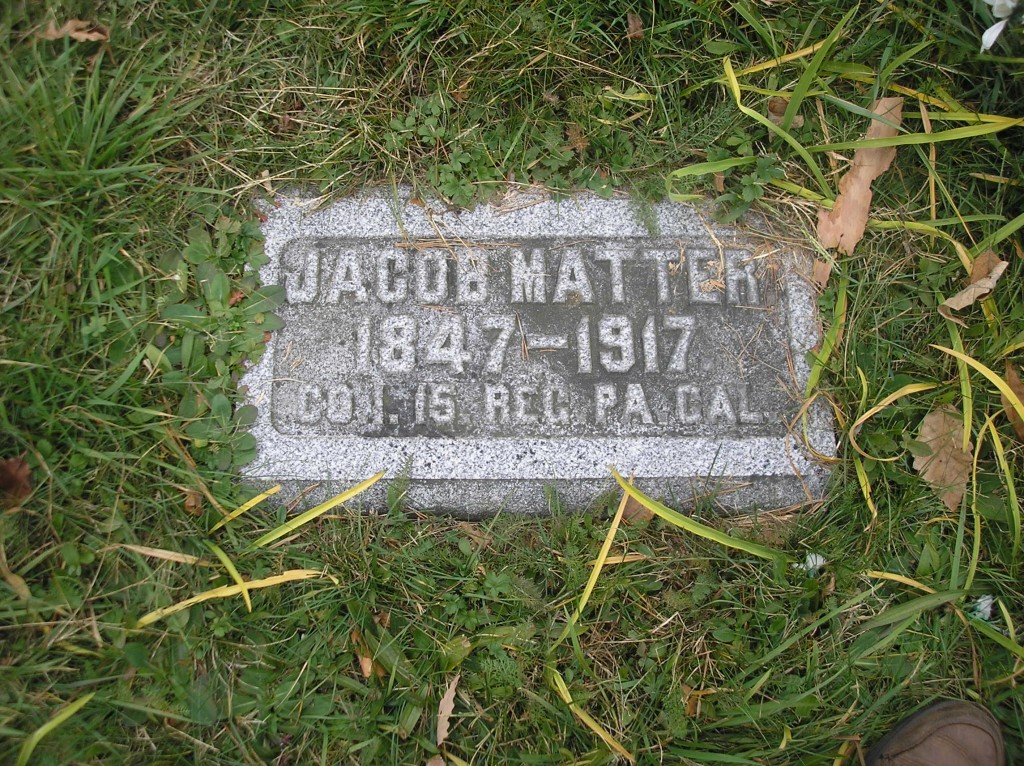 Jacob Matter is buried in the P. O. S. of A. (Patriotic Order of the Sons of America) Cemetery in Lykens Borough.  His grave marker notes that he served in Company I of the 15th Pennsylvania Cavalry – and also gives his birth year as 1847; both statements are incorrect according to other records.

Jacob Matter's name appears on the Lykens G.A.R. Monument as a member of the Heiler Post who joined after its organization.
More information is sought on Jacob Matter and his military service as well as his place of death.  Stories and pictures are always welcome!
—————————
The portrait of Jacob Matter is from a family collection.