Posted By Norman Gasbarro on May 22, 2014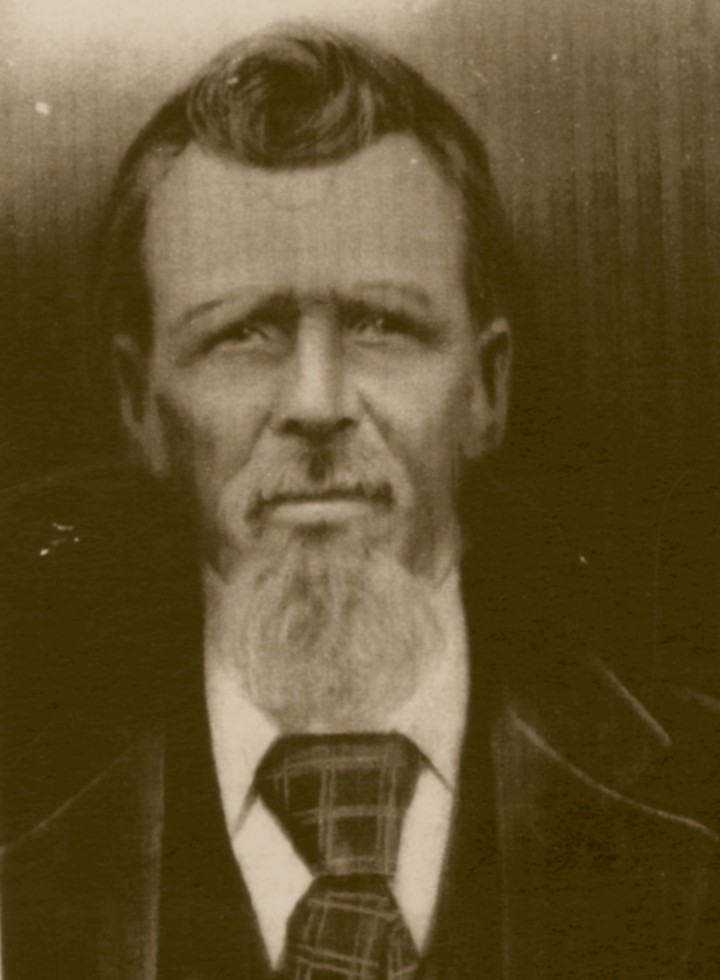 Jacob E. Hassinger was born 4 January 1836 in Dauphin County, Pennsylvania, the son of Jeremiah Hassinger and Esther [Schmeltz] Hassinger.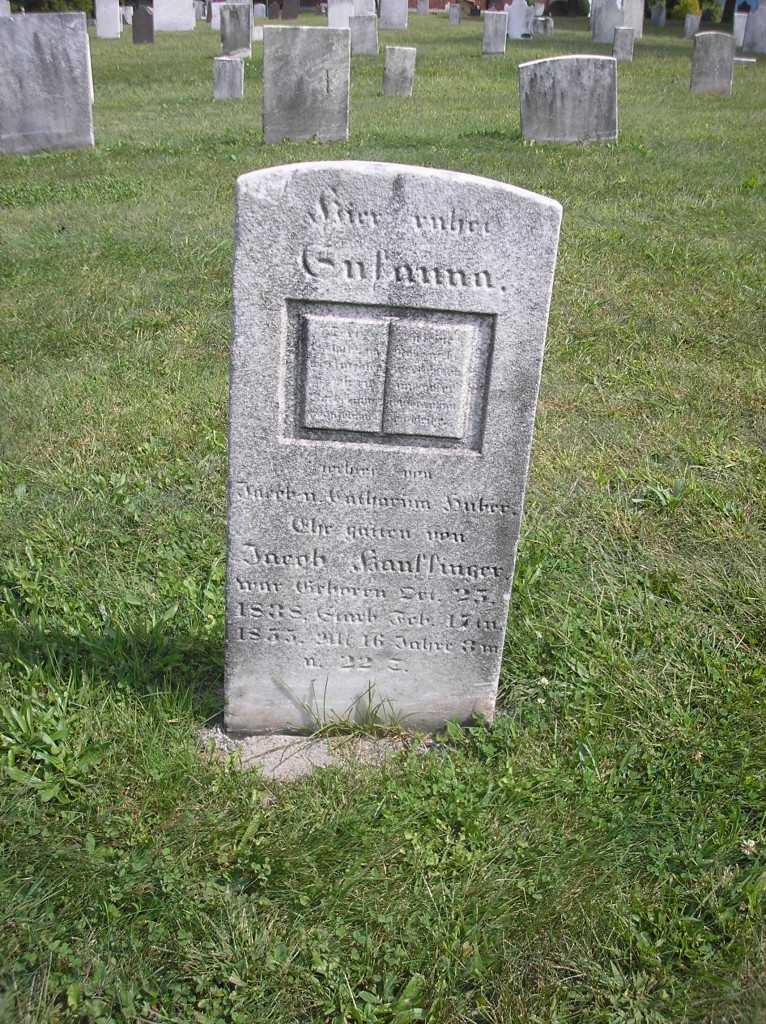 He was first married to Susanna Huber (or Hoover), who died in 1855.  Susanna is buried at the St. John (Hill) Church Cemetery, near Berrysburg in Mifflin Township.  Her grave marker is in German and bears the name of her husband, Jacob Hassinger.
In 1857 Jacob Hassinger married Lydia Ann Gipple.  She bore him 4 children before and during the Civil War and five children after the Civil War.  Daughter Emma S. Hassinger (1863-1934) was married three times.  Her third marriage was to Chauncey Riegle, the oldest son of Civil War veteran Harrison Riegle.
It is not entirely clear whether this is the same Jacob E. Hassinger who served in Mitchell's Independent Company during the Civil War.  The listing of the company from Bates (below) includes a Jacob Hassinger as a Private. The Bates record notes that the company was mustered into service between 6 and 18 July 1863 and discharged on 2 September 1863 – not long enough to qualify for a pension.

Jacob has not yet been located in any other Civil War records, except the 1863 Draft Registration for Mifflin Township, Dauphin County:
At the time of the Draft, Jacob Hassinger was 27 years old, was married and working as a laborer.   No prior or then-current Civil War service was noted.
In all the available censuses, Jacob Hassinger is found in Mifflin Township.  In 1860, he was married and working as a laborer.  In 1870 and 1880, he was still married and still working as a laborer.  In 1900, he and his wife were living alone and he was employed as a farmer.  Lydia died on 3 February 1904.  In 1910, Jacob was a widower working as a general farmer and living next door to his youngest son John.  Jacob died on 18 February 1913.
In the Historical Book of Berrysburg and Mifflin Township, page 214, he is mentioned as Jacob H. Hassinger, a skilled fence and post maker.
Additional photos of Jacob Hassinger have been discovered and are presented below: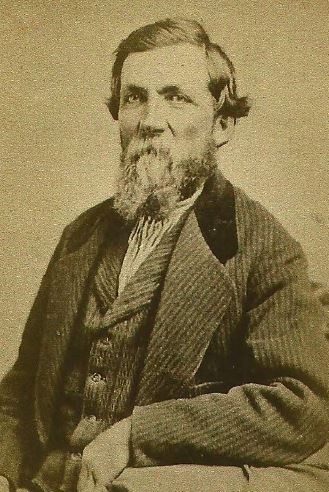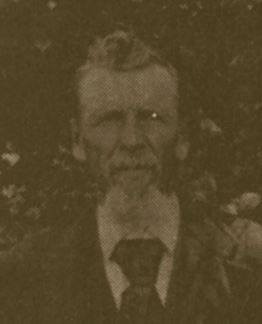 Jacob and Lydia are buried at St. John's (Hill) Church Cemetery near Berrysburg: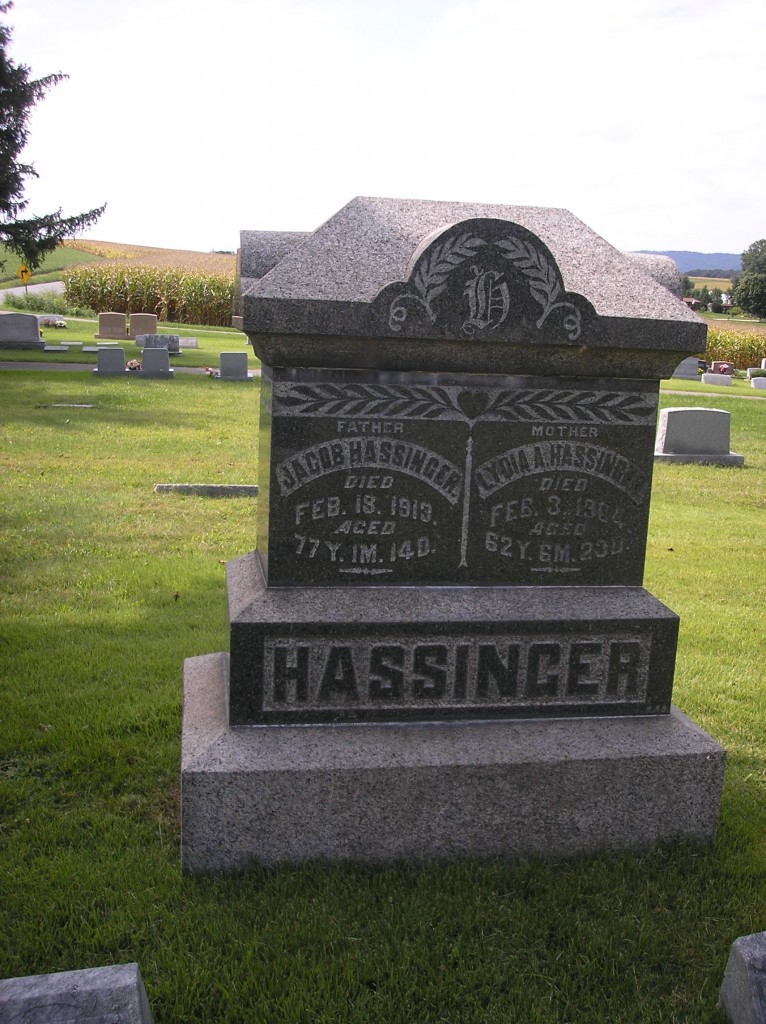 Additional information is sought to confirm Jacob Hassinger's Civil War service.  Comments can be added to this post or submitted by e-mail.
—————————–
Draft registration records are from Ancestry.com.