Posted By Norman Gasbarro on April 4, 2014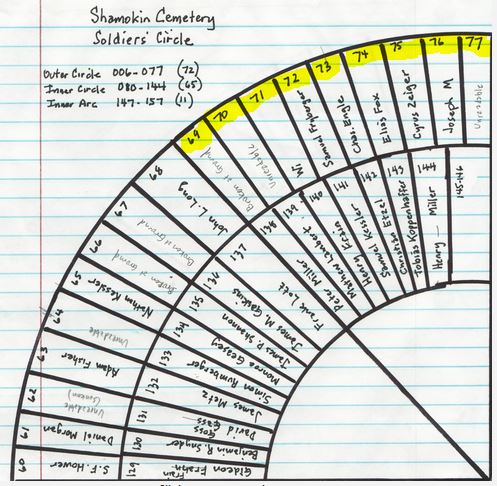 Today's post on the Shamokin Cemetery's Soldiers' Circle features nine graves in the outer circle, fourth quadrant, beginning with photograph 69.  The photographs in this segment are numbered 69 through 77, followed by the path into the circle (photograph 78) and the path to the inner circle (photograph 79).  All of the stones in this section are sequenced in the order of the death of the veteran.  For each of the veterans, the best determination of the name is given and where possible some information about the military record.  Some errors may be noted where the information on the stone may not match other records.  Each grave photograph may be enlarged by clicking on it, and in some cases, readers may be able to identify or clarify some of the unknown information.  Comments can be added to this post or sent by e-mail to the Civil War Research Project.  The collected information on soldiers buried in the circle (including some military records, pension files, photographs, etc.) is available free-of-charge to veterans organizations, historical societies, and other non-profit groups.  Inquiries may be sent by e-mail or by regular mail, to the attention of Norman Gasbarro, P.O. Box 523, Gratz, PA  17030.
—————————-
#69 – Stone Broken at Ground – Unknown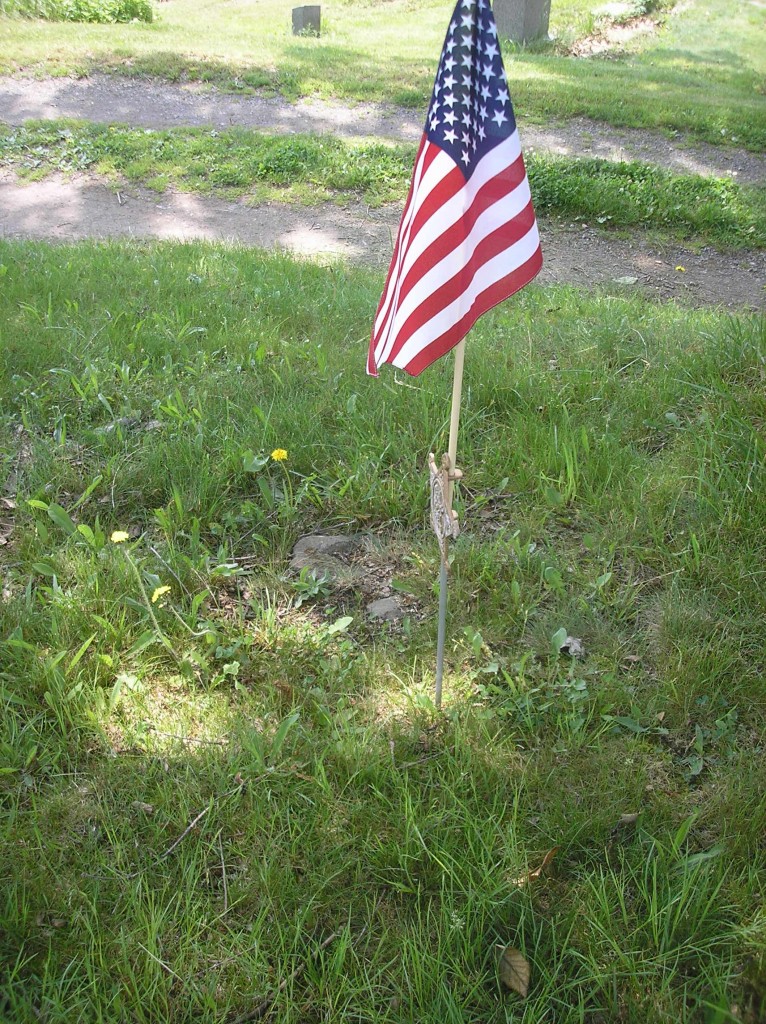 As with several other grave sites in the Soldier's Circle, this stone is broken of at the ground – or may have been removed.  If the graves are in sequential order of death, the soldier buried here died between Sseptember 1895 and early June 1896.
—————————-
#70 – Unreadable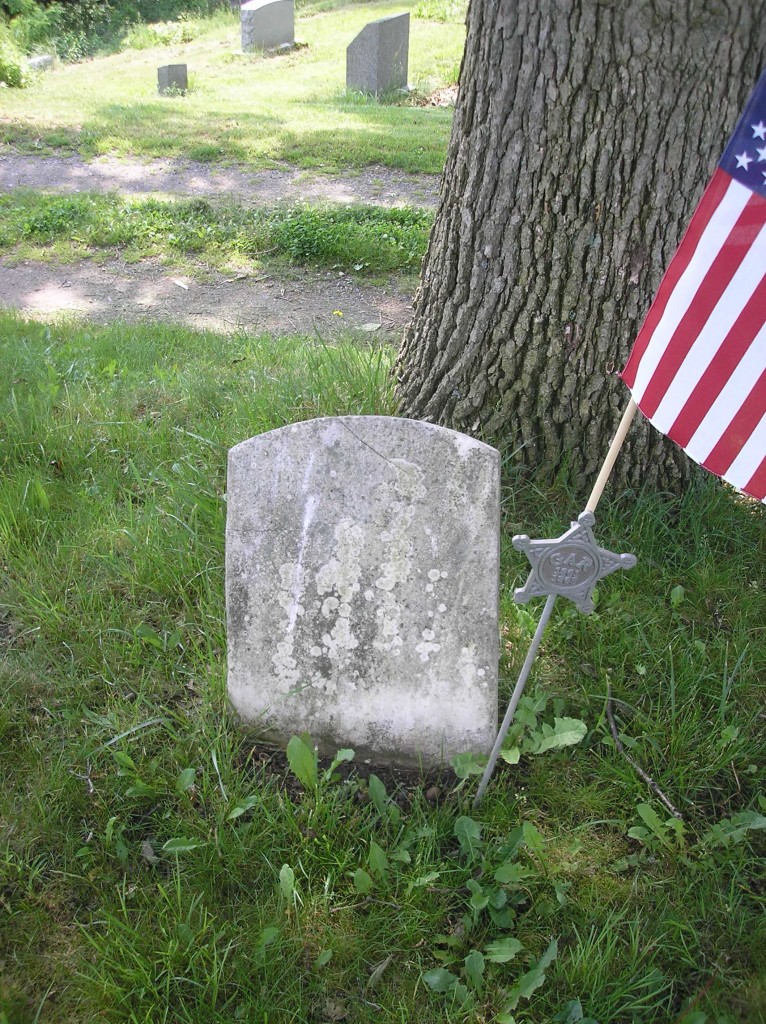 Another badly weather-worn stone which is unreadable.  This soldier probably died in 1896.
—————————-
#71 – Unreadable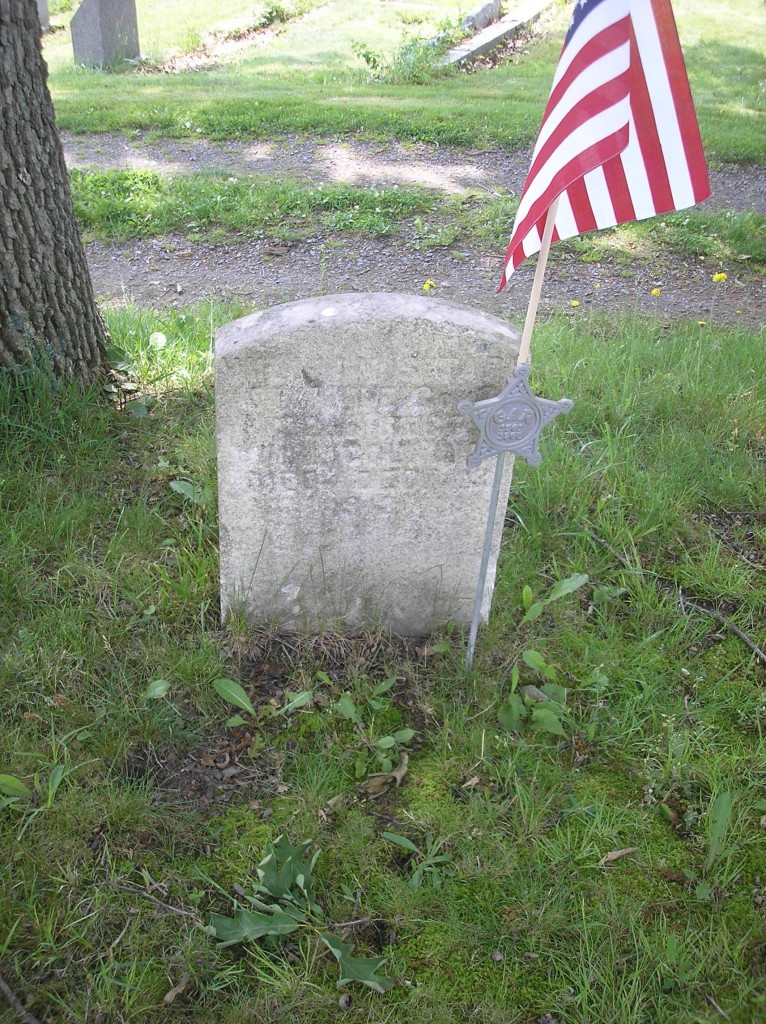 Some of the wording on this grave marker may be readable upon closer examination.  The soldier buried here probably died in early 1896.
—————————-
#72 – Samuel Fryberger
Samuel Fryberger was the subject of a post on this blog on 2 October 2011 entitled, "How Many Samuel Frybergers?"  He died on 6 June 1896.
—————————-
#73 – Charles Engle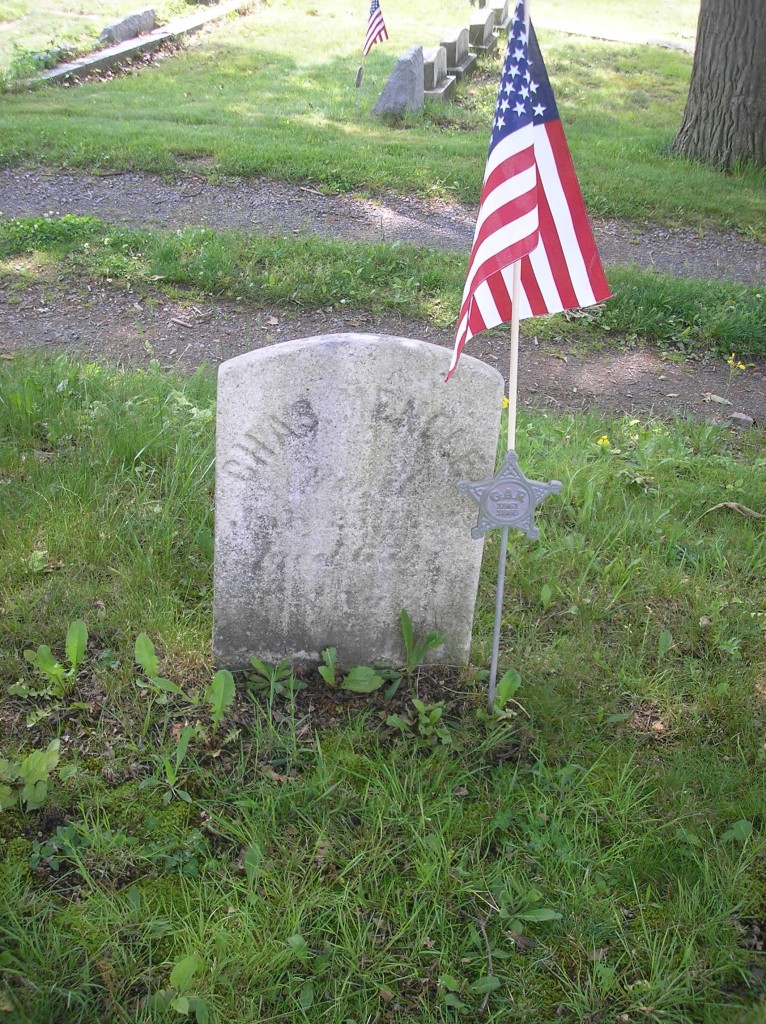 More information is sought on Charles M. Engle who died on 23 July 1897.  Can anyone identify his Civil War service by regiment and company?
—————————-
#74 – Elias Fox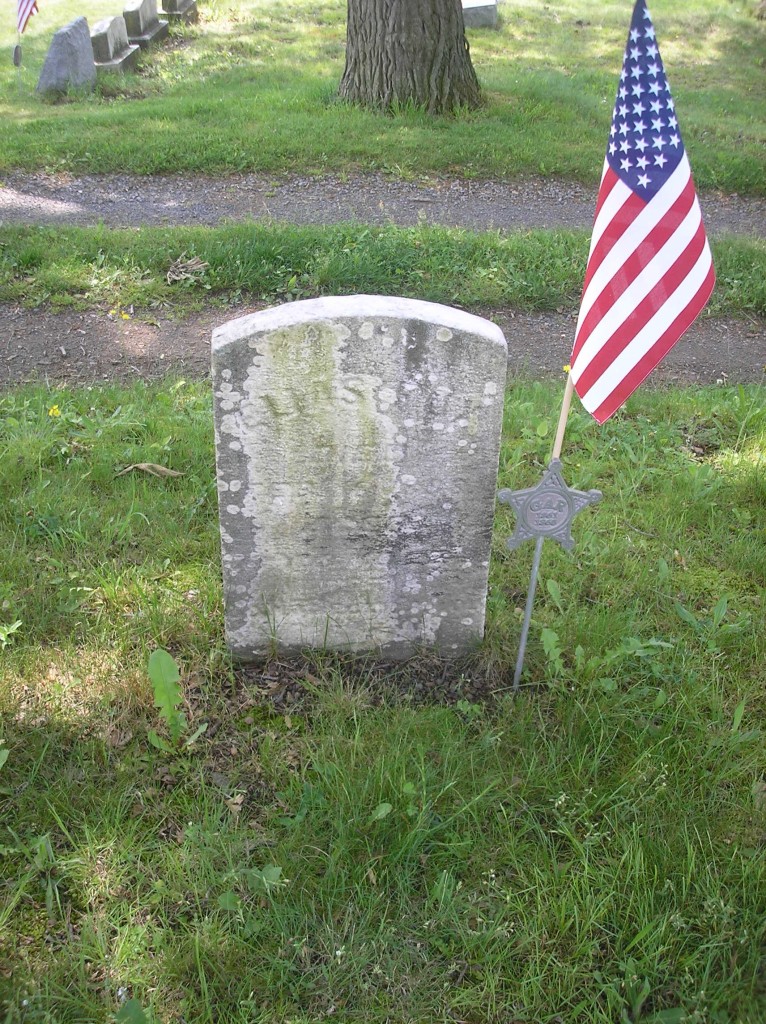 Elias Fox enrolled at Reading in the 5th Pennsylvania Infantry, Company H, as a Private, and was mustered into service in Harrisburg on 20 April 1861.  After completing his three months of service, he was discharged on 25 July 1861.  At the time he joined the infantry he said he was 36 years old.  Elias was born 21 October 1824 and died on 16 February 1898.  He applied for an invalid pension on 17 July 1890 while living in Shamokin.  After his death, his widow, Edith A. Fox, applied for and received pension benefits.
—————————-
#75 – Cyrus Zeigler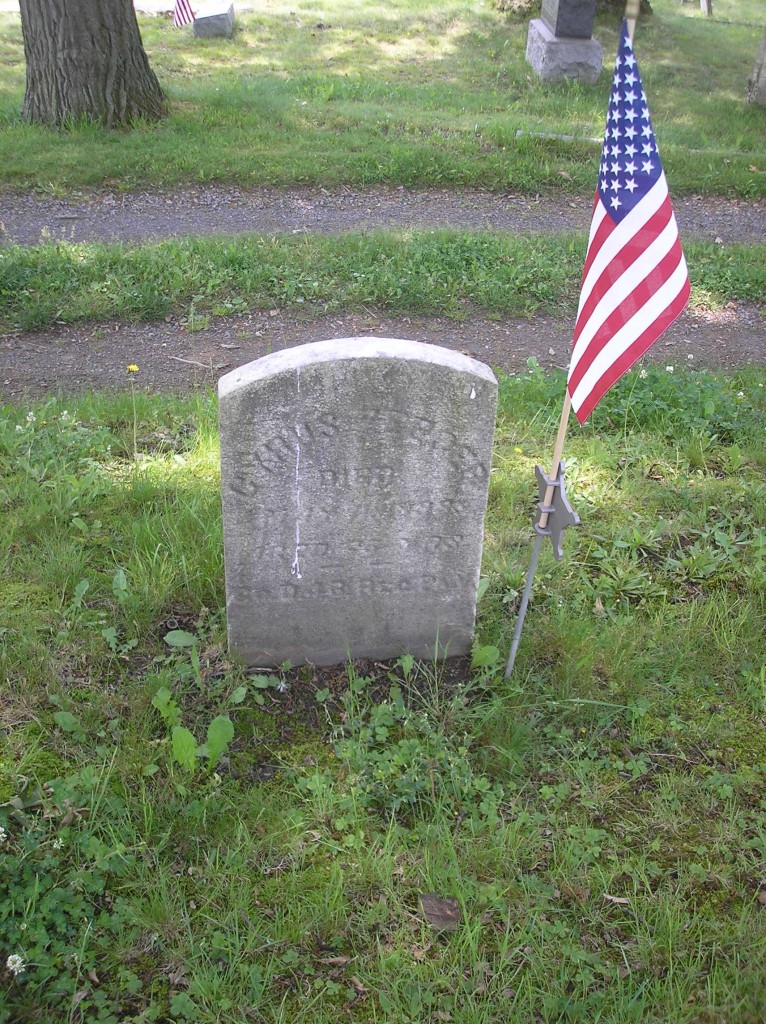 Cyrus Zeigler (also found as Cyrus Ziegler) died on 12 May 1898.  There is a man of this same name who is recognized on the Lykens G.A.R. Monument, but it is not known if the one buried here is the same one.  A possibility exists that this is the man who served in the 48th Pennsylvania Infantry, Company D, but that has not been confirmed.
—————————-
#76 – Joseph M. ——–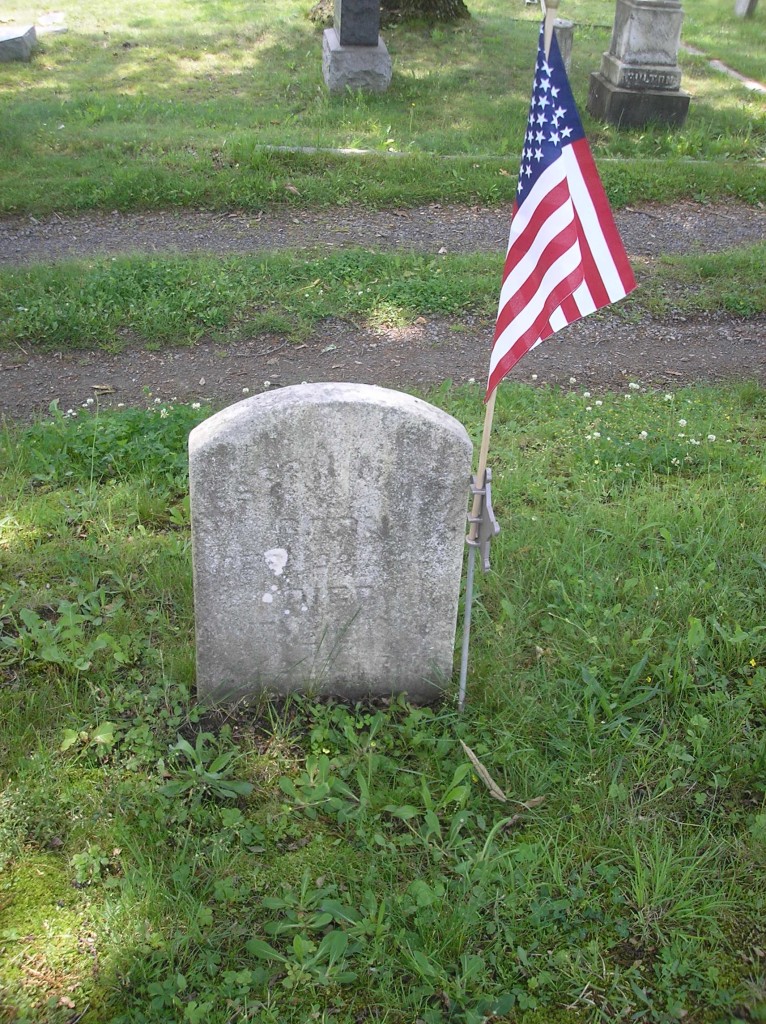 This is a badly weathered grave stone that is very difficult to read.  The first name of the soldier appears to be Joseph and some other letters stand out, but the full name is unclear.  Death probably occurred after May 1898 and before November 1900.
—————————-
#77 – Unreadable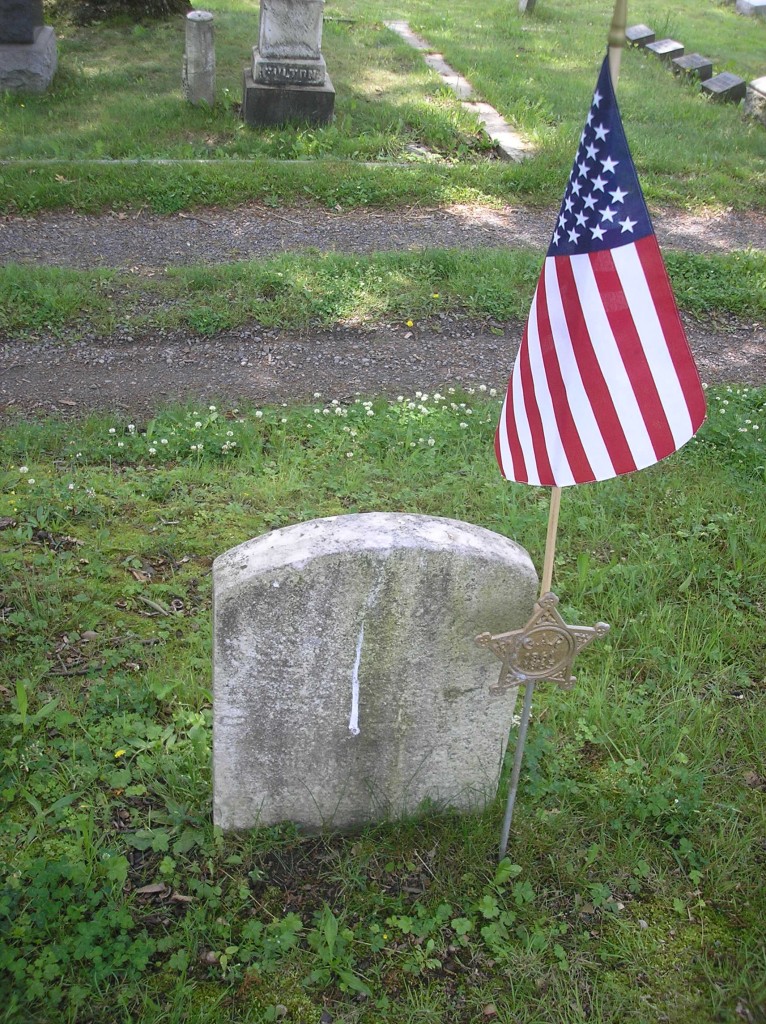 Another unreadable and badly weathered stone, although some of the letters can probably be made out if the photograph is enlarged.
—————————-
This completes the outer circle.
#78 – Path into Second Circle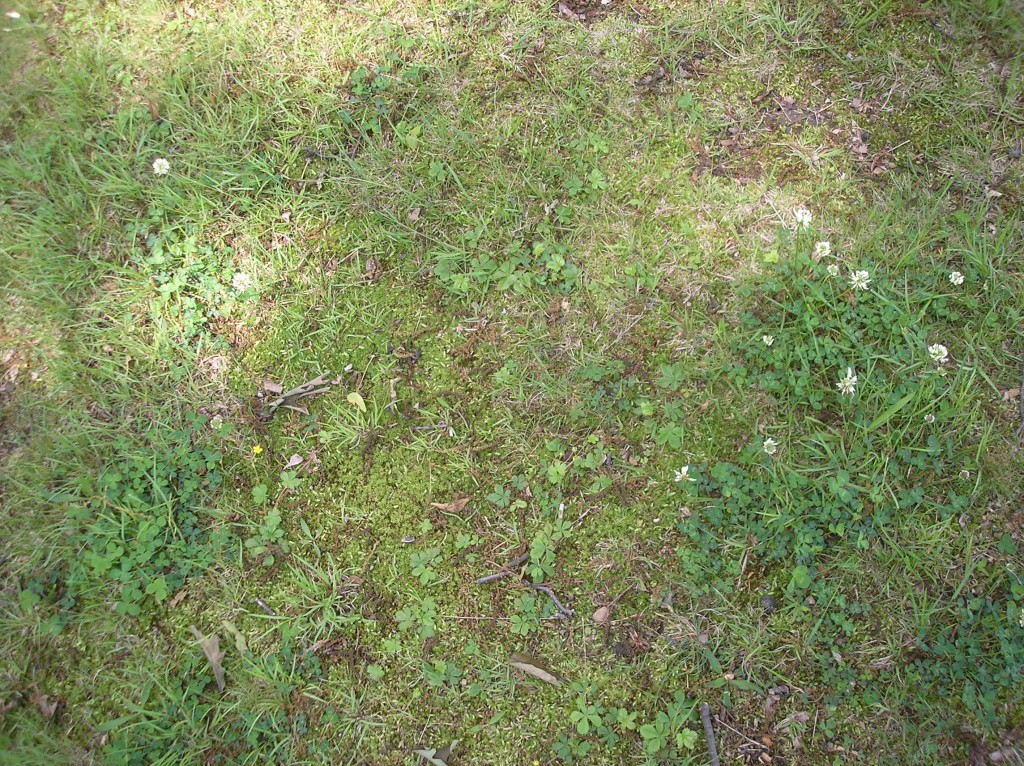 —————————-
#79 – Path into Second Circle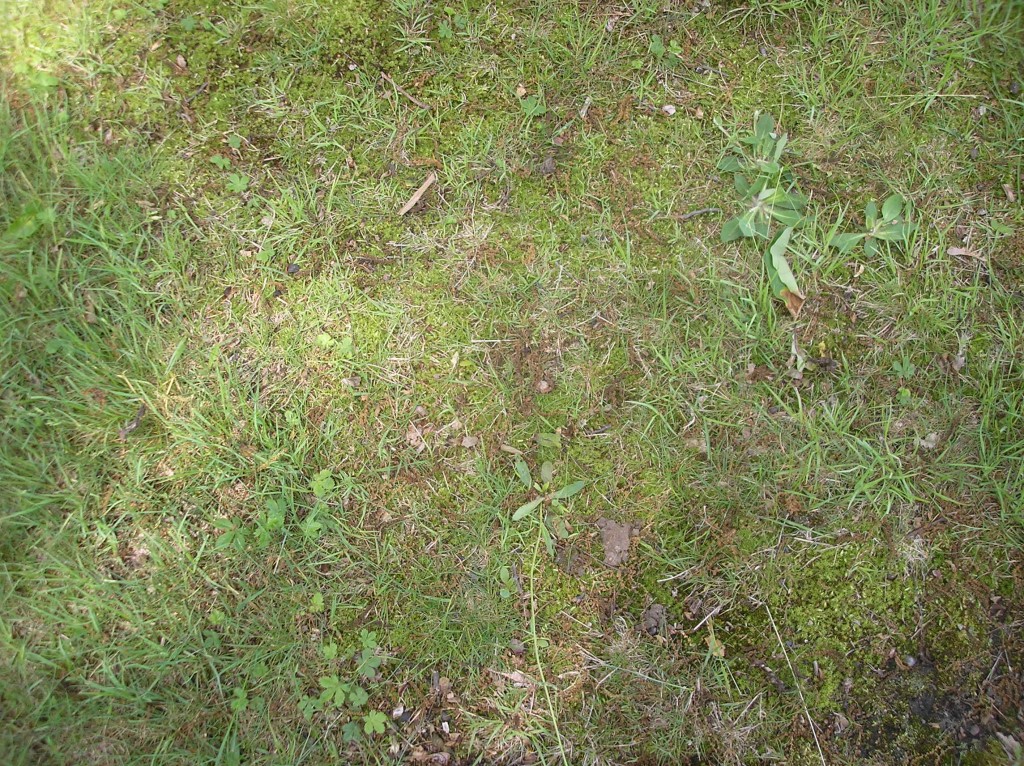 —————————-
For all posts in this series, click on ShamokinSoldCircle.