Posted By Norman Gasbarro on April 23, 2014
The following story appeared in the Wilkes-Barre Times Leader on 8 March 1915:
KILLED IN STORM WHILE RETURNING FROM A WEDDING

Civil War Veteran Crushed by Train After Witnessing Marriage of Daughter

WAS BLINDED BY SNOW

Death Discovered When the Body Drops Off Pilot Several Squares from Scene

Shamokin, Pennsylvania, 8 March 1915 — Benjamin Snyder, a Civil War veteran, returning home at this place early Sunday in a blinding storm when he was run down on Independence Street grade crossing by a Reading passenger train, one square from the station, and instantly killed.  A portion of the body clung to the pilot.

An extra engine had been added to the train to aid it out of town and the mutilated corpse was not discovered until it fell on the tracks far from the scene of the accident.

Snyder had been attending the wedding of his daughter, Miss Emma Snyder, to Silas McNutt.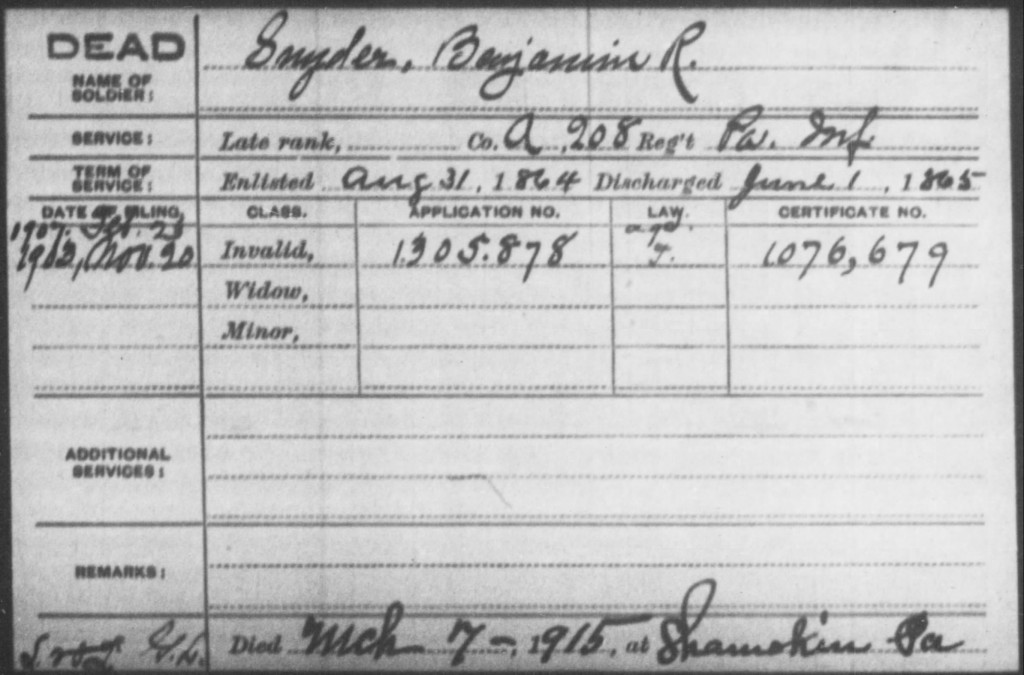 The Pension Index Card from Fold3 confirms that this Benjamin Snyder who died in March 1915 in Shamokin was the same Benjamin R. Snyder who served in the 208th Pennsylvania Infantry, Company A, from 31 August 1864 through 1 June 1865.  He was a late-in-life pension applicant, his first application not submitted until 1903.  Since there was no widow's pension, it can be assumed that his wife preceded him in death.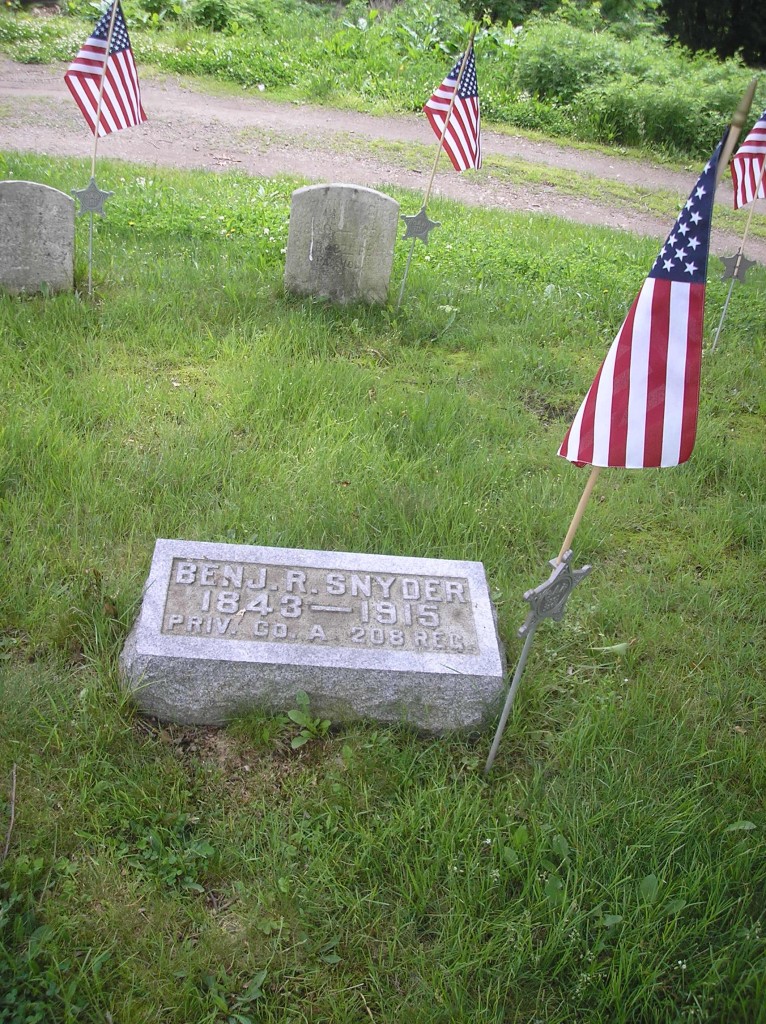 Benjamin R. Snyder is buried at the Soldiers' Circle in Shamokin Cemetery, Shamokin, Northumberland County, Pennsylvania.