Posted By Norman Gasbarro on March 8, 2014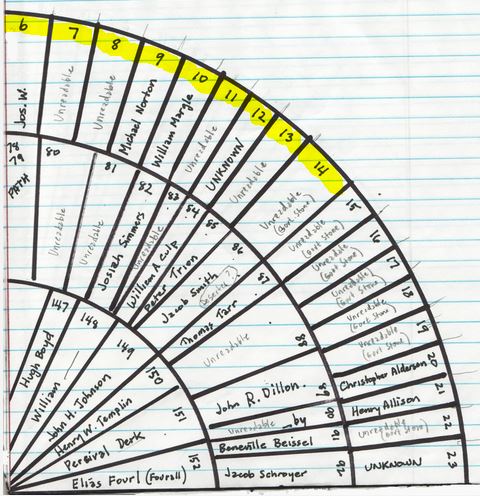 Today's post on the Shamokin Cemetery's Soldiers' Circle features nine graves in the outer circle, first quadrant, beginning at the path.  The photographs are numbered 6 through 14.  Unfortunately, most of the grave sites have stones that are unreadable due to severe weathering.  It is believed that this is the first group of burials in the circle and that some of the soldiers may been re-interred here when the memorial was created, and therefore the burials are not necessarily in the order of death.  For each of the veterans, the best determination of the name is given and where possible some information about the military record.  Some errors may be noted where the information on the stone may not match other records.  Each grave photograph may be enlarged by clicking on it, and in some cases, readers may be able to identify or clarify some of the unknown information.  Comments can be added to this post or sent by e-mail to the Civil War Research Project.  The collected information on soldiers buried in the circle ( including some military records, pension files, photographs, etc.) is available free-of-charge to veterans organizations, historical societies, and other non-profit groups.  Inquiries may be sent by e-mail or by regular mail, to the attention of Norman Gasbarro, P.O. Box 523, Gratz, PA  17030.
For all four quadrants of the map, click here.
——————————
#6 – Joseph W. ——-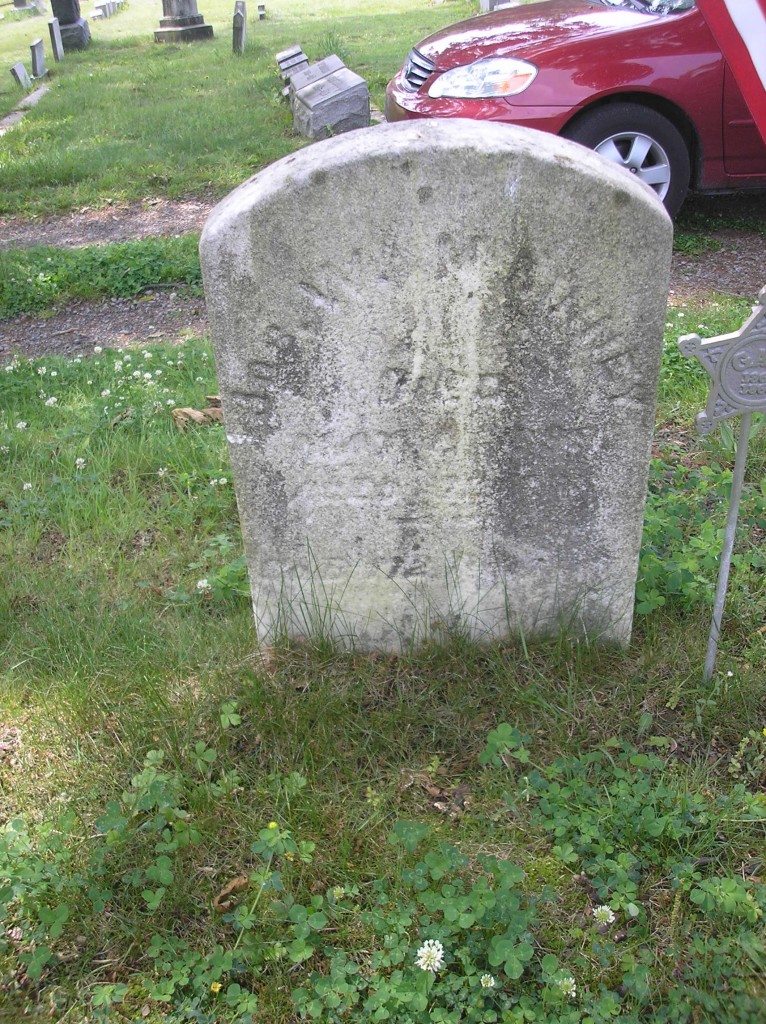 The name on this stone is Joseph, and the middle initial looks like "W," but the surname cannot readily be determined.
——————————-
#7 – Unreadable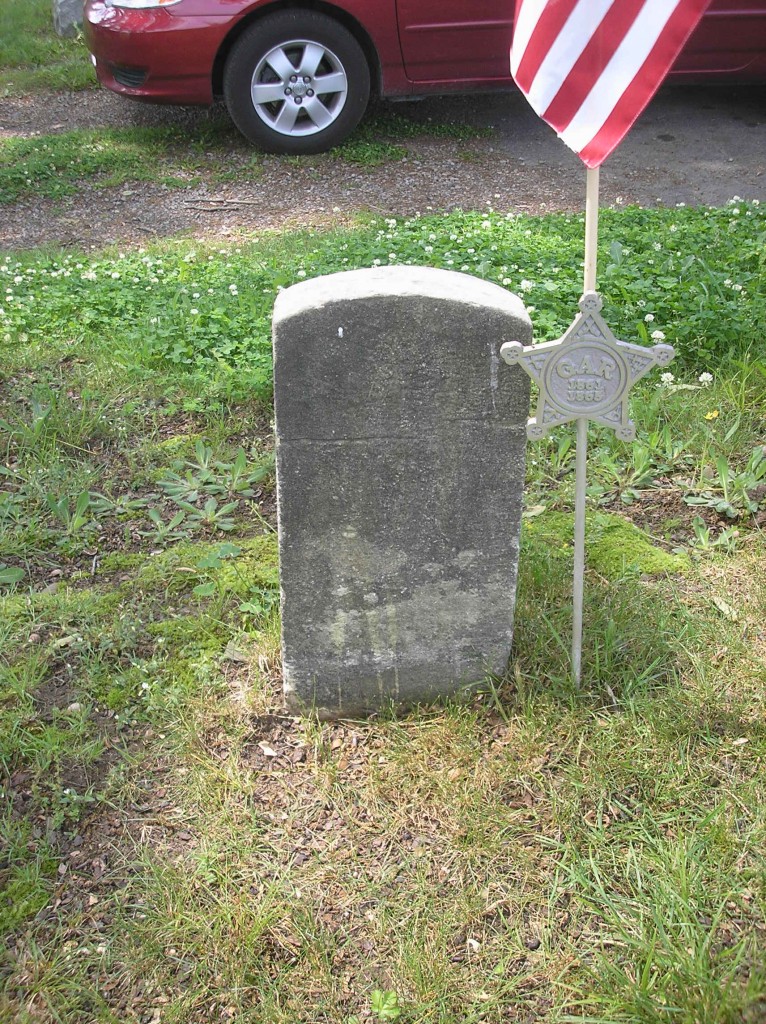 This stone is badly worn and practically none of the lettering is readable.  Information is sought on who is buried in this grave.
—————————
#8 – Unreadable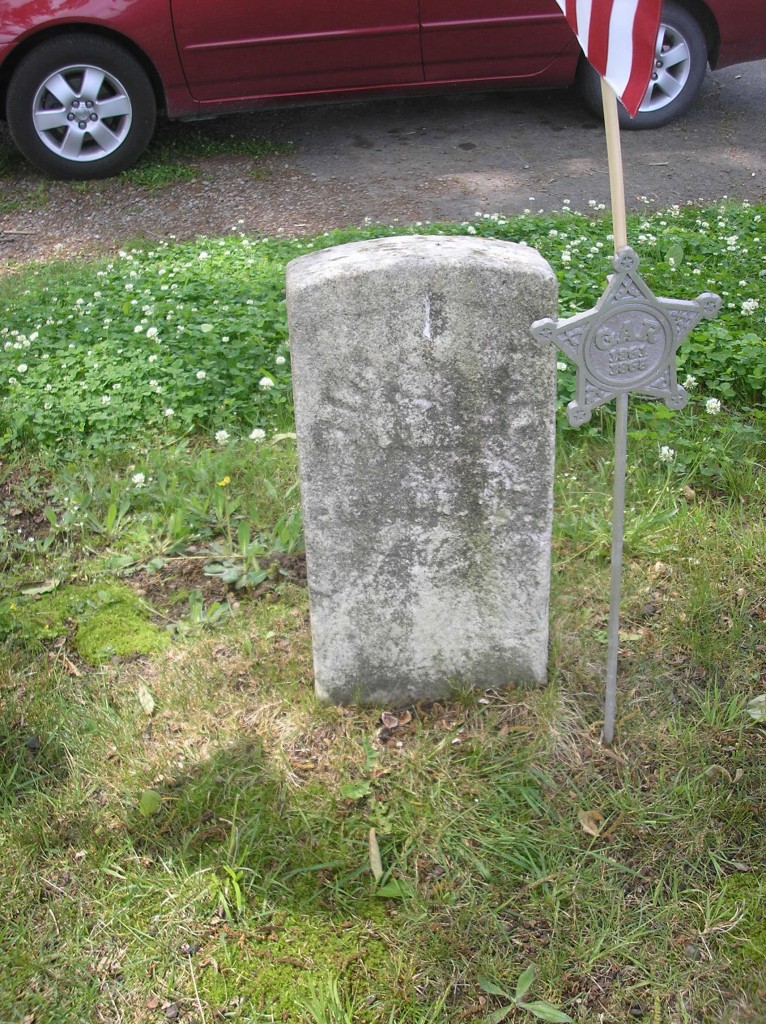 This stone is worn and unreadable although some of the letters are discernible.  Perhaps a blog reader knows who is buried here?
——————————
#9 – Michael Norton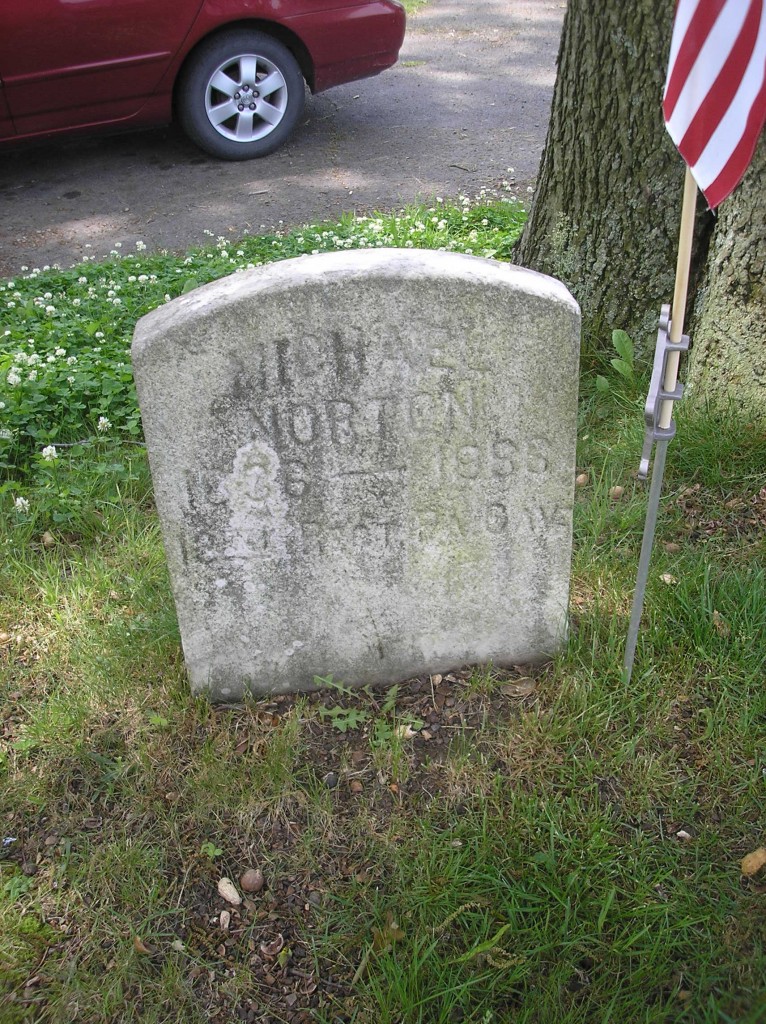 Michael Norton, born 1836, enrolled in the 13th Pennsylvania Cavalry, Company A, as a Private, at Philadelphia, and was mustered into service at the same place on 16 February 1862.  Military records indicate that he was a prisoner of war from 9 March 1864 to 30 November 1864, but where he was held was not given in the available on-line records.  He was mustered out of service by General Order on 15 March 1865.  On 6 April 1878 he applied for an invalid pension, which he collected until his death which occurred on 2 December 1886.  There is no record that a widow applied for pension benefits.
——————————-
#10 – William Margle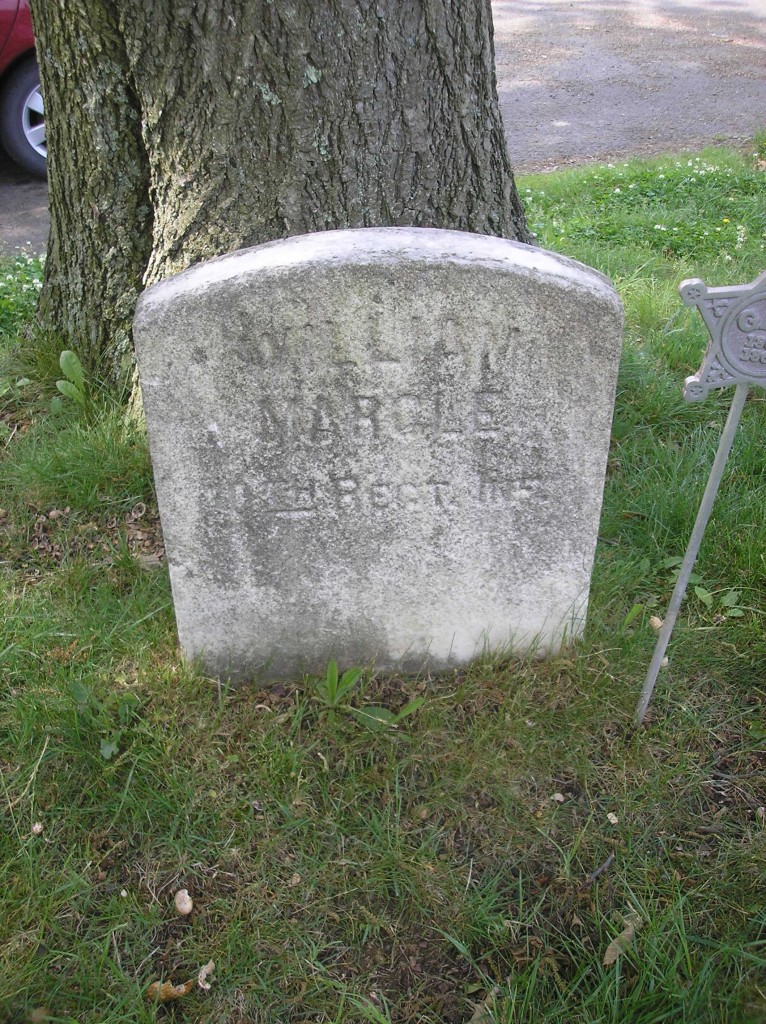 William Margle was not found in the Pennsylvania Veterans' Card File.  The regiment noted on the stone is hard to read and may be the 20th Pennsylvania Infantry?  Because the veterans in this first section are not buried in order of death, it is impossible to determine approximately when he died, but most likely he death occurred before 1887.  This could be William Markle, William Marcle or William Markel.
——————————
#11 – Unreadable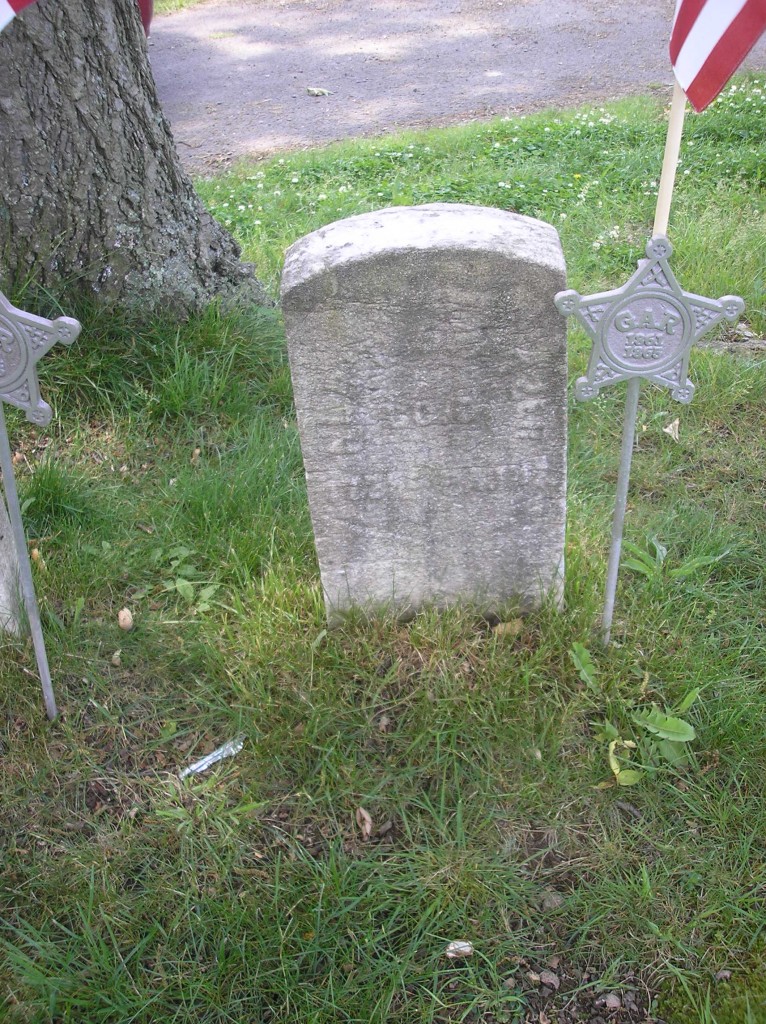 This is another unreadable stone – although some of the lettering may make sense.  By clicking on the picture, it will enlarge and perhaps a blog reader can determine what the stone says.
—————————-
#12 – "UNKNOWN"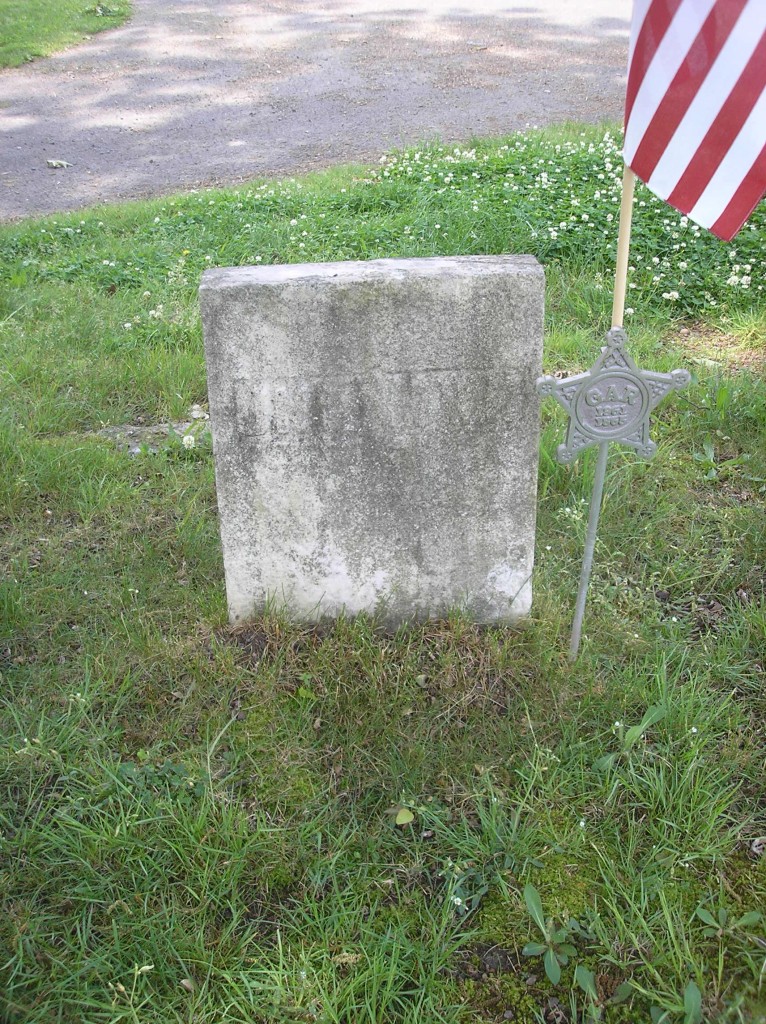 This grave marker clearly reads "Unknown" although it is not not known why the soldier who is buried here is unknown.
—————————-
#13 – Unreadable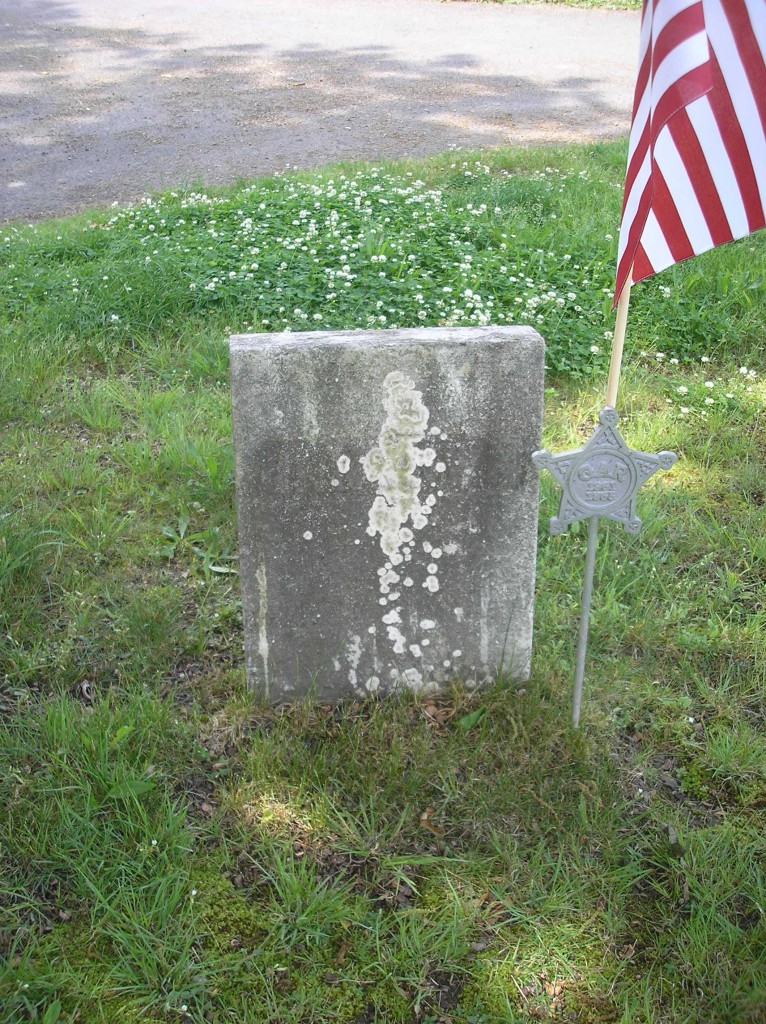 This badly worn stone has been exposed to the elements and shows some evidence of pitting.  At one time it also may have read "Unknown," as it seems to have the same kind of rectangular box as is shown on #12.
—————————-
#14 – Government Issue Stone – Unreadable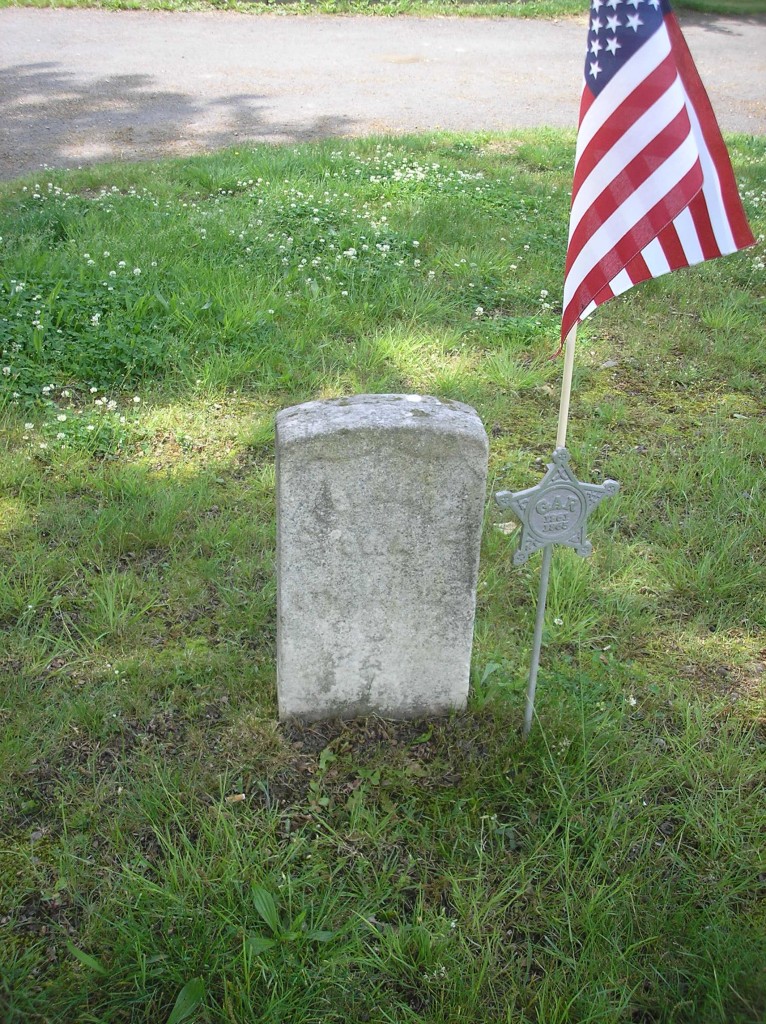 This grave marker is "government issue" and is of the same style as often found in national cemeteries.  Some of the lettering is readable, but not enough to clearly identify the occupant of the grave beneath it.  The picture enlarges by clicking on it – and maybe someone can make out the name, company and regiment.
—————————
ShamokinSoldCircle