Posted By Norman Gasbarro on February 2, 2014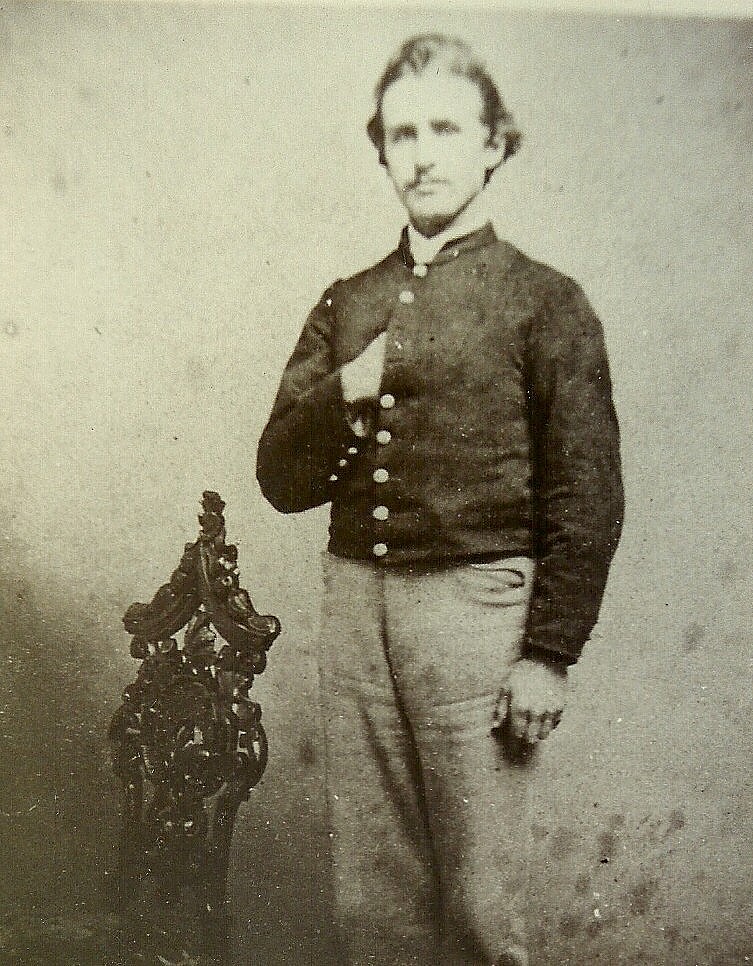 Andrew Jackson Pontius, who is named on the Millersburg Soldier Monument, was first featured here on this blog with a biographical sketch on 19 April 2012.  That previous sketch was from the book, A Celebration of Millersburg's Bicentennial.

The following biographical information is adapted from A Comprehensive History of the Town of Gratz Pennsylvania, published in 1997, from the section on doctors who practiced in Gratz:
Andrew Jackson Pontius… was born in Washington Township, Dauphin County, on 7 February 1838.  His father, Henry Pontius had been an early tanner, living in Gratz until about five years before Andrew was born.  The family then moved to Washington Township where the father continued in the tannery business.
Early in his adult life, Andrew Pontius was a school and vocal music teacher in Washington Township.
In 1863, he was drafted into the army and served for the remainder of the Civil War.  He received a gunshot wound to the right hand, which caused the loss of his index finger.
In November 1865 he began to study surgical dentistry with Dr. A. J. Polk at Lykens and then continued to be associated with Dr. Polk for several years.  According to his own statement he practiced first in Washington Township from 1866 to 1870.  He later moved to Millersburg, and in 1877 opened an office there.  While he was never a resident of Gratz, Dr. Pontius served this community in his dental practice for several years.  The journal he kept from August 1865 to March 1868 records his visits to Gratz and surrounding communities. One entry for 7 December 1865 records that he "delivered a full set to Mrs. Williard and a partial set to Mrs. Sarah A. Lebo."  Often, when visiting Gratz, he stayed overnight.
In Spring, 1866, after a grueling week in Gratz, Germansville, Uniontown [Pillow], Enterline, and other local places, Dr. Pontius upon arriving at home wrote that "he sat home took off drawers and undershirt."  The next week he was back in Gratz visiting the Colemans, Stines, and Strayers with whom he seemed to spend much time.  Three days in December 1868 were spent "extracting and etherizing" in Sacramento, Gratz, Klingerstown, and Kimbels.
Dr. Pontius married Sallie T. Miller, a native of Montgomery County, and had six children.  His eight year old daughter Nora Pontius died less than a year before he did.
On New Year's Day 1884, Dr. Pontius contracted a severe cold while attending to his duties.  The cold settled on his lungs and resulted in consumption, from which he died on 1 February 1885.  He was survived by a widow and five children.  Three months after the death of Dr. Pontius, his youngest, a six month old son, Andrew Pontius, also died.  The family is buried at Oak Hill Cemetery, Millersburg.
—————————–