Posted By Norman Gasbarro on December 12, 2013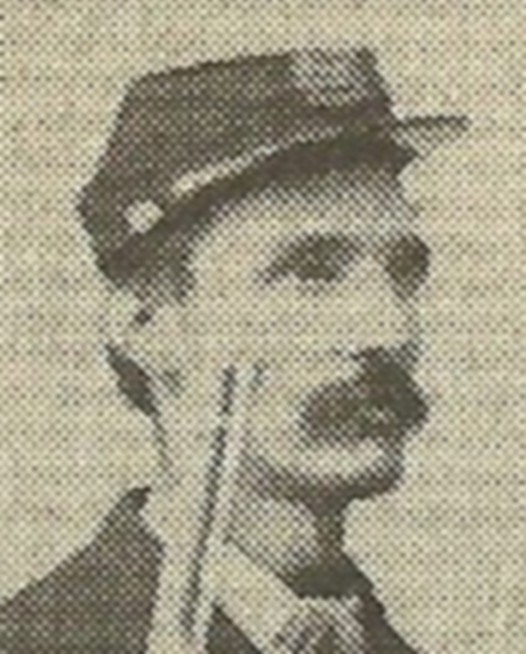 The obituary of William H. Sites appeared in the Elizabethville Echo in 1929: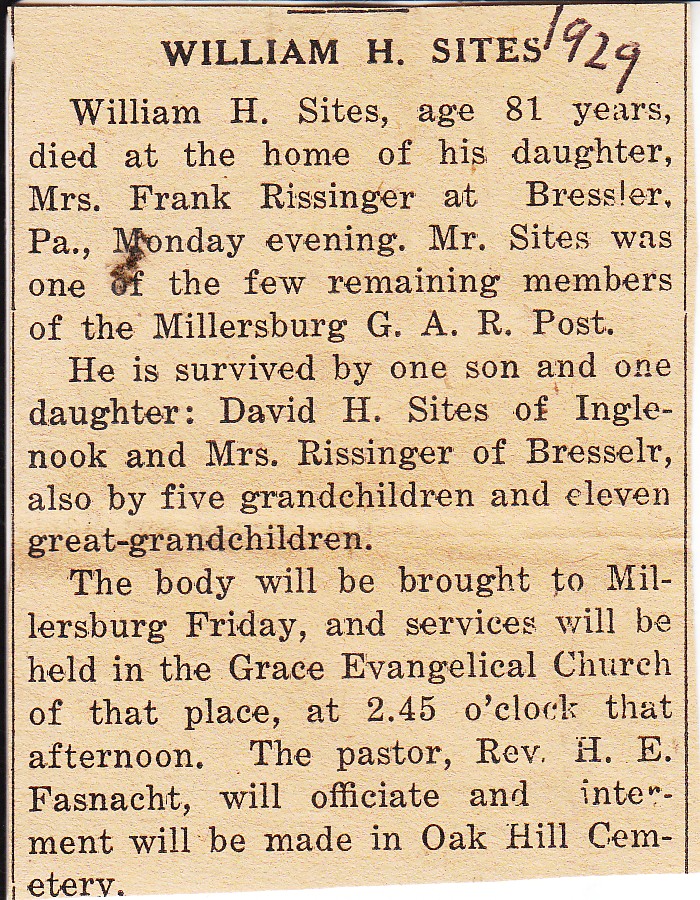 WILLIAM H. SITES

William H. Sites, age 81 years, died at the home of his daughter, Mrs. Frank Rissinger, at Bressler, Pennsylvania, Monday evening.  Mr. Sites was one of the few remaining members of the Millersburg G.A.R. Post.


He is survived by one son and one daughter:  David H. Sites of Inglesnook and Mrs. Rissinger of Bressler, also by five grandchildren and eleven great-grandchildren.

The body will be brought to Millersburg Friday, and services will be held in the Grace Evangelical Church of that place, at 2:45 o'clock that afternoon.  The pastor, Rev. H. E. Fasnacht, will officiate and interment will be made at Oak Hill Cemetery.
No record has been found indicating that William H. Sites actually served in the Civil War.  His post-Civil War Regular Army Service was noted in the 1890 Veterans' Census of Millersburg, Dauphin County, Pennsylvania:
The above document gives the service dates as 19 March 1866 through 14 April 1869, in the 31st United States Reserve, Company H, as a Private.
According to on-line genealogical records William H. Sites was born in April 1848.
His name does appear on the Millersburg G.A.R. Monument as a Civil War veteran and member of the G.A.R.:

A pension application was submitted on 10 June 1878 but the card notes that Sites served in the Indian Wars.  He did not receive a pension for Civil War service.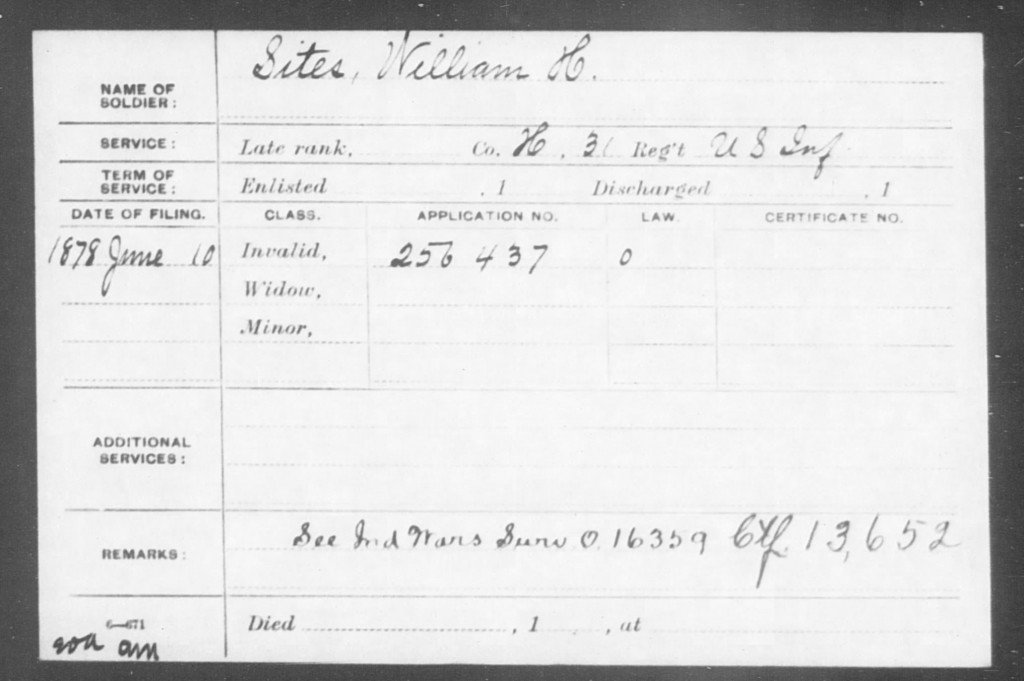 The grave marker of William H. Sites has not yet been photographed for the Civil War Research Project.
The portrait of William H. Sites shown at the top of this post, was cropped from a G.A.R. group photo of six veterans who were members of the Kilpatrick Post No. 212 of Millersburg.  An original copy of the photograph is on display at the Historical Society of Millersburg and Upper Paxton Township Museum.
Additional information is sought on William H. Sites and his family – particularly stories and other pictures.  Add information in the "Comments" section of this post or submit by e-mail.