Posted By Norman Gasbarro on November 30, 2013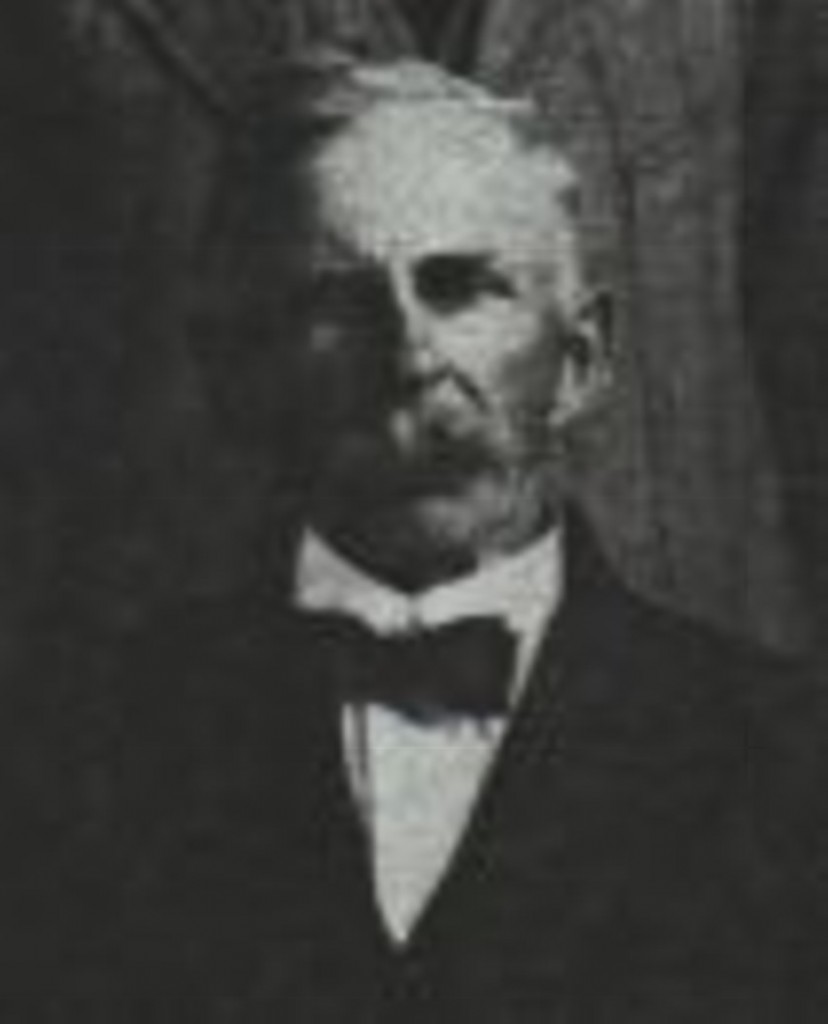 Theodore Jury, born 9 March 1844, at Millersburg, Dauphin County, Pennsylvania, was the first son of Samuel Jury and his wife Mary Ann [Gray] Jury.  He is described as having gray eyes, light hair, light complexion and was five feet seven inches tall in 1864 at age 19  He was a tool dresser/blacksmith.
He is the same Theodore Jury whose name appears on the Civil War Memorial in the heart of Millersburg.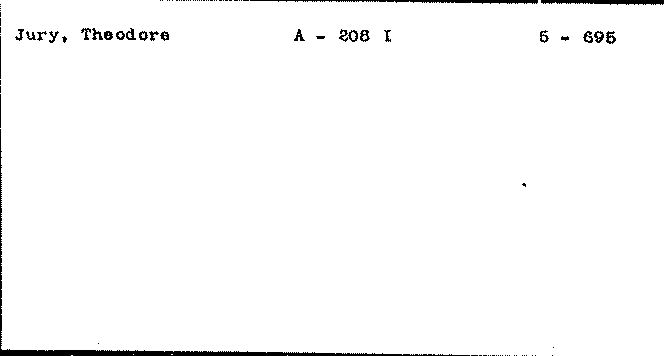 Theodore Jury enlisted in Company A, 208th Regiment of Pennsylvania Volunteer Infantry [208th Pennsylvania Infantry], on 27 August 1864; his Post Office address at that time was Berrysburg, Pennsylvania.  He was mustered in at Harrisburg on 30 August 1864 and was credited to Eldred Township, Schuylkill County.
Following his discharge on 1 June 1865 he moved back to Millersburg where he remained until migrating to Kansas in 1876.  Much information about him and his family is found on his application for a pension in which he was required to list his wife, children, parents, and his brothers and sisters.
When he died, the Petition for Letters of Administration was signed by his son Herbert W. Jury, dated 23 June 1922.
Theodore Jury was married to Mary Elizabeth Link on 31 December 1867 by Rev. Alexander M. Wiggins at the Methodist Episcopal Church, Millersburg.  They both died in Ellsworth County, Kansas, Theodore on 22 June 1922, and Mary Elizabeth on 27 January 1908.
Mary Elizabeth Link was born in Pottsville, Schuylkill County, 16 October 1848, the first child of Dr. William E. Link (182-1854) and his wife, Margaret Elizabeth [Zartman] Link 1827-1907).  Mary Elizabeth's parents are buried at Millersburg where they resided and where they were married in 1847.  Dr. Link graduated from Jefferson Medical School in Philadelphia in 1845.
The Jury Family History states that in 1870, Theodore Jury and his family migrated to Kansas but then returned to Pennsylvania in 1881.  In 1891, they returned to Kansas and finally settled in Langley, Ellsworth County, Kansas.  This information as to the year they returned to Pennsylvania may not be accurate since one of the sons was born in Kansas in 1883.  In a biography of one of Theodore's sons, Dr. Herbert William Jury, different dates are given for the return to Pennsylvania.
The children born to Theodore and Mary Elizabeth were:
Lotta "Lottie" Jury, born 14 September 1868 at Millersburg.
Charles Link Jury, born 29 January 1870 at Millersburg.
Herbert William "Bert" Jury, born 22 April 1874, at Millersburg.
Chester Arthur Jury, born 18 October 1883, at Langley, Kansas.
When Mrs. Theodore Jury died in February 1908, the Ellsworth Reporter stated:
[She] was a sincere and devout Christian.  She was converted in early life and united with the Evangelical Church of which body she remained a member to the time of her death.

Although her last illness was of short duration she doubtless suffered for years more than anyone can tell, for she bore her affliction with the highest Christian patience and never complained.

Mrs. Jury had a wide acquaintance and she will ever be remembered as a kind neighbor, a true friend as one ever ready to speak a cheerful word and do a kindly act.  She was greatly beloved by the people of her community, and visitors to Langley who were entertained at her home will miss the gentiel and accommodating hostess who so carefully looked after their comfort.  She was a fond and loving mother and wife, and the sympathy of all the friends of the family goes out in unstinted measure to the sorrowing husband and children.  [from A Portrait of Our Ancestors, by Irene Parrish Jury, p. 43.18.].
Theodore and his wife are buried at Old Ellsworth Cemetery, Ellsworth, Kansas.
—————————–
The Pennsylvania Veterans' File Card is from the Pennsylvania Archives.