Posted By Norman Gasbarro on November 14, 2013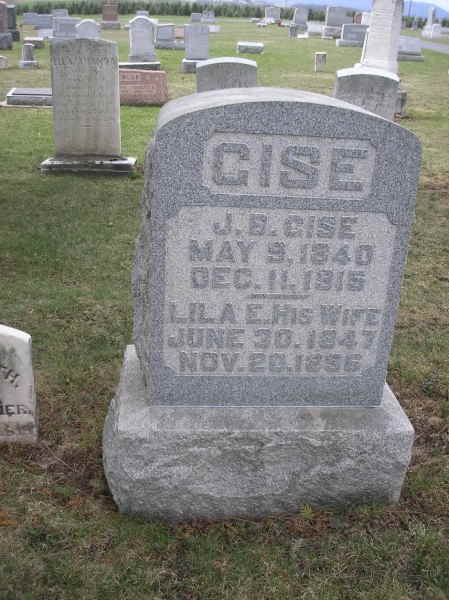 The obituary of John B. Gise was recently located the Elizabethville Echo, 16 Dec 1915:
WAR VETERANS DEATH AT GRATZ

John B. Gise, who had been declining in health for several years died at home 11 December (Saturday) age 75 years, 7 months, 2 days.  He was confined to his bed for two weeks.  He was a son of Benjamin Gise and Margaret Gise, born Lykens Township, 9 May 1840, married Lila Boyer had 10 children, 6 deceased.  His wife died 19 years ago.  Surviving are two sons, two daughters, 8 grandchildren, 1 grandson, three sisters.  He was a Civil War veteran of 210th Regiment, Company H, Pennsylvania Volunteers [210th Pennsylvania Infantry].  Funeral by Rev. J. K. Hoffman officiating, buried Evangelical Cemetery [Gratz Union Cemetery].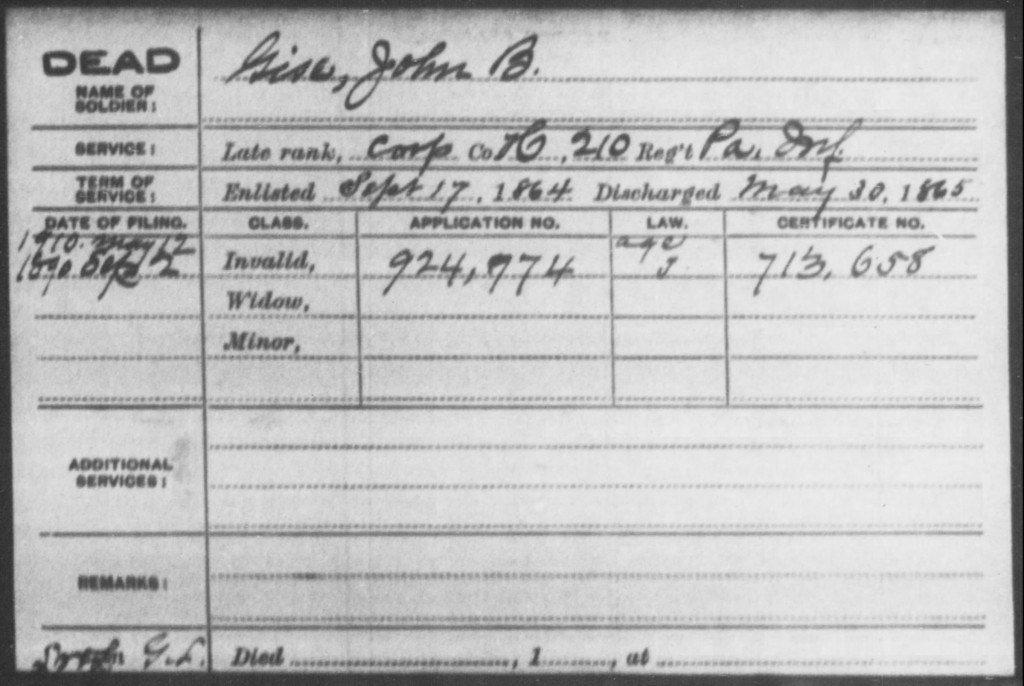 John B. Gise applied for a Civil War invalid pension in 1890, which he received until he died.  Since his wife died before he did, there was no widow's pension.
Previously, John B. Gise was mentioned in They Served Honorably in Company H – 210th Pennsylvania Infantry;  John W. Hoffman – Teacher, Farmer, and Stockman of Gratz and Lykens Township; and Gratz During the Civil War – Cemeteries (Part 1).