Posted By Norman Gasbarro on October 20, 2013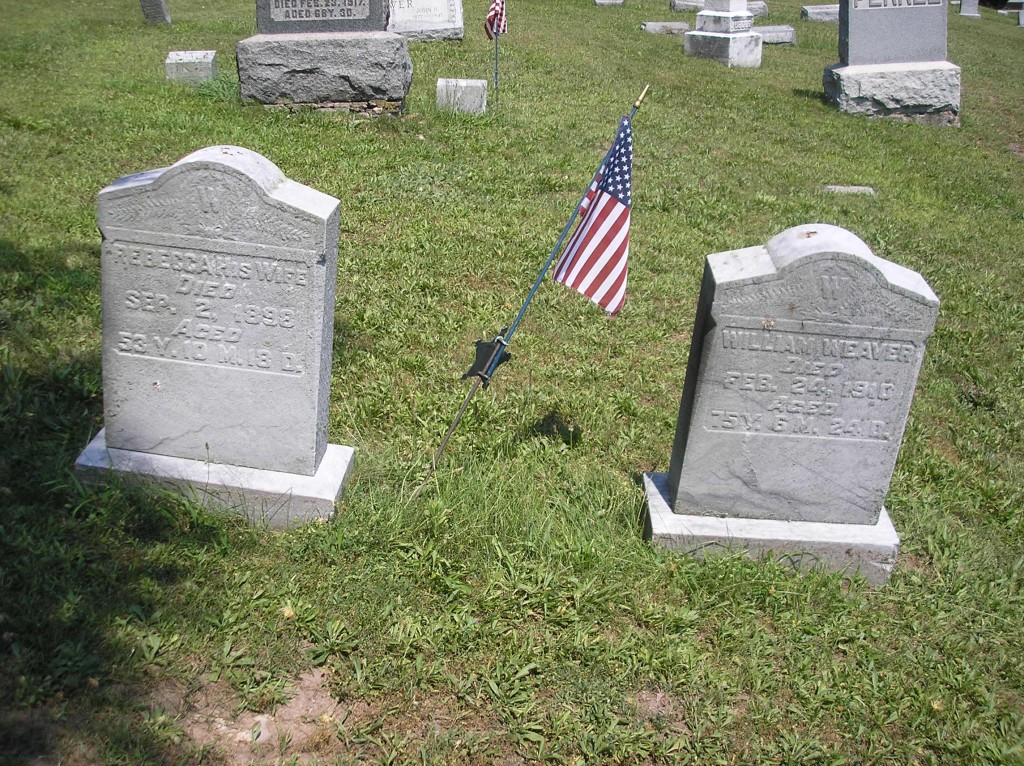 Finding the obituary of the William Weaver or Wilhelm Weaver who served in the 177th Pennsylvania Infantry has helped clarify some information about him.  The obituary appeared in the West Schuylkill Herald on 4 March 1910:
WILHELM WEAVER

A funeral cortege passed through town on Saturday forenoon bearing the remains of an old soldier to his last resting place in Hoffman's Cemetery.

Wilhelm Weaver was a member of Company I of 177th Regiment Pennsylvania Drafted Militia and served in the Civil War from 25 November 1862 to 5 August 1863, B. J. Evitts, Captain.  He was born on the Weaver homestead about one mile east of town in Lykens Township and died at the home of Adam Schreffler in Mifflin Township with whom he lived since his house and barn burned four years ago.  He was 75 years old.  Rev. C. P. Wehr and H. H. Krauss had the service.  He is survived by Clara, Harrison, Riley, John and Peter.  Also two sisters, Mary and Emma.
Previously on this blog, information appeared about a William Weaver who served in Company I of the 177th Pennsylvania Infantry as a Private.
Hoffman's Cemetery, also known as St. Peter's United Church of Christ Cemetery, is located in Lykens Township, Dauphin County, Pennsylvania.  Wilhelm's gravestone and that of his wife Rebecca are pictured at the top of this post.
Additional information is sought about William or Wilhelm Weaver.  Of particular interest are stories and pictures.  Send to the Civil War Research Project via e-mail, or attach comments to this post.