Posted By Norman Gasbarro on September 15, 2013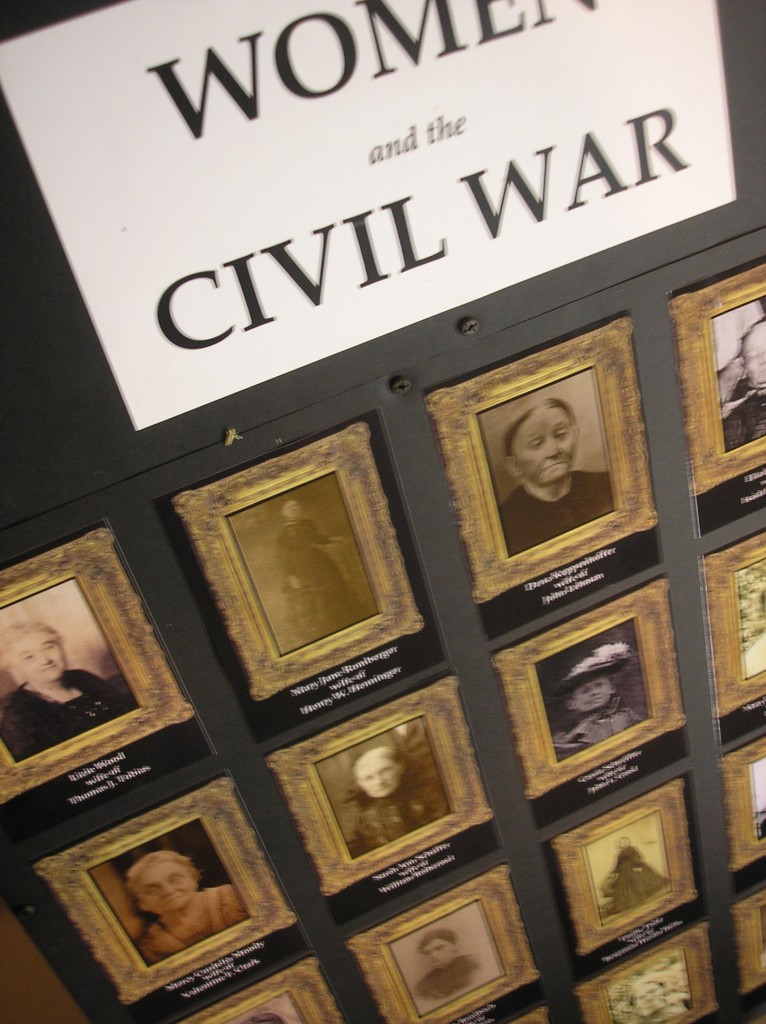 Women and the Civil War – Portraits and Stories is the newest exhibit of the Civil War Research Project   It will preview at the Gratz Fair, beginning today, Sunday, September 15, 2013, at 11 a.m., and continuing to Saturday, September 21, 2013, when the Fair closes.
The exhibit description states:
This portrait gallery is of women from the Lykens Valley and beyond who were influenced by or had an influence on the Civil War.  It includes mothers, wives and daughters of men of the Civil War generation.  A few of their stories have been briefly told here.  As part of the Civil War Research Project, photographs and stories of these remarkable women are being preserved for future generations.  Over time, much of this history has been lost, because it has not been recorded and saved.  For the 150th Anniversary of the Civil War, we have made it a priority to collect, record and preserve this valuable part of our heritage.
More than 175 photographs, most of which have been contributed by family members, are in the exhibit, and stories are told of a woman from Williamstown who followed a regiment to do its wash, a nurse from Pine Grove who died of disease during the war, a mother from Gratz who applied for pension benefits because she had no other means of support, a wife and mother who operated a farm in Hegins Township, a war bride from Lykens,  a daughter from Wiconisco who cared for her aged war-veteran father into the late 1940s, and other stories.
Additional preview pictures of the exhibit are shown below.  After the Gratz Fair concludes, the exhibit will be available to be loaned to interested historical/genealogical groups.