Posted By Norman Gasbarro on August 9, 2013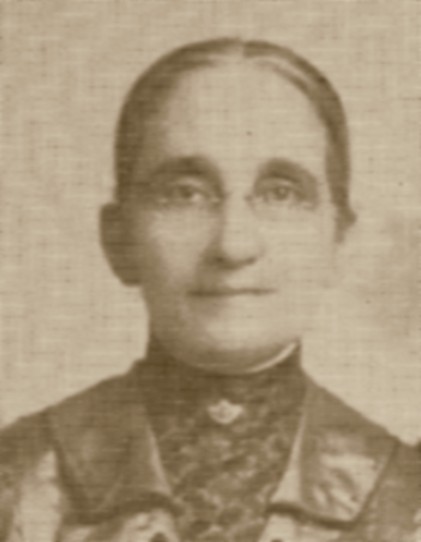 Many wives of Civil War veterans outlived their husbands by 20 or more years, and during their time as widows they collected government benefits as a result of their husband's Civil War service.  Such was the case of Amanda Barbara [Harper] Hepler, whose husband Isaac Hepler died on 23 July 1918.
When Mrs. Hepler died on 21 November 1938, her husband Isaac was not mentioned in the obituary which appeared in the Elizabeth Echo: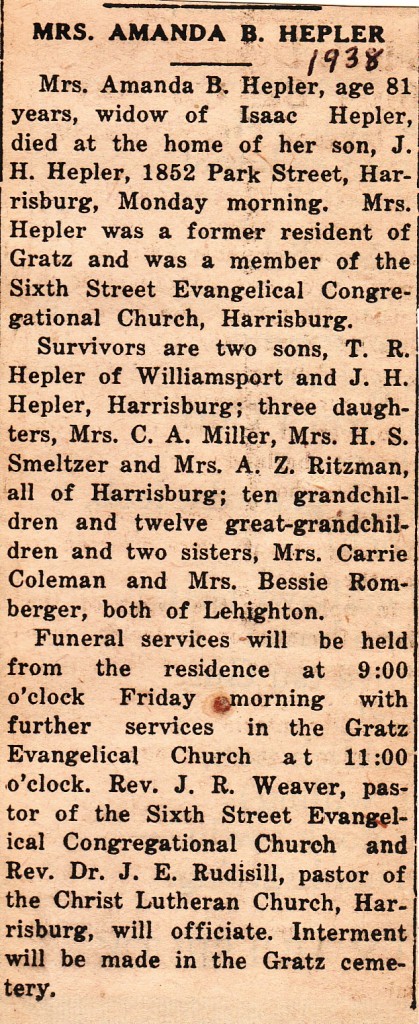 MRS. AMANDA B. HEPLER

Mrs. Amanda B. Hepler, age 81 years, widow of Isaac Hepler, died at the home of her son, J. H. Hepler, 1852 Park Street, Harrisburg.  Mrs. Hepler was a former resident of Gratz and was a member of the Sixth Street Svangelical Congregational Church, Harrisburg.

Survivors are two sons, T. R. Hepler of Williamsport and J. H. Hepler, Harrisburg; three daughters, Mrs. C. A. Miller, Mrs. H. S. Smeltzer, and Mrs. A. Z. Ritzman, all of Harrisburg; ten grandchildren and twelve great-grandchildren and two sisters, Mrs. Carrie Coleman and Mrs. Bessie Romberger, both of Lehighton.

Funeral services will be held from the residence at 9:00 o'clock Friday morning with further service in the Gratz Evangelical Church at 11:00 o'clock.  Rev. J. R. Weaver , pastor of the Sixth Street Evangelical Congregational Church and Rev. Dr. J. E. Rudisill, pastor of the  Christ Lutheran Church, Harrisburg, will officiate.  Interment will be made in the Gratz Cemetery.
Mrs. Amanda B. Hepler's application for a widow's pension occurred just after her husband died in 1918: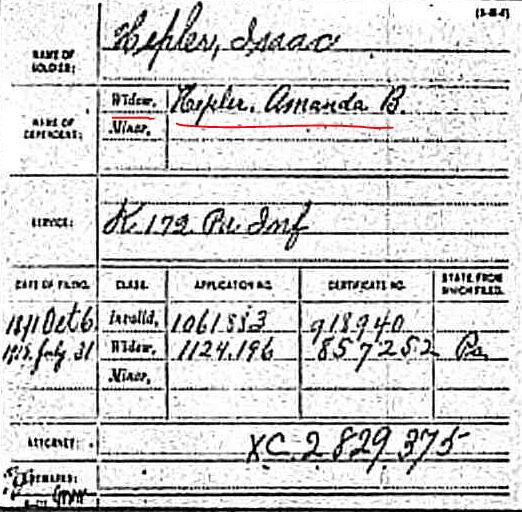 Late in her life, she posed for a picture with a friend in the rear of one of the homes she lived in in Gratz:
Amanda B. [Harper] Hepler shares a grave marker with her husband at the Gratz Union Cemetery: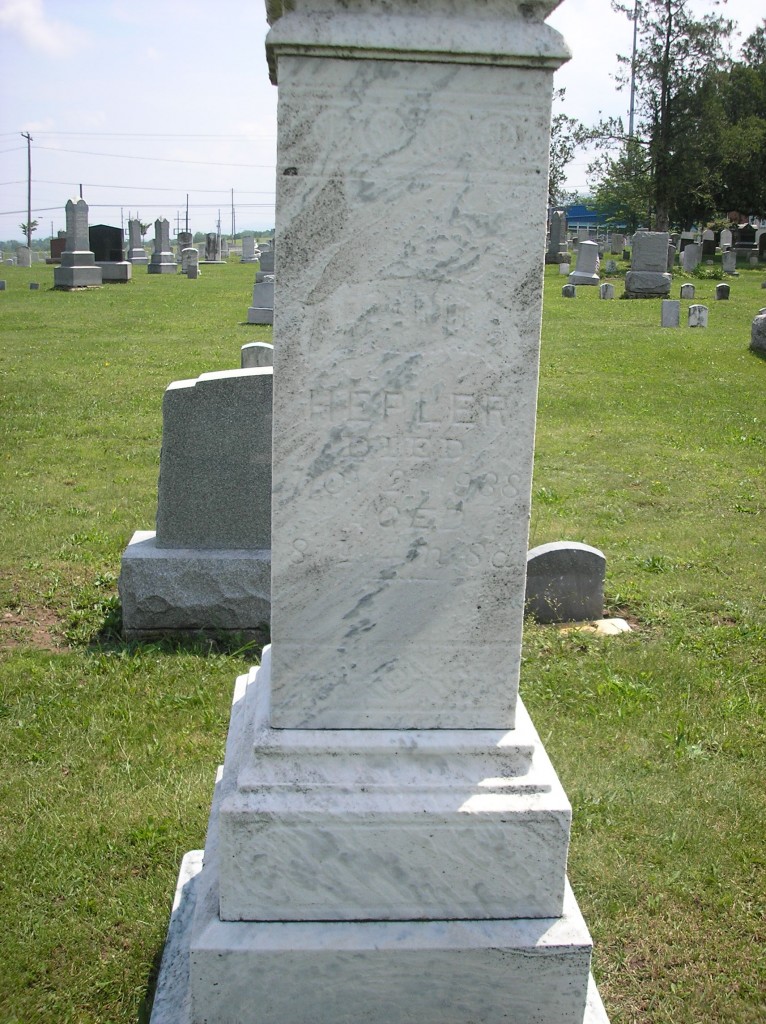 —————————–
The pictures of Amanda B. [Harper] Hepler and the obituary are from the collection of the Gratz Historical Society.