Posted By Jake Wynn on June 27, 2013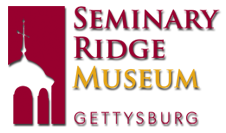 Located on the grounds of the Lutheran Theological Seminary in Gettysburg, Pennsylvania, the Seminary Ridge Museum is destined to become another part of the community devoted to commemorating the battle that once took place there.
High atop the western flank of the town of Gettysburg lies the Museum, its majestic brick architecture topped with a cupola. The building became a focal point during the first day of the Battle of Gettysburg.  The cupola served as an observation post for both Union and Confederate generals as the tide of battle turned.  The Seminary then began its time as a field hospital, treating the wounded of both sides in months following the July fighting.
The Seminary Ridge Museum is scheduled to open on July 1, 2013. This important date marks the 150th anniversary of the fighting that surrounded the Seminary and later resulted in the largest battle ever fought in the Western Hemisphere.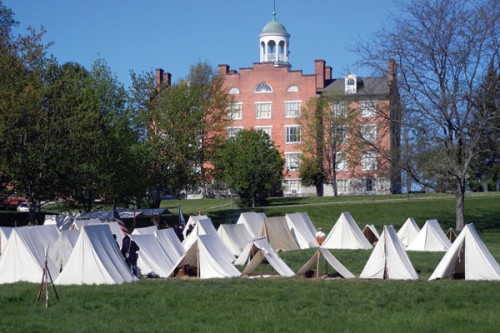 I had the great pleasure of receiving a preview tour of the museum during April 2013, as the final preparations for the opening got underway. I came away astounded. The building has so much history locked within its walls. The building, now surrounded by a campus of other buildings, sits high above the battleground that once enveloped the small town of Gettysburg.
The layout of the museum breaks down into floor-by-floor exhibits. The first floor has space reserved for special exhibits and galleries, as well as handling visitor services. Exhibits upstairs include examinations of faith and the Civil War, slavery and emancipation, and the politics of slavery. A whole floor consists of interpretation of the first day of Gettysburg and the aftermath of the battle including the building's usage as a hospital for the wounded multitudes.
The museum brings to life those days 150 years ago where our nation squared off over the issue of slavery. Interpretive exhibits tell stories using narration, video, and music to convey the feelings and emotions prevalent during the battle and throughout the time period.
The most fascinating piece of the museum, however, is the opportunity to climb to the top of the cupola. The climb takes you through the attic and to the vista atop the building. A 360-degree view of the battleground and the town of Gettysburg spreads out beneath you. For miles to the west, undulating ridge lines mark the areas where the famous battle began.
The Seminary Ridge Museum will be a wonderful addition to the Gettysburg interpretave system and will depict a section of the battlefield that is sometimes overshadowed by places like Little Round Top, Devil's Den, or Pickett's Charge.