Posted By Jake Wynn on June 24, 2013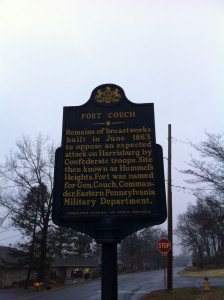 Fort Couch —

Remains of breastworks built in June 1863 to oppose an expected attack on Harrisburg by Confederate troops. Site then known as Hummels Heights. Fort was named for Gen. Couch, Commander, Eastern Pennsylvania Military District.
On a rainy day in late March, I had the opportunity to visit the remains of Fort Couch, a former earthworks on the heights above Lemoyne, PA and across the Susquehanna River. The fort was hastily constructed in the late days of June in anticipation of a Confederate assault on Pennsylvania's capital city.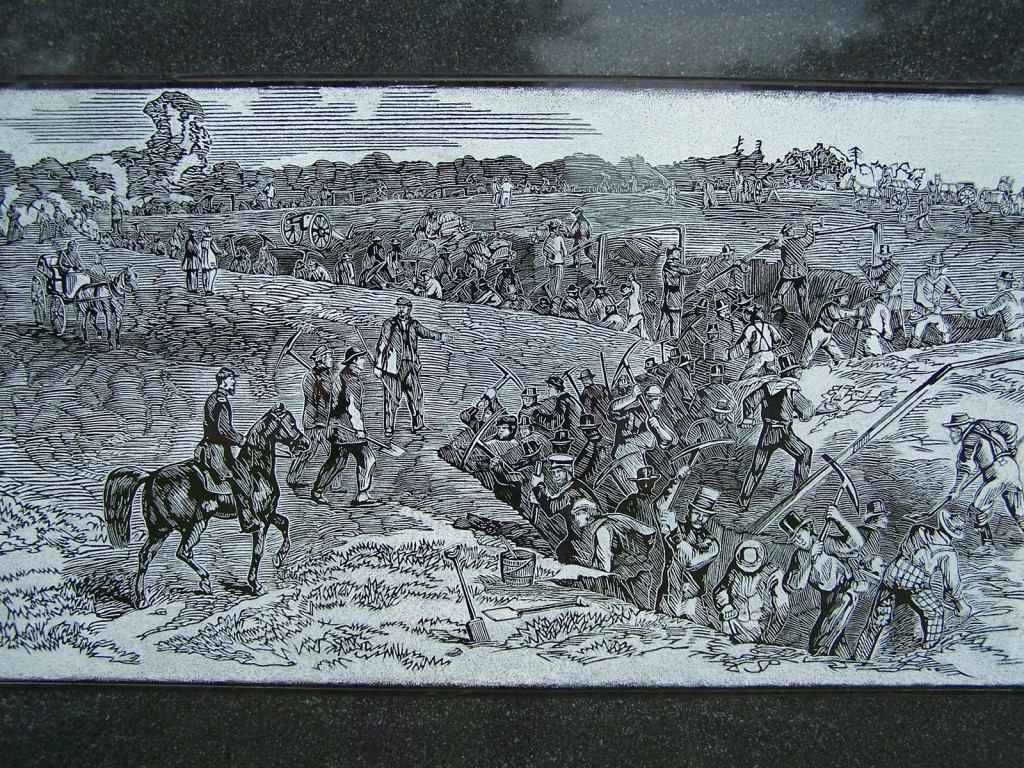 This inscription resides on a monument located within the remains of the fort.  It depicts the motley group of railroad workers, soldiers, and civilians who helped to dig the breastworks on the heights.  They included African American refugees from southern Pennsylvania, who fled from the Confederate invasion of Pennsylvania and the fear of being kidnapped into slavery.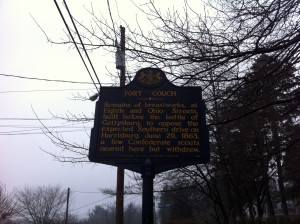 Remains of breastworks on Eight and Ohio Streets built before the battle of Gettysburg to oppose the expected Southern drive on Harrisburg. June 29, 1863, a few Confederate scouts neared here but withdrew.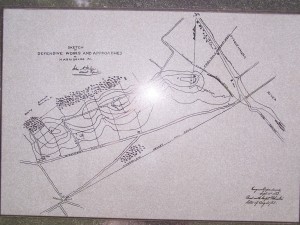 This inscription, also on a monument at the site shows the series of forts that helped defend Harrisburg and several Susquehanna River crossings.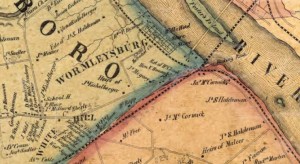 The heights above Lemoyne and Wormleysburg commanded an area of great strategic importance. Two railroads, the Northern Central and the Cumberland Valley intersected at this point. Two bridges and a ford were also in the general vicinity. In placing the fort in this location, General Darius Couch could oppose any Confederate push to cross the river and seize Harrisburg.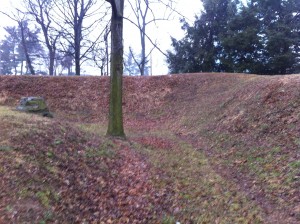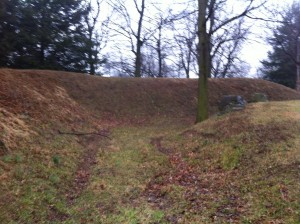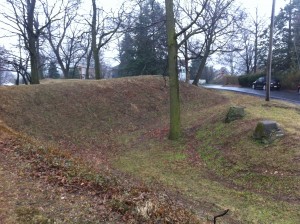 Although little remains of the fort today, a one block area at the intersection of Eighth Street and Ohio Avenue in Lemoyne remains essentially as it was during 1863. Although the fort was never fully completed, the remains show the size and depth of the entrenchments. The areas shown above would have held several cannons that covered the approaches to the bridges and the capital.
A great blog post, done by a former intern at Gettysburg can be found here. More information about the site and its significance to the Civil War, Explore PA history runs a fantastic website.
More information about Fort Couch, the neighboring forts, and the 1863 Invasion of Pennsylvania, stay tuned to the Civil War Blog during the summer of 2013.