Posted By Brian Tomlin on May 31, 2013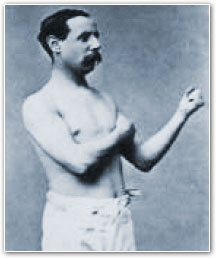 May 5. Joe Coburn KOs Mike McCoole for US boxing title in 63rd round. Coburn came to the United States at an early age and settled in New York City. He became an apprentice bricklayer and during his spare time studied boxing.  He was soon getting the best of the top local sparring partners and turned professional in 1856. In his first recorded bout he met Ned Price at Spy Pond in Boston. The two battled for 3 hours and 20 minutes before the sun went down and darkness ended the fight (D 160). Coburn, who stood 5' 9" and weighed between 185-192 pounds, was an extremely fast fighter with instinctive boxing skill and a great ability to absorb punishment and battle on. Undefeated throughout his career, Coburn defeated Mike McCoole on May 5, 1863 in 67 rounds.
May 8. Confederación Granadina becomes Estados Unidos de Colombia. The civil war between 1860-1862 resulted in the dissolution of the Granadine Confederation. The liberal leader, General Tomás Cipriano de Mosquera, defeated the conservative government of President Bartolomé Calvo in 1862 and was installed as new leader. Much power was distributed back to the states from the government in Bogotá.
Following the reforms of earlier years, before the creation of the new federation, the liberals aimed to build the United States of Colombia upon a decentralized, free market system. As with previous liberal presidencies, such as de Mosquera's first two terms as president, a tough stance towards the Catholic Church was taken, much to the dismay of conservatives. Land held by the Church was seized and transferred to industrialists and the influence and rights of the Church was severely limited. After several years of intermittent civil wars, in 1886 the Colombian Conservative Party led by President Rafael Núñez proclaimed a new constitution of centralist character that abolished the United States of Colombia and created the Republic of Colombia.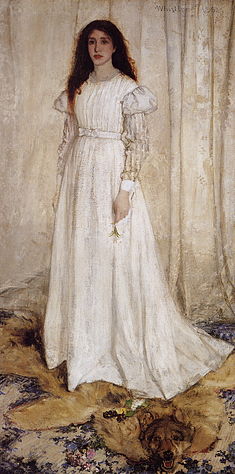 May 17.  Opening of first art exhibition of the Salon des Refusés in Paris in which Manet exhibits Le déjeuner sur l'herbe and two other paintings; Whistler exhibits Symphony in White, No. 1: The White Girl (shown at left); this was also the first exhibition of Cézanne's work. The term avant-garde was coined in association with this exhibition. 
May 23. Organization of the Seventh-day Adventist Church in Battle Creek, Michigan.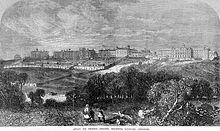 May 27.  Broadmoor Criminal Lunatic Asylum at Crowthorne receives its first patients.