Posted By Norman Gasbarro on March 27, 2013
Today's blog post continues a multi-part series on the Petersburg National Battlefield – that portion of the battlefield which made up the Eastern Front, where the opening assaults and the Battles of the Crater and Fort Stedman occurred.  All parts of the series can be accessed by clicking on the series title here, Touring the Petersburg National Battlefield.  Recent photographs taken at the battlefield are interspersed with the official, interpretative statements made at the various tour stops as well as statements from the National Park Service brochures and web site.  Many men from the Lykens Valley area participated in this battle and the Battle of the Crater itself was noteworthy for the participation of coal miners from Schuylkill County.
Continuing now to Stop 4, Harrison Creek.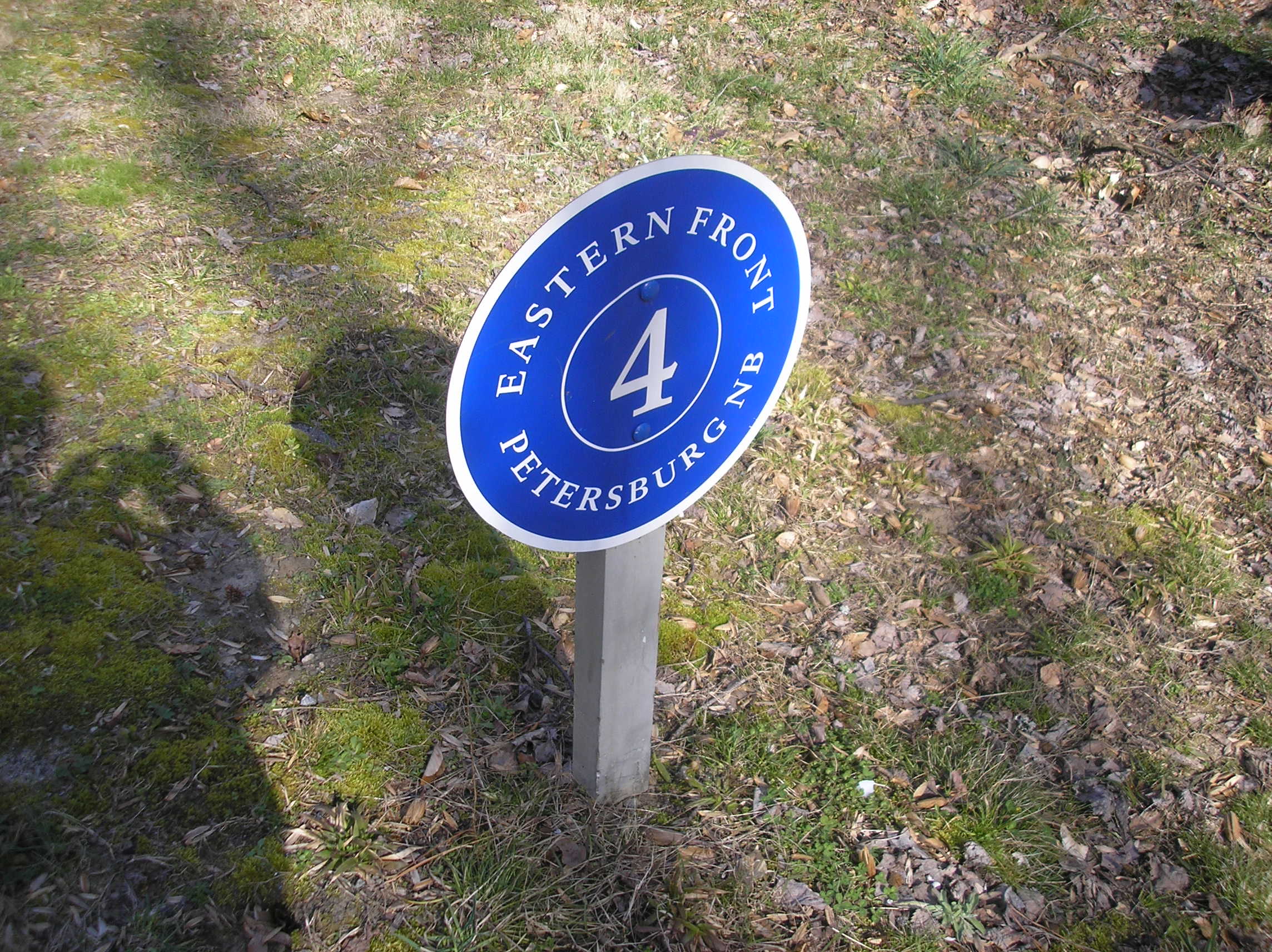 Driven from their original line in the opening battle, Confederate forces fell back and dug in along this stream.  Here they held for two days, finally withdrawing to a new line closer to Petersburg, which they held until the fall of the city.  In March 1865 the main Confederate advance of Lee's last offensive (the Battle of Fort Stedman) was stopped along this stream.
Twice during the Siege of Petersburg, Harrison's Creek became a dividing point between contending armies.

14 June 1864: After being driven out of the Dimmock Line, the outnumbered Confederate defenders of Petersburg formed a new line on the heights across this stream.  They held this position until 17 June 1864 –weathering repeated Union attacks – then pulled back safely to the line they would hold for the remainder of the siege, a half mile west of here.
25 March 1965:  Harrison's Creek also marks the farthest advance of Lee's last offensive.

After breaching the Union line at Fort Stedman, Confederates under Brigadier General James A. Walker advanced to and beyond Harrison's Creek.  Pennsylvanians of Brigadier General John Hartranft's Union division rushed from their camps to meet the attack.  Volleys rolled across the fields here; soon the overmatched Confederates retreated to Fort Stedman and, eventually to their own lines.
On now to Stop 5… the series continues tomorrow.