Posted By Norman Gasbarro on March 19, 2013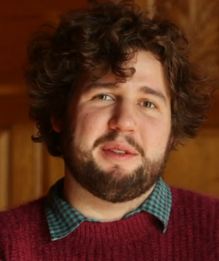 A message from Alex Fofonoff:
I am in my last year at NYU Tisch for film, and about to embark on my thesis film. It is a 19th century post Civil War period piece that deals with how returning soldiers dealt with not only the transition from war to peace, but a national transition, how to accept half the country that's been considered an enemy for the last four years, and what price is paid for that acceptance.
I recently launched an indiegogo campaign, in an attempt to have my project crowd-funded (small donations from a lot of people). I am trying to reach out to groups and individuals that are passionate and invested in such an important part of our nation's history, which is why I'm contacting you. In this message, I've included a link to the indiegogo page.


http://www.indiegogo.com/kingdomcomingthefilm/x/291644
In the gallery section, you can find a book I've put together that discusses the project in much more detail:
http://www.indiegogo.com/kingdomcomingthefilm/x/291644?c=gallery
I would appreciate any sort of promotion you could give it, as I truly believe this is one story that is dying to be told and has yet to be given the attention it deserves. If you know of any other writers that would be interested in helping me get the word out, let me know.
Thank you for your time,