Posted By Brian Tomlin on February 28, 2013
February 1863
February 2: American writer Samuel Clemens begins using the pen name "Mark Twain" for the first time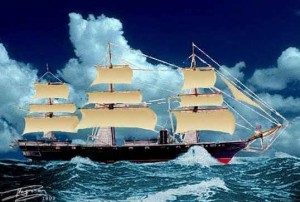 February 7: The HMS Orpheus (built 1860) sinks attempting to enter Manukau Harbor, which was not in its intended route. The ship was behind schedule and attempted to take a short cut  while delivering supplies for the New Zealand wars. 189 of the ship's crew of 259 died.
February 10:The first U.S. patent for a fire extinguisher , by Alanson Crane, of Virginia. The tube-container was a step up from the fire suppression glass "grenades" that were previously the most popular form of emergency firefighting.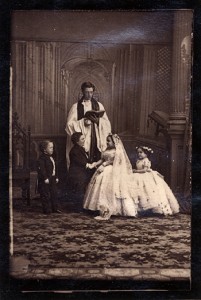 February 10: Famous little person and circus performer Gen. Tom Thumb, married another little person, Lavinia Warren, at a ceremony in New York City. Promoter P.T. Barnum, who was Tom's employer, sold tickets to the event.
February 17: First meeting of the "Committee of Five," in Geneva, Switzerland, a group that was the foundation of the International Red Cross.