Posted By Brian Tomlin on January 31, 2013
This monthly column seeks to provide a context for events going on during the Civil War era that are not directly war related. This column will appear around the last  day of the month and will summarize the historically significant events from around the world 150 years ago.
January 1863
January 1: Lincoln issues Emancipation Proclamation
January 1: Franz Schubert's "Missa Solemnis" premiers in Leipzig
January 4: 4-wheeled roller skates are patented by James Plimpton of New York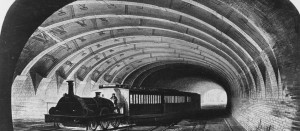 January 10: First underground railroad opens in London. From London Underground site: "January 10, 1863 is a memorable date for Londoners. Then The Underground is placed in operation – the first subway system in the world. It is only 5 km long and connects the station "Paddington"and "Faringdon" but the first day 40,000 passengers used the underground transport. Today, 12 lines with total length of 408 km and 275 stations knitted the metropolitan in London."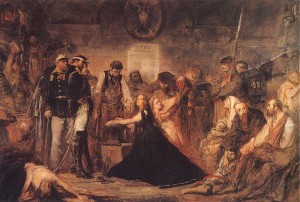 January 10: January Uprising begins in Poland. A protest against Polish men being conscripted into the Imperial Russian Army. Discussion of the protest as well as an explanation of the painting marking the January Uprising
.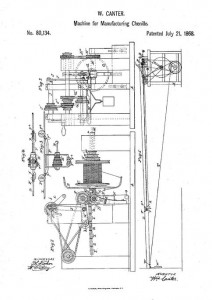 January 13: Chenile manufacturing machine patented by William Canter, New York City. Photo shows the plan of the improved machine which was patented in 1868.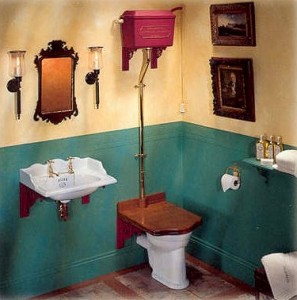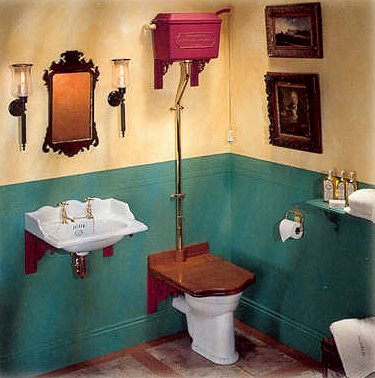 January 13: Thomas Crapper pioneers one-piece pedestal flushing toilet, which was called the Valveless Waste Preventer and had only one moving part. Crapper did not invent the flushing toilet but made several improvements to the design and help popularize the toilet in homes. The photo is an original of the Valveless Waste Preventer.
January 15: First newspaper ever printed on wood-pulp paper, the Boston Morning Journal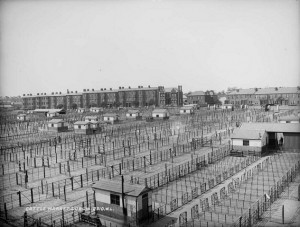 January 21: City of Dublin, Ireland leases part of its Cattle Market for 100,000 years. The market remained open until the 1970s. The photo shows the market around 1900.