Posted By Norman Gasbarro on December 10, 2012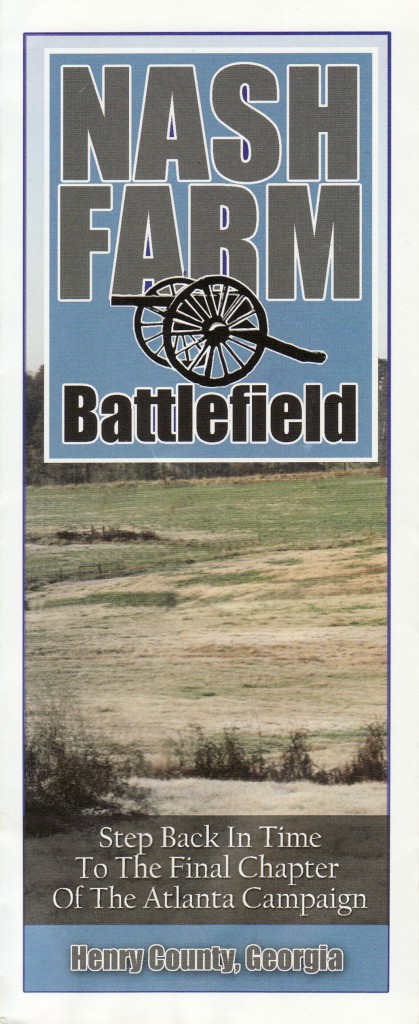 The Nash Farm is located in the western part of Henry County, Georgia, 21 miles south of Atlanta, at 4361 Jonesboro Road.  It is about five miles west of Exit 221 of I-75.  During the Civil War, it was a Confederate campsite and was the location of the largest cavalry raid the state's history – which was conducted by Union General Hugh Judson Kilpatrick, after whom the G.A.R. Post in Millersburg, Dauphin County, Pennsylvania was named.  Participating in the cavalry corps led by Kilpatrick was the 7th Pennsylvania Cavalry which included many men from  the Lykens Valley area.  According to local (Henry County) information, the Nash Farm site is one of the "few Civil War battlefields that remain intact, meticulously preserved" – which allows visitors to re-visit the final days of Gen. William T. Sherman's Atlanta Campaign – much as it may have appeared at the time to the participants.
When the battle site was visited in the summer of 2010, it was under construction and the pictures shown below do not reflect how the Nash Farm looks today.  For an update on the current status of the Nash Farm, visit their web site.
In the post tomorrow, more details about the Kilpatrick Cavalry Raid will be presented.