Posted By Norman Gasbarro on December 19, 2012
Grant Park is located in the City of Atlanta, Georgia, and can easily be reached from I-20 at Exit 59a, Boulevard Avenue.  Also at the same location, is the Cyclorama, featuring a visual, music and narration depiction of the Battle of Atlanta; the Civil War Museum, with the "Texas," one of the locomotives involved in the Great Locomotive Chase; and Zoo Atlanta.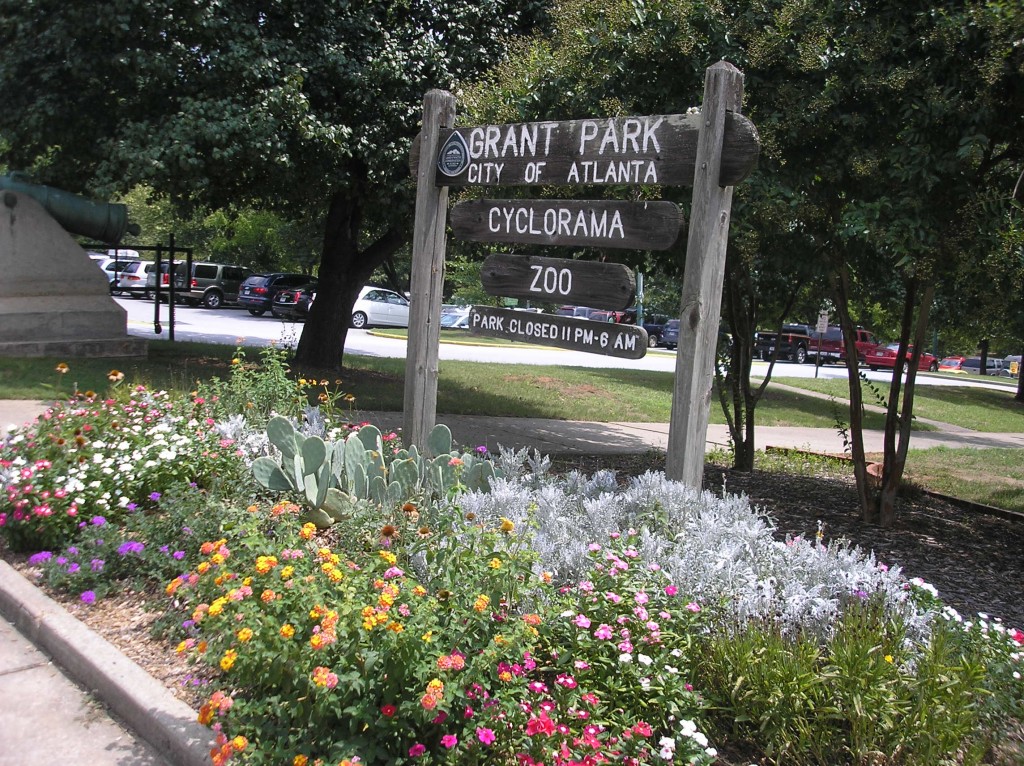 A Georgia Historical Marker tell the history and significance of the park: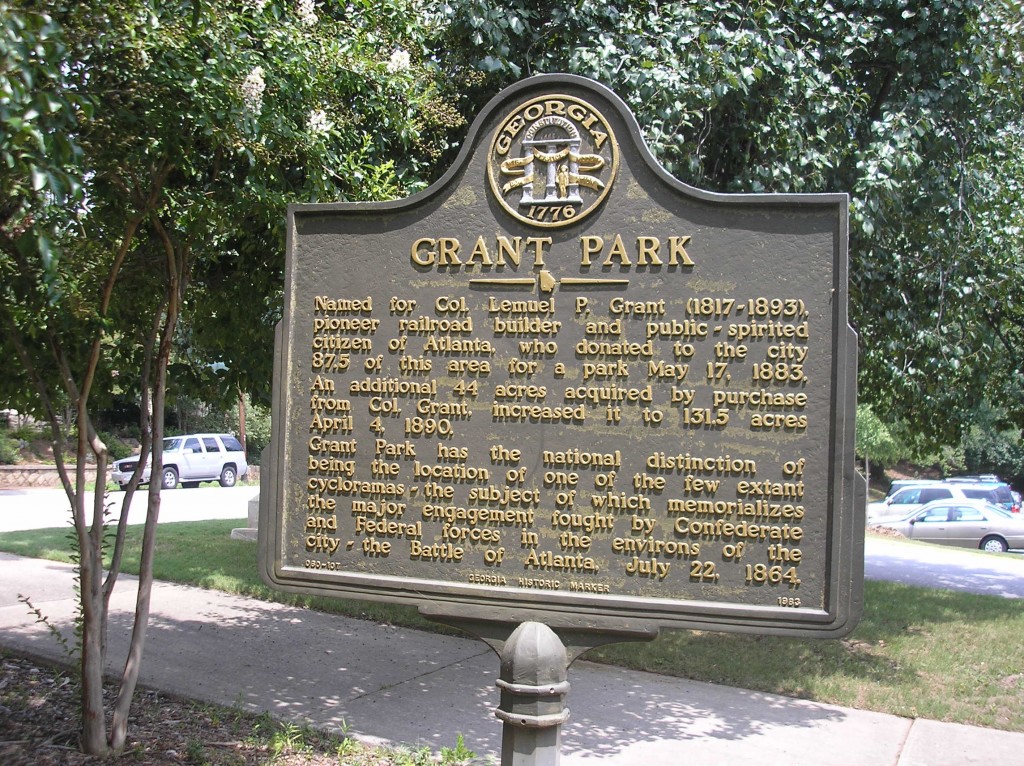 GRANT PARK

Named for Col. Lemuel P. Grant (1817-1893) pioneer railroad builder and public-spirited citizen of Atlanta who donated to the city 87.5 of this area for a park, 17 May 1883.  An additional 44 acres acquired by purchase from Col. Grant increased it to 131.5 acres, 4 April 1890.

Grant Park has the national distinction of being the location of one of the few extant cycloramas – the subject of which memorializes the major engagement fought by Confederate and Federal forces in the environs of the city – the Battle of Atlanta, 22 July 1864.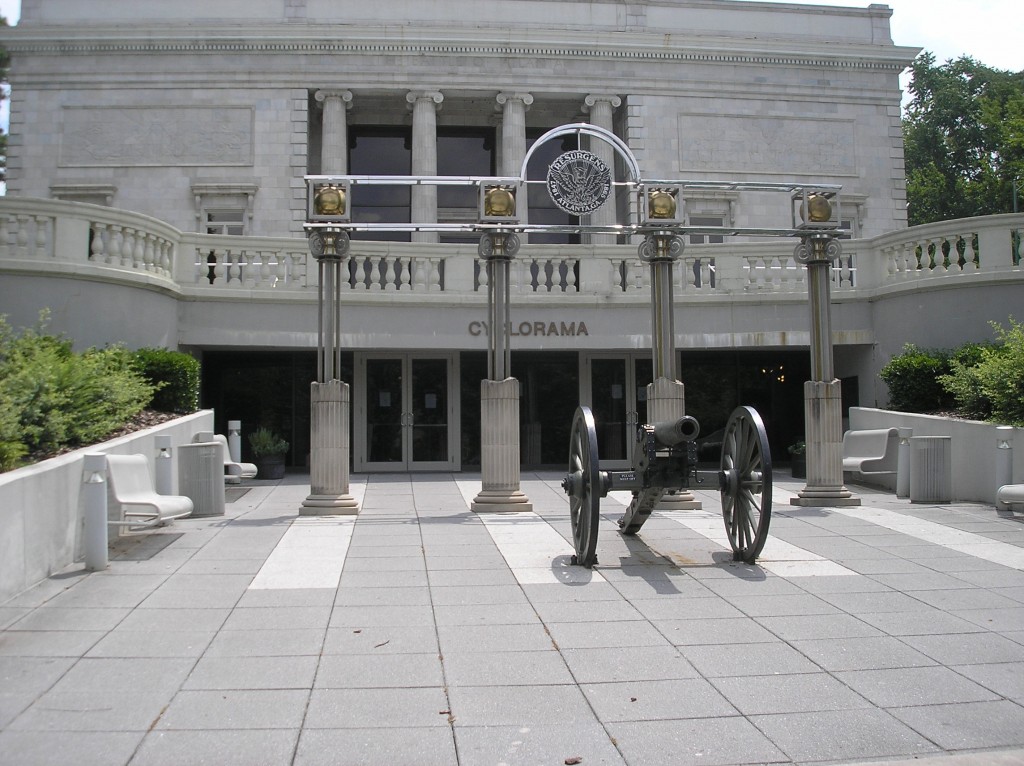 The building which houses the cyclorama also includes the Civil War Museum.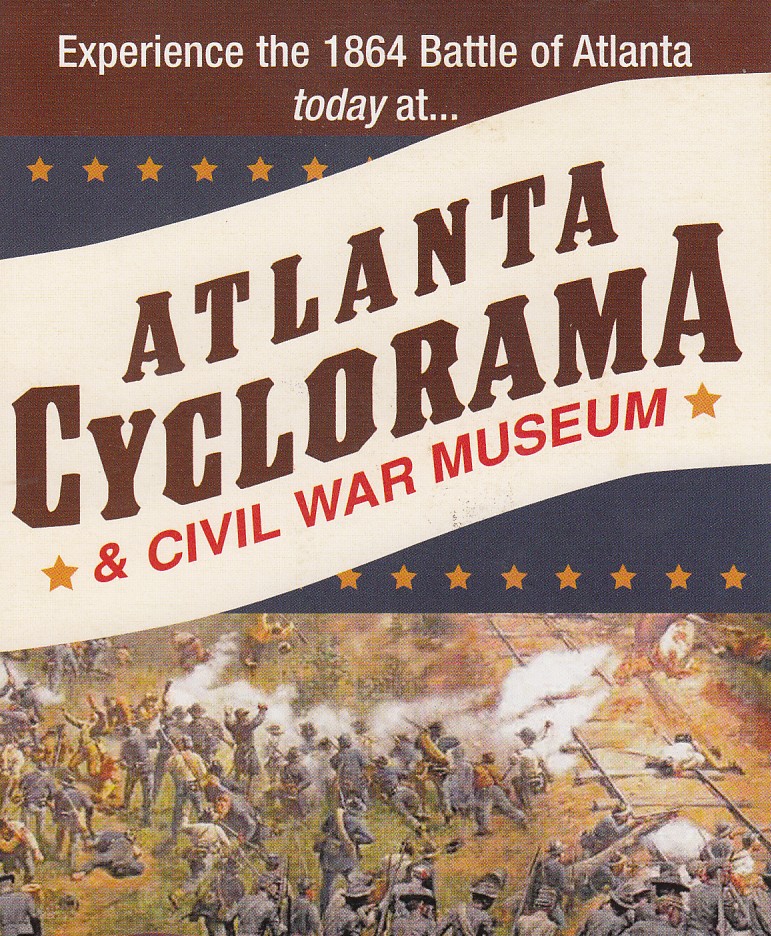 The major feature of the cyclorama is the huge painting in the round and a three-dimensional diorama.  The story of the Battle of Atlanta is told with narration and music as visitors stand on a moving platform in the center and each appropriate portion of the diorama is lit and explained.
At one time, there were many cycloramas in existence, but today, the only surviving ones are in Atlanta and in Gettysburg.
For further information on the Atlanta Cyclorama, visit the web site.